A Spectacular Front Porch Makeover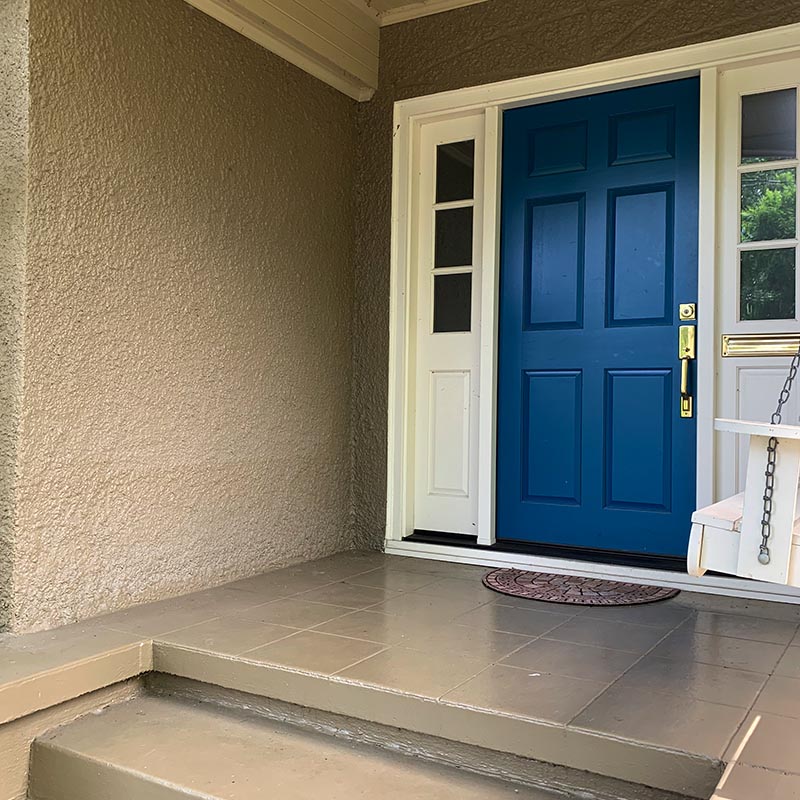 When choosing a color for your front door, make sure to consider the existing body and trim color on the house. At this house in SE Portland, the original blue door was … well, just too blue!  With the stucco painted muted Vintage Gold | 0282 and the trim harmonious warm white Bonaire | 0020, we wanted to find a color that related better to the rest of the house.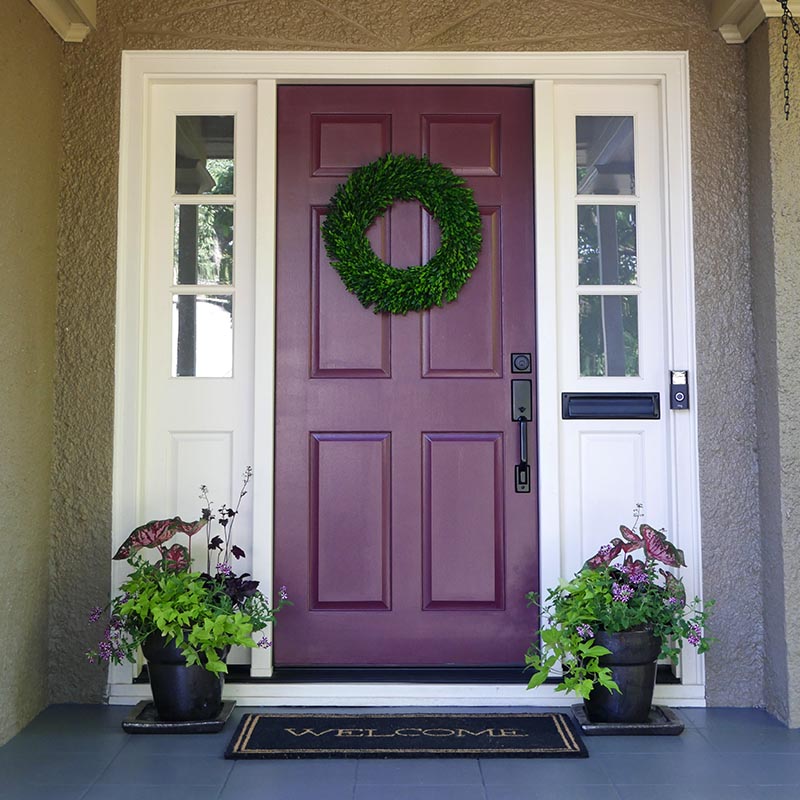 The body of this home is painted Vintage Gold | 0282, an earthy gold with gray undertones. By choosing a color for the front door with similar undertones like muted maroon Kung Fu | 0109, the door now complements the body color instead of fighting against it. Maroon, burgundy, and plum tones are solid sophisticated alternatives to classic red for front doors.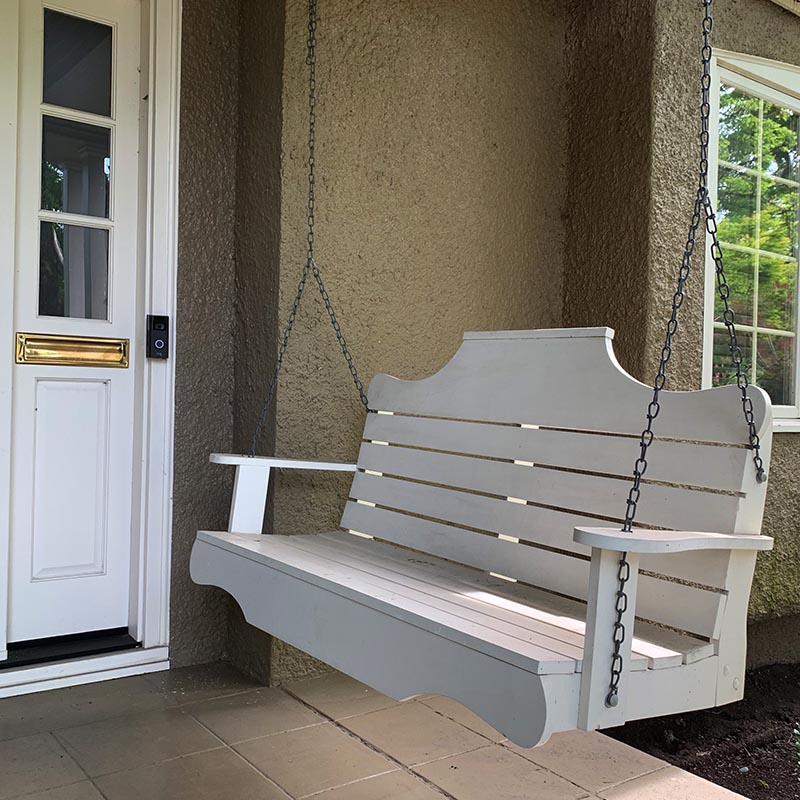 Painted a tired white, the porch swing went from being an unintentional afterthought to a statement piece with a fresh coat of paint.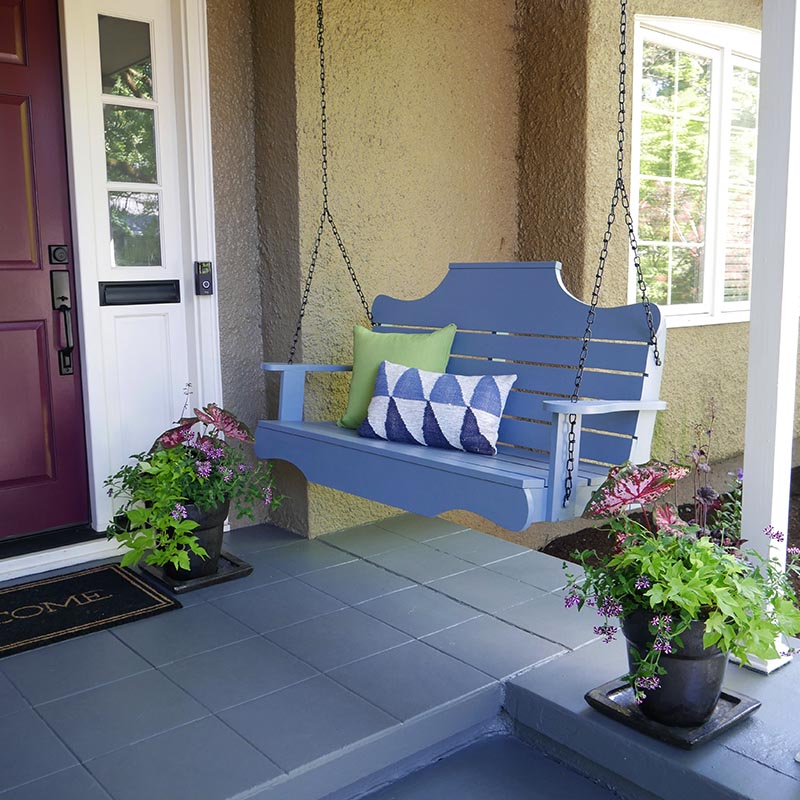 Ocean Storms | 0506 helps create a muted complementary color scheme when combined with the gold body and plum front door.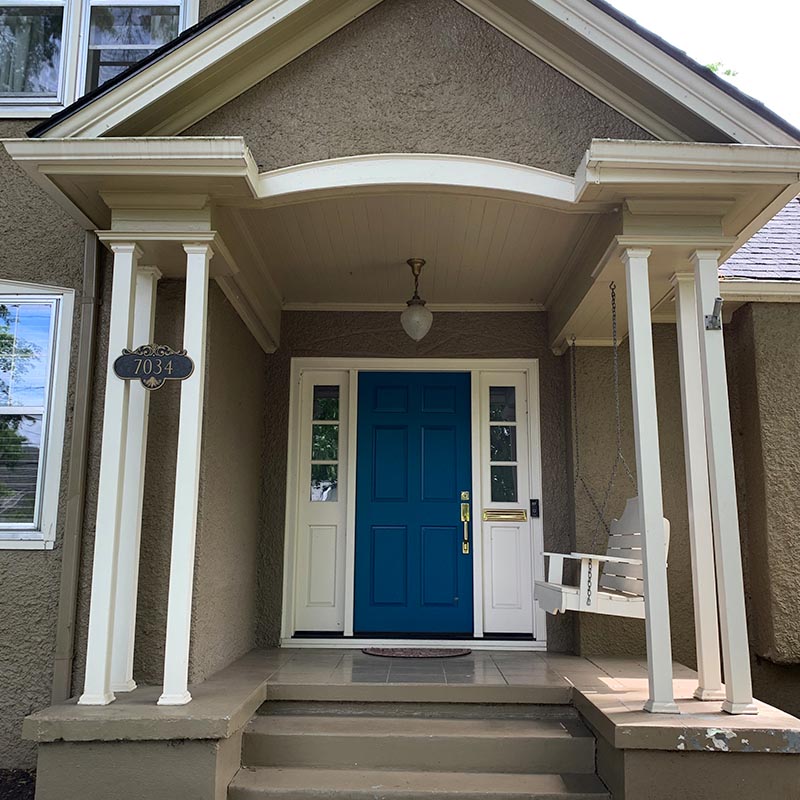 The original porch color did not offer enough contrast from the body of the house. Consider going either darker or lighter than the body color to create definition and define the space.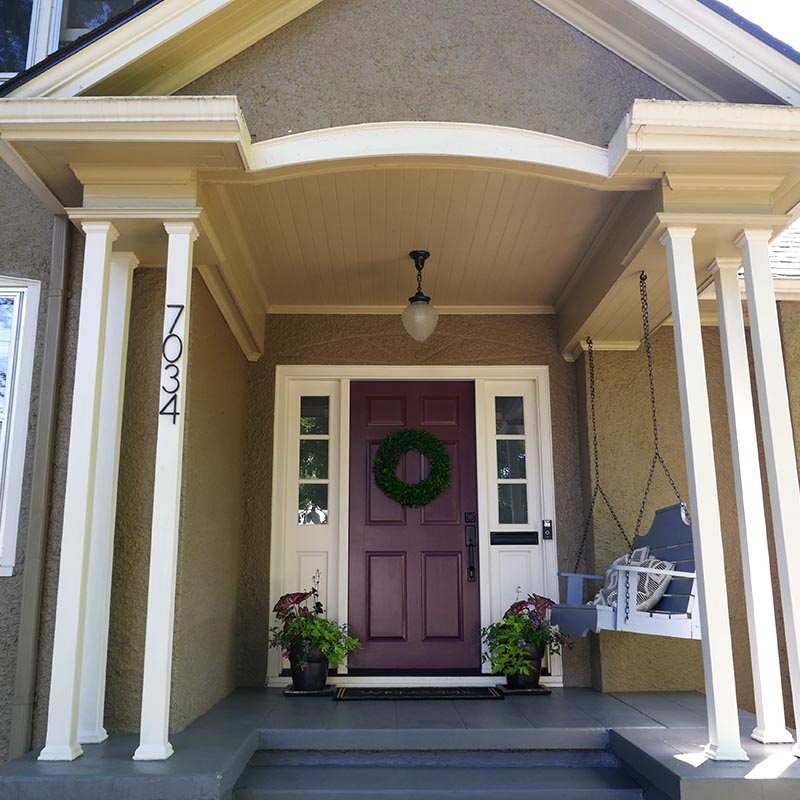 Zen Retreat | 0535 is a warm gray with green and gold undertones – perfect for this exterior- is one of our go-to porch colors.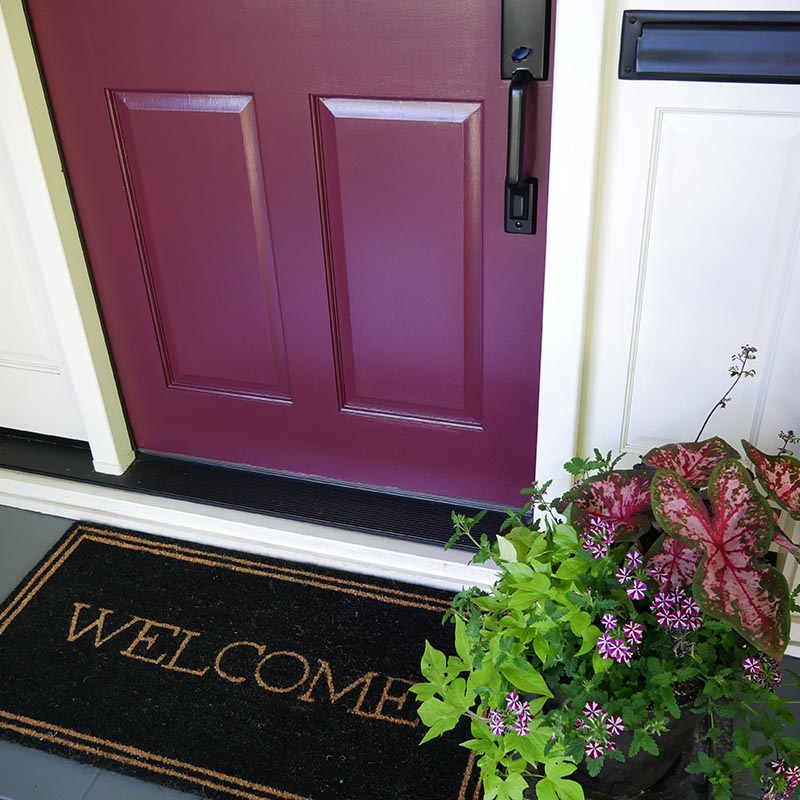 And don't forget the power of plants! Coordinate front porch foliage to connect with the color palette to add extra oompf to a front porch makeover.
Feeling inspired? Browse all of our colors here. >