Environmental Commitment
Miller Paint is committed to protecting our local environment, the neighborhoods we live in, and the place we call home – the Pacific Northwest.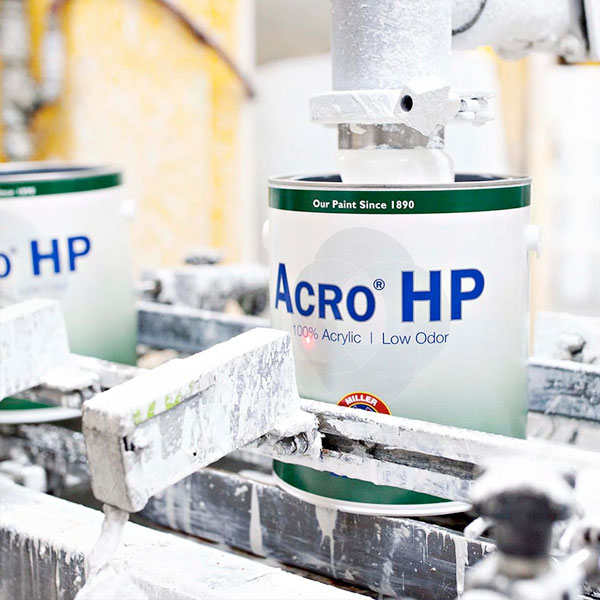 In Our Products
In 1996, Miller Paint was first paint company in the Pacific Northwest to offer an ultra low VOC product based on EPA Test Method 24. With less than 6 g/L of VOCs, AcroPure was formulated for improved application, performance and the latest environmentally-responsible technology. In 2019, we created a high-performing version of AcroPure – AcroHP - for use in high traffic and commercial spaces like hospitals and schools. Most Miller Paint Interior and Exterior lines designed for homeowners fall below 50g/L and are considered low VOC by EPA standards.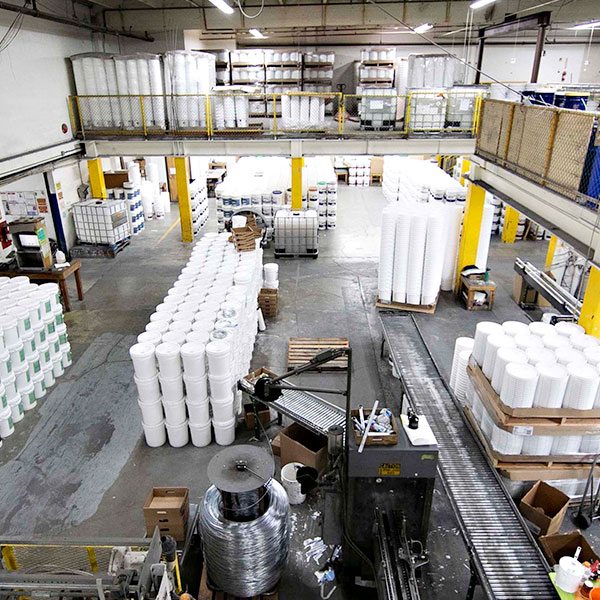 At the Factory
At Miller Paint, we are committed to protecting our environment and find ways in our manufacturing process to reduce our environmental impact. As part of this commitment, we reuse tank washwater during our production of large batches of paint. We recycle paint can labels and shipping materials at our factory. In addition, we are committed to reducing our greenhouse gas emissions by using local vendors for raw materials when possible. We make our paint where we live. With our stores a part of neighborhoods throughout the Pacific Northwest, our paint does not have to travel far from our factory in northeast Portland to our shelves, reducing our total carbon footprint. Our paints are Made Here. For Here.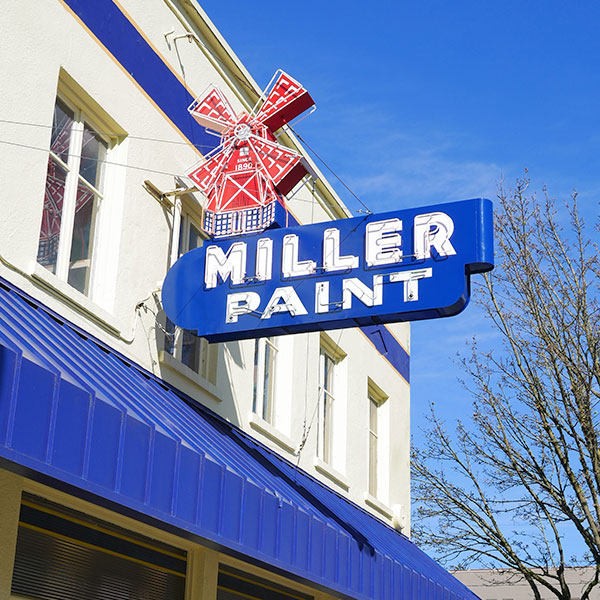 At Our Stores
Miller Paint currently participates in two utility-based environmental programs. The Green Power program through PGE helps to fund renewable energy and NW Natural's Smart Energy program – a carbon-offset program that supports projects that reduce greenhouse gas emissions. All applicable Miller Paint locations are full participants in the NW Natural program. At the retail level, our stores have undergone energy audits- making small changes to make big impact. Some of these changes include switching to energy efficient light bulbs and installing programmable thermostats. Stir sticks and marketing materials contain recycled content.
PaintCare
Many of Miller Paint's locations are PaintCare drop-off sites. PaintCare, a program of the American Coating Association (ACA), began in Oregon as a three-year pilot program to collect and recycle unwanted paint instead of ending up in a landfill. After successfully demonstrating that the industry can design and deliver a program for post-consumer paint management, the Oregon program became permanent through new legislation in 2013. Similar laws have passed in California, Colorado, Connecticut, the District of Columbia, Maine, Minnesota, Rhode Island, and Vermont. Programs in Washington and New York are expected to begin operation in 2021.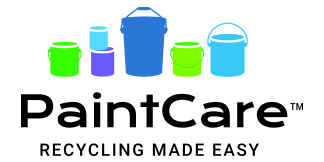 MetroPaint
Miller Paint is also the distributor of MetroPaint. MetroPaint is previously unwanted paint remade new. Choosing MetroPaint supports an effort that has remade millions of gallons of latex paint, keeping these reusable resources out of landfills.