COLOR TOUR: Kimberlee's Colorful Ranch Home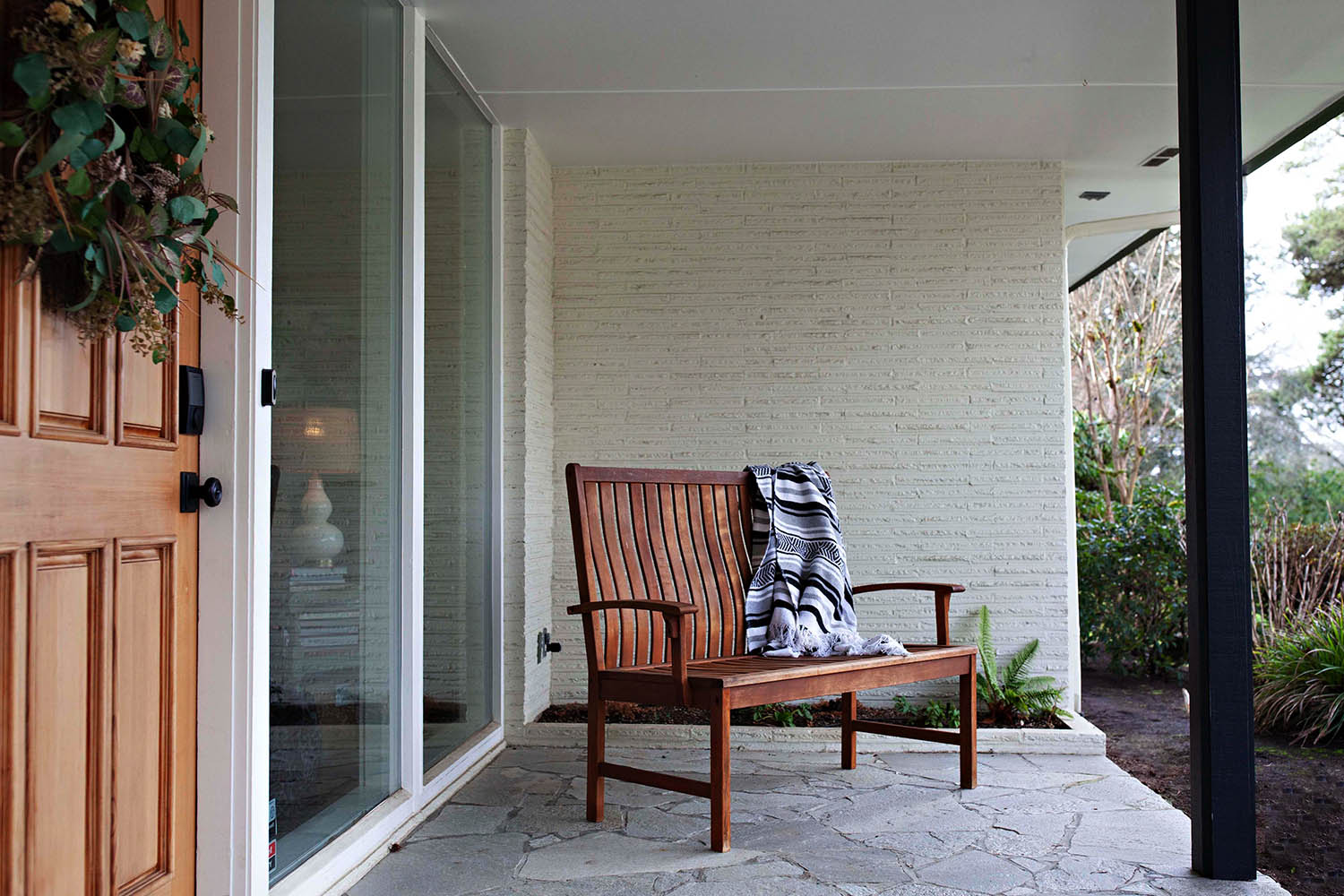 A welcoming spot any day of the year, the front porch of Kimberlee's circa 1950 ranch in Southwest Portland is painted in Wafer | E0119 with Black Licorice | 0529 trim.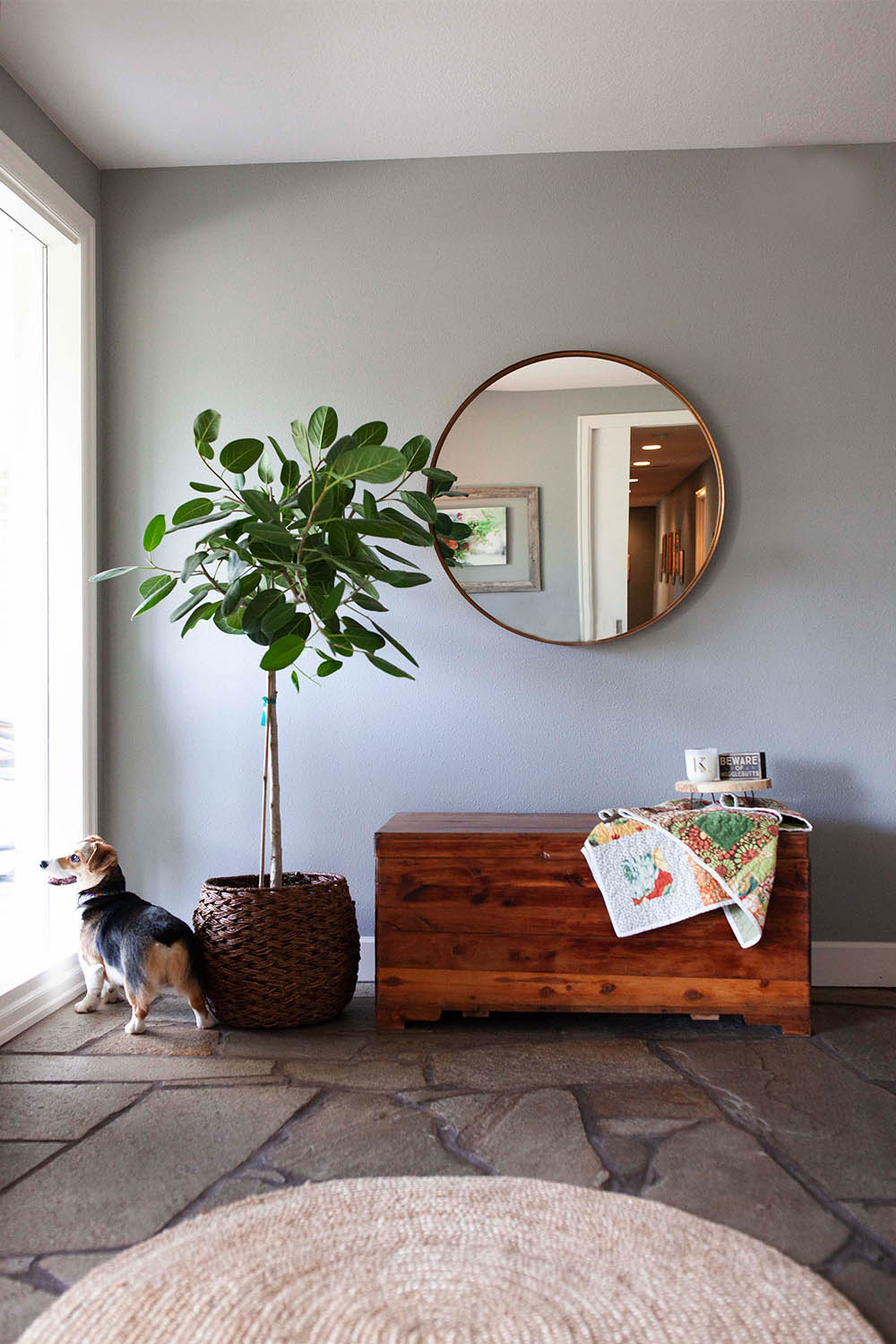 The Family's Corgi puppy "Tucker" keeps an eye on the front yard from the entry. Original 1950 floors look contemporary with the soft gray of Nomadic Travels | 0524 on the walls.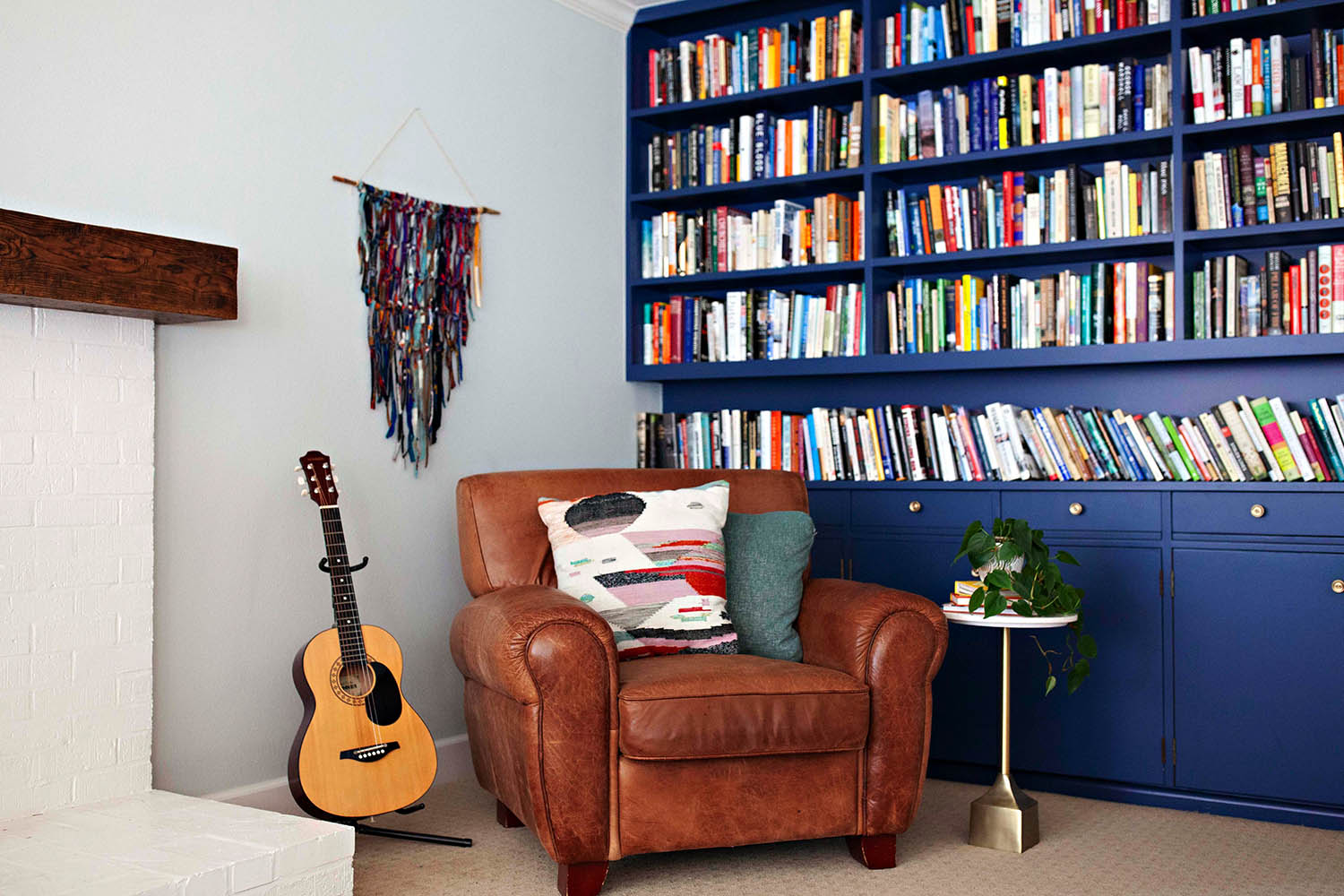 Just beyond the home's entry is a large living room that the family enjoys sharing time together in. Kimberlee's love of books is on display in a custom bookshelf painted with vibrant blue Happy Tune | 0648. The walls are Beryl Pearl | 0509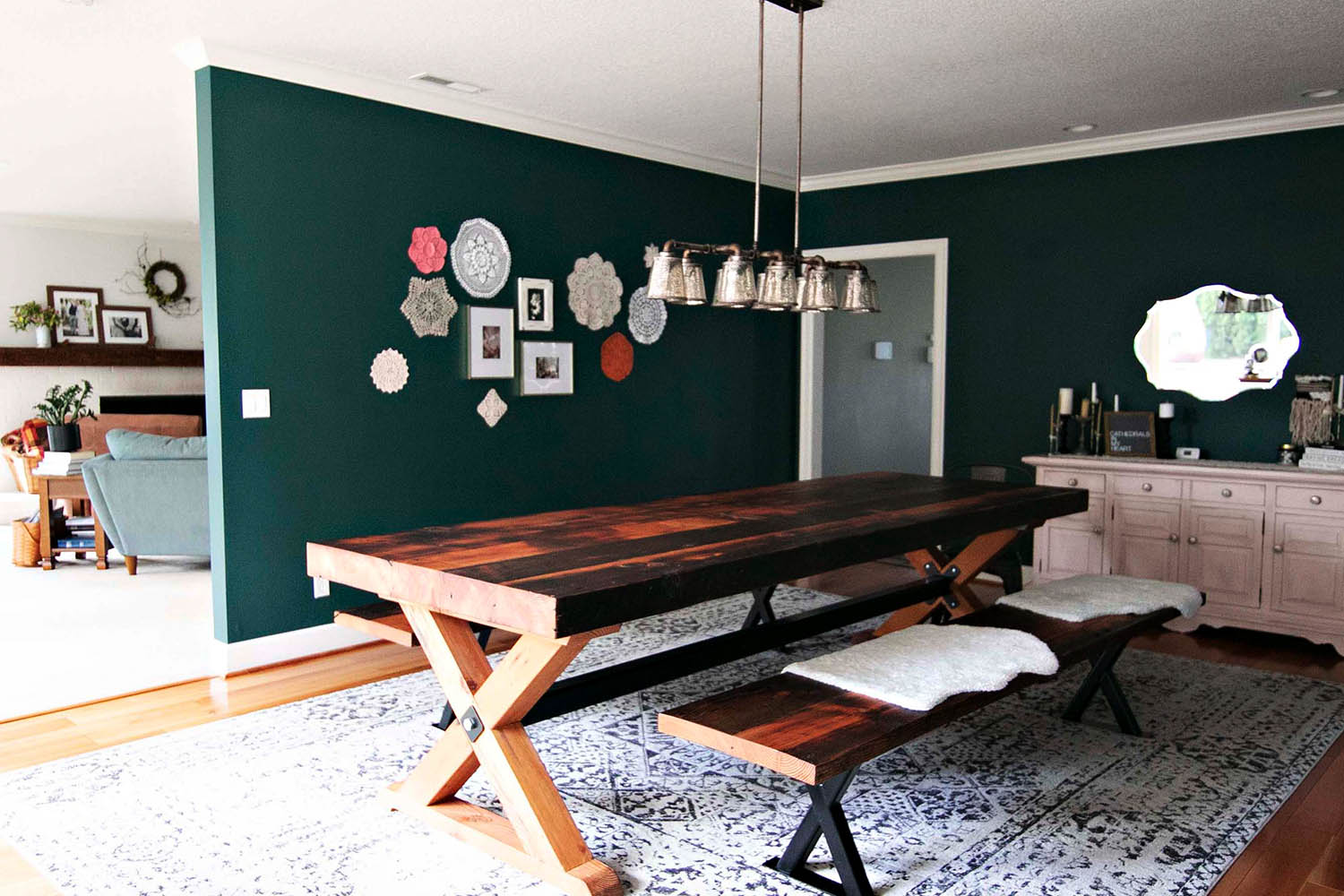 The large dining table from local furniture maker Big Fir Designs seats the entire family (all seven of them!) and Blue Period | 0690 makes the large room feel layered and sophisticated.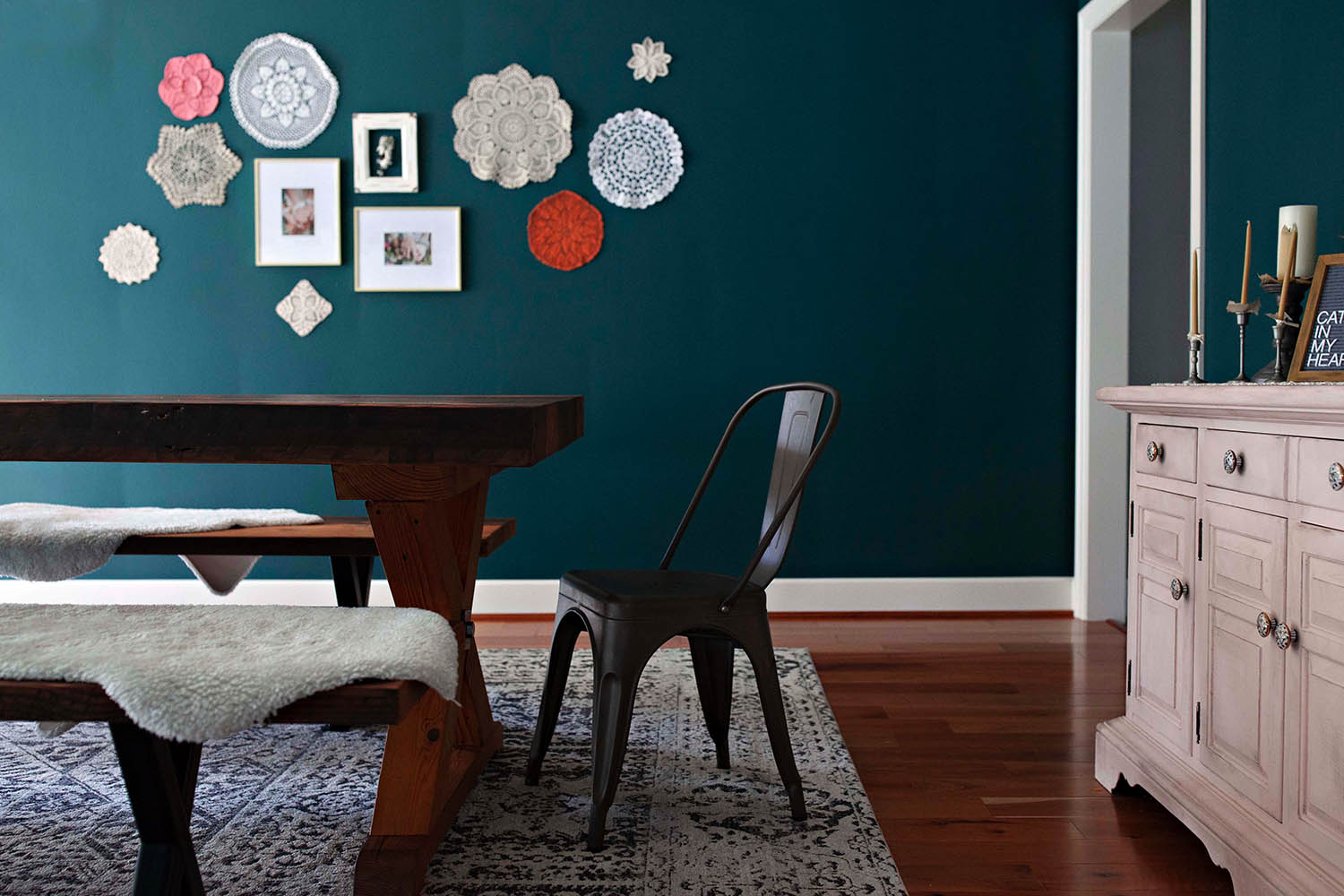 A sweet mix of frames and a collection of hand sewn doilies look fantastic on the Blue Period | 0690 dining room walls.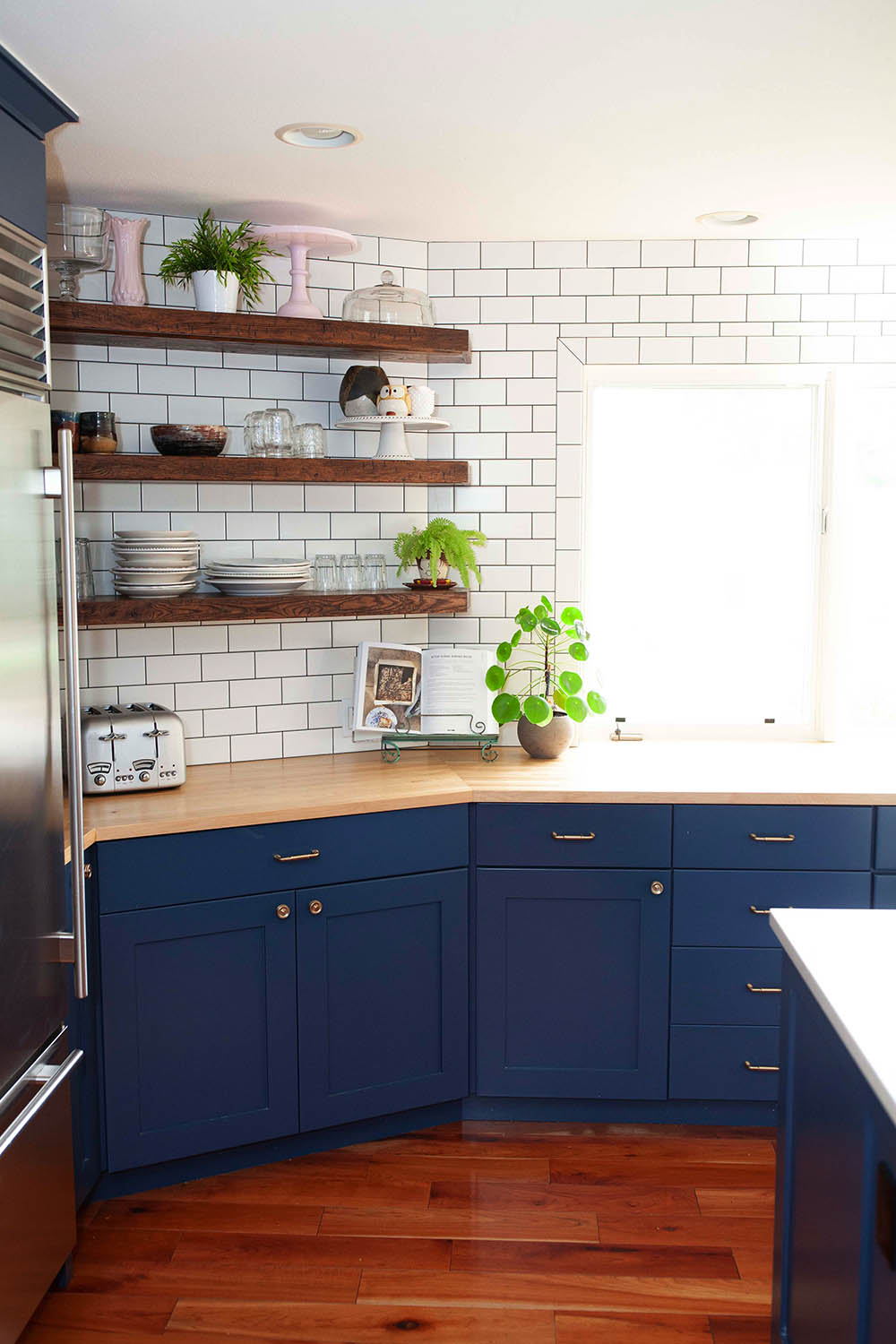 Open shelving and classic subway tile complement the Happy Tune | 0648 lower cabinets in Kimberlee's recently updated kitchen.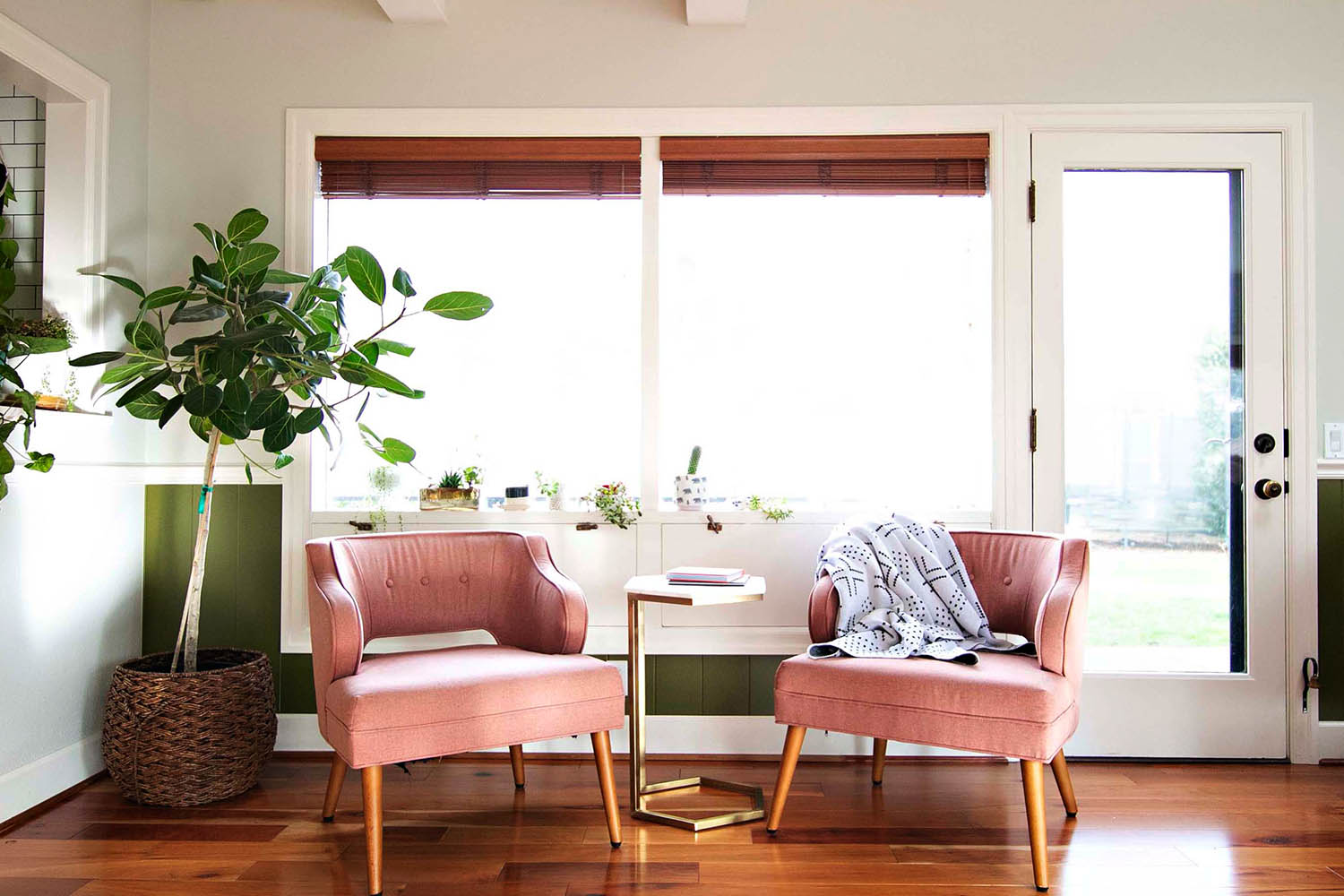 A light-filled sitting area just off the kitchen has a rich pop of Old School | 0410 on the lower section of walls. The combination of pink and green is one of Kimberlee's favorites.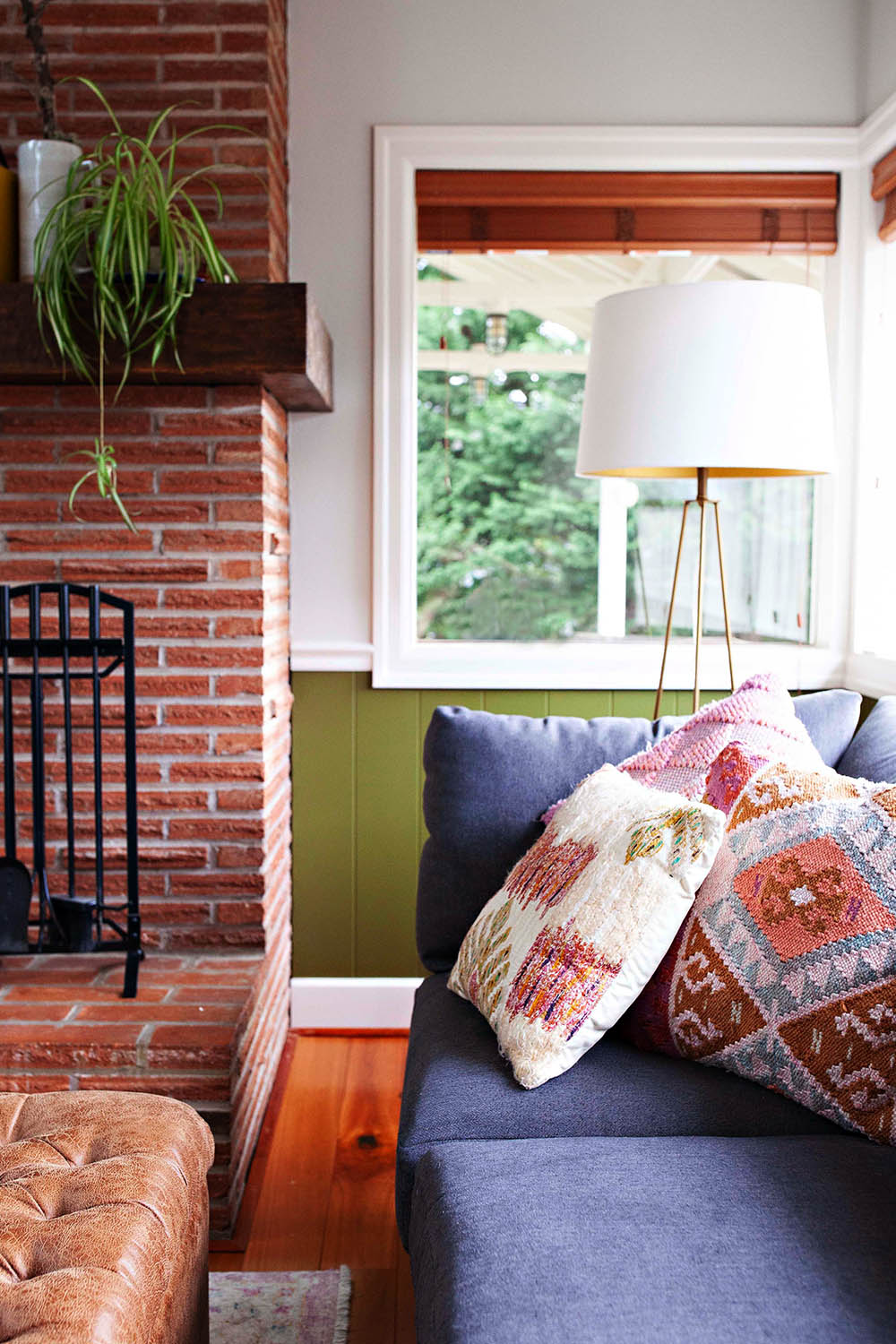 Perfect pops of green in the plants and on the walls- we love the way Old School | 0410 pairs with the vintage brick fireplace and Kimberlee's colorful pillows!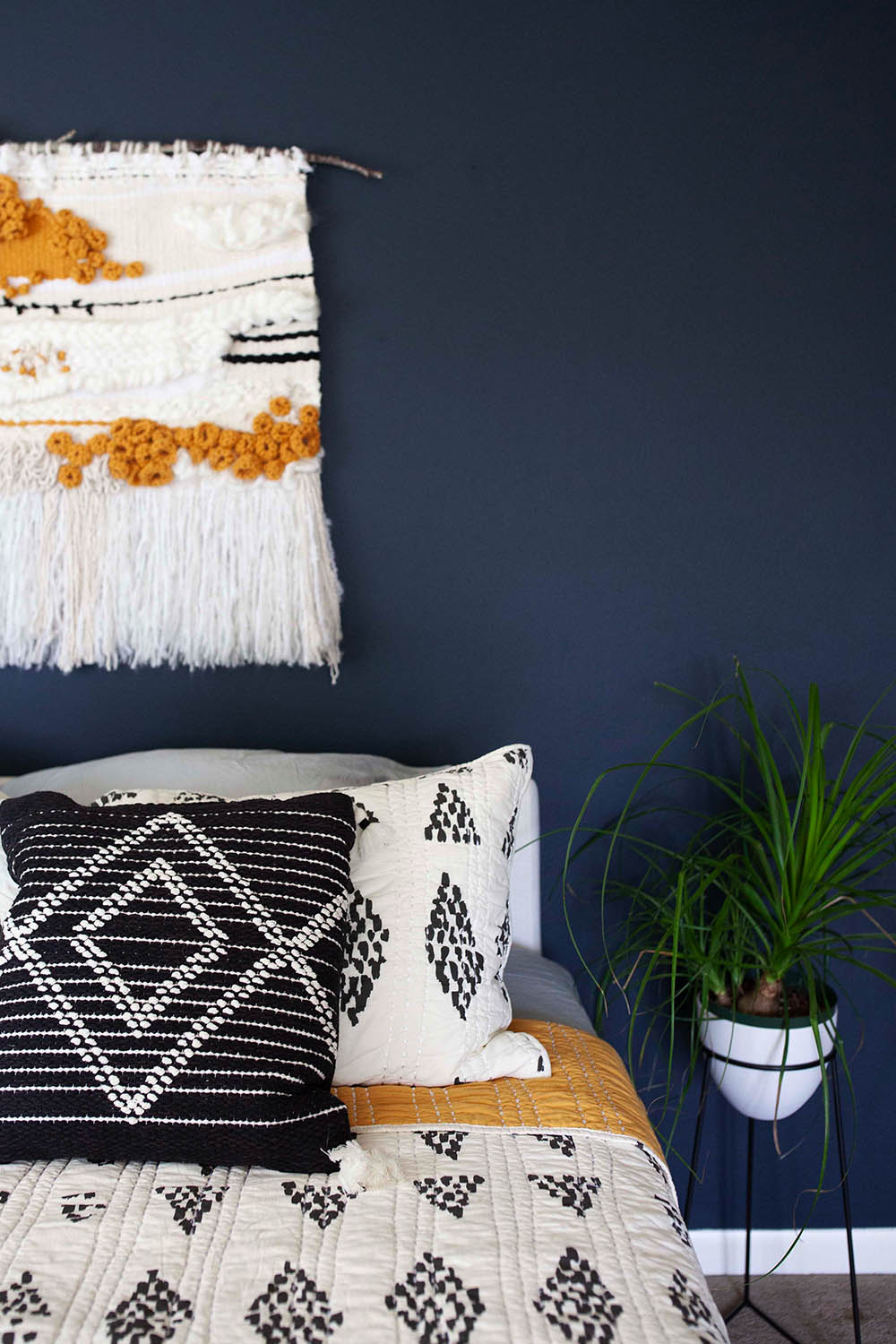 Into The Stratosphere | 0627
Kimberlee chose Into The Stratosphere | 0627 for her bedroom walls and paired the deep blue color with "Boho" style bedding and a wall-hanging from local artist Kim DeYoung.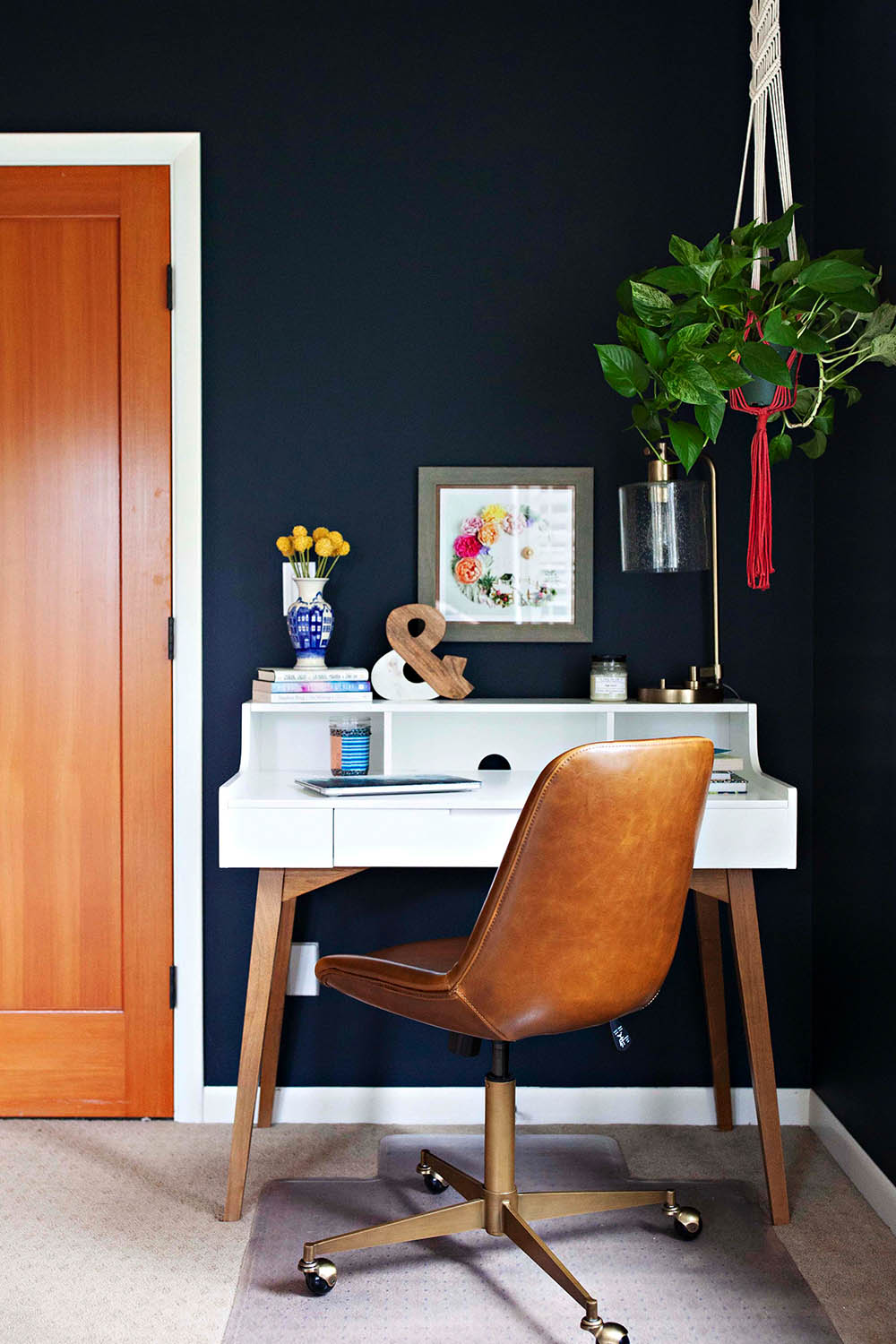 A work-from-home corner in the primary bedroom is bathed in natural light and layered with rich, blue Into The Stratosphere | 0627. When all five kids are in the house, this corner is the perfect quiet place for Kimberlee to sit and write.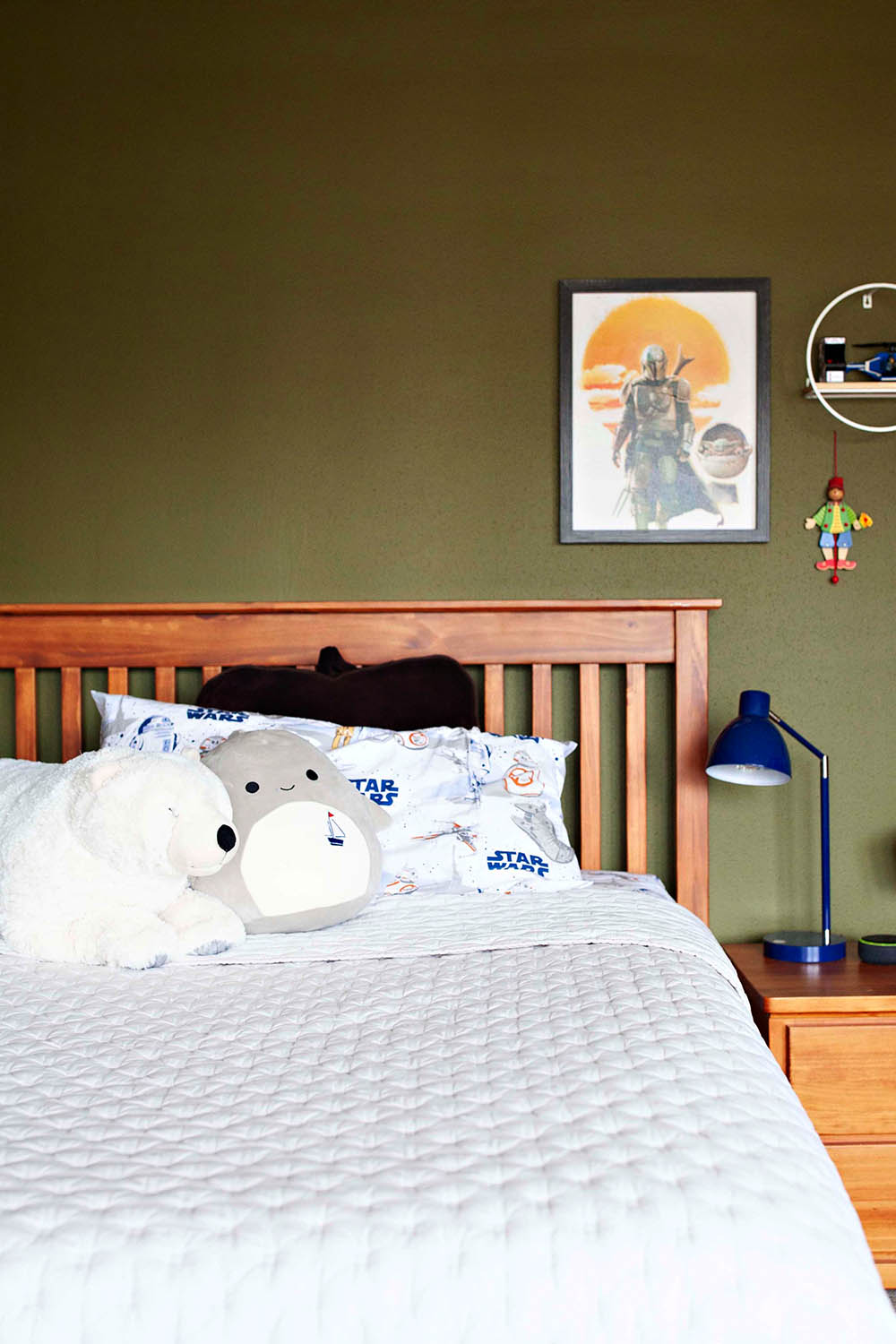 Georgia on My Mind | 0361
Henry, age 10, is a big fan of Star Wars, and chose Georgia on My Mind | 0361 for his bedroom- similar to the color Kimberlee selected for the family room.

Madelyn, age 13, knew that she wanted a mint colored bedroom. Silky Mint | 0720 turned out to be just the right shade, and looks fantastic with the vibrant colors in her accessories and art.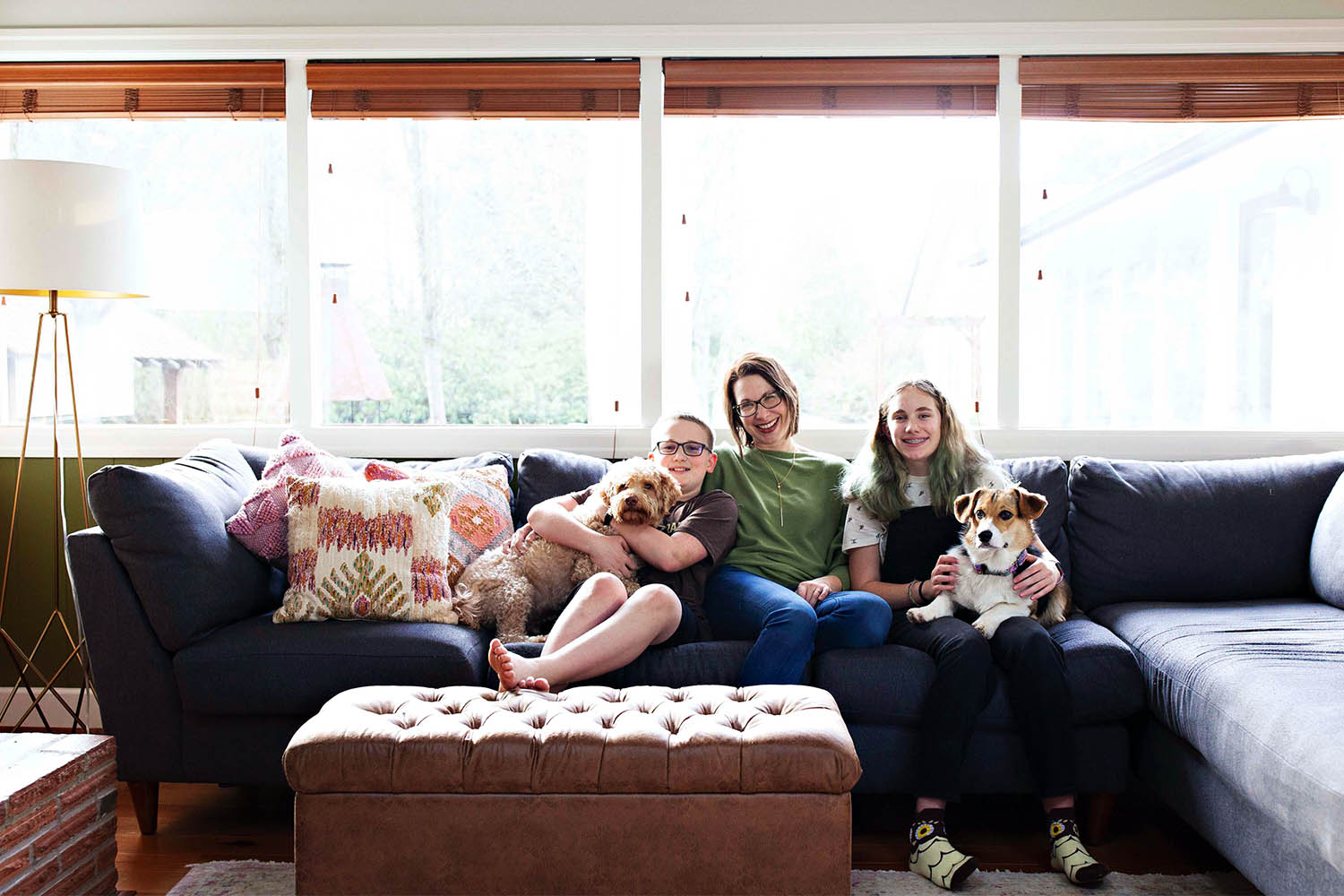 Kimberlee with children Henry and Madelyn (and dogs Jojo and Tucker), in their Old School | 0410 family room in Southwest Portland.
Thanks for giving us a COLOR TOUR of your home!