COLOR TOUR: The Colorful Portland Home of an Interior Stylist
The 1926 Northeast Portland home that Marta Burlinska of Polka Dot Interiors recently moved into is infused with vintage finds, European style, and so much color!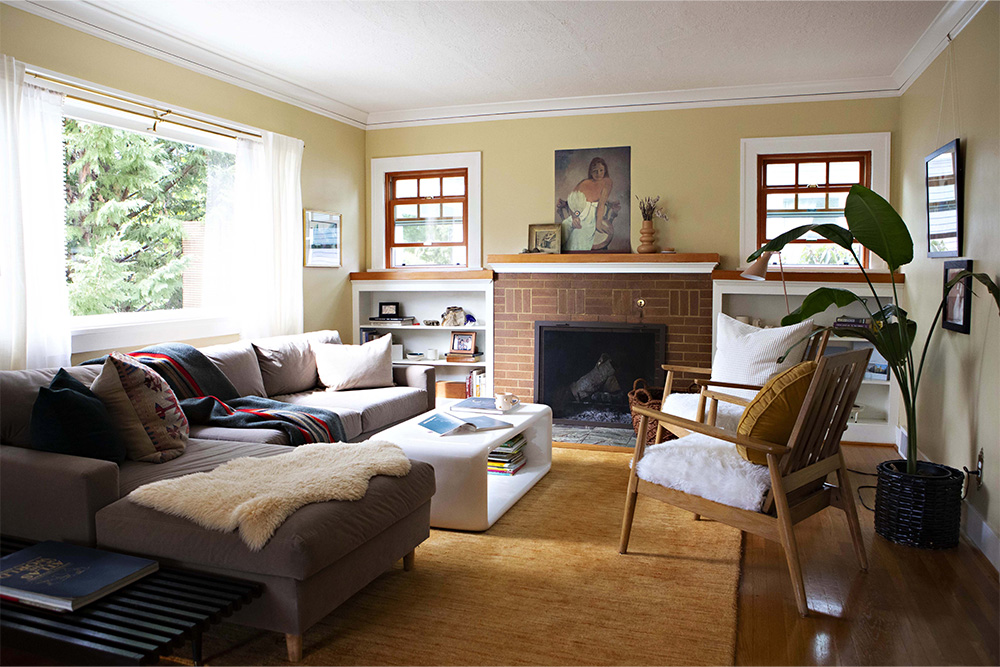 Step into the vintage home to a layered, textural living room.  Marta and her family enjoy spending time in this warm, cozy space with it's Golden Lake | 0316 walls, Sugar Dust | 0011 trim and soft textures.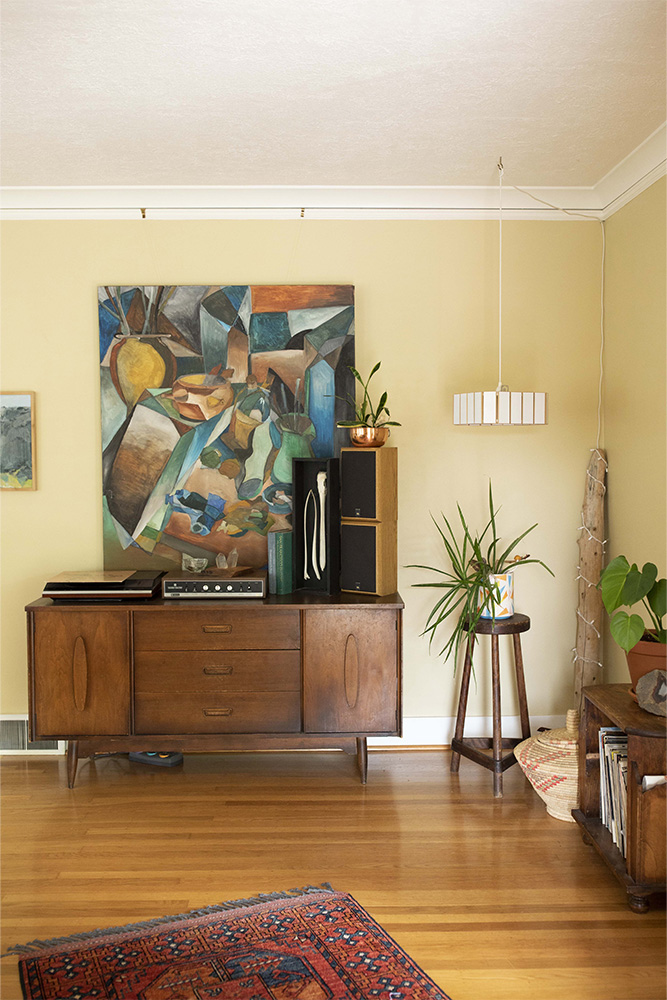 Vintage furniture and artwork can be found throughout the home. Marta's home staging business Polka Dot Interiors inspires fun lighting, curated finds, and frequent rearranging in this creative home.
Walls Golden Lake | 0316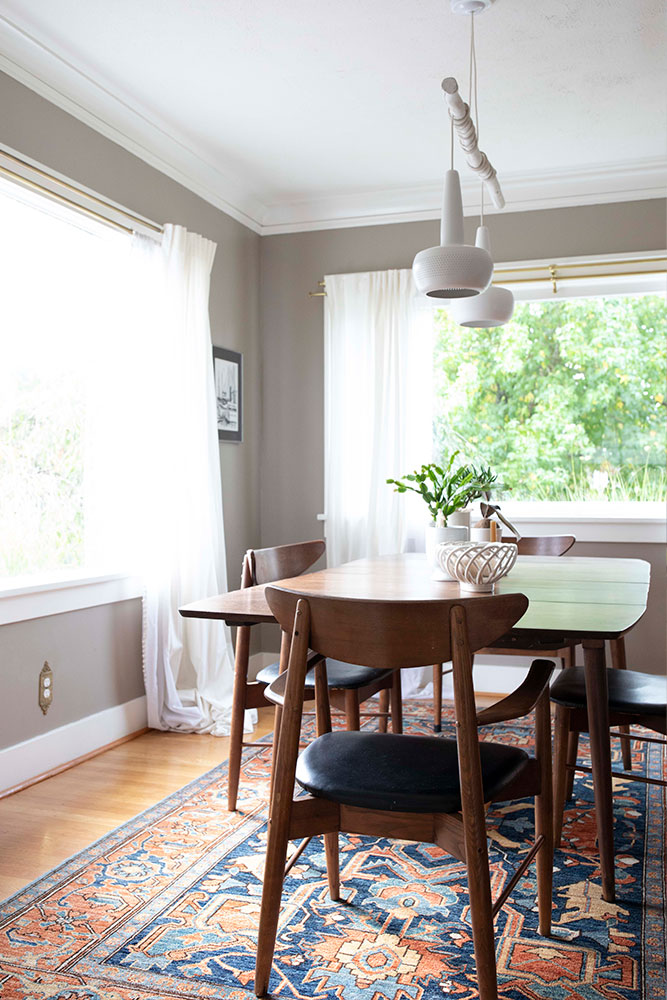 Just off the living room is a dining area with large windows that overlooks the neighborhood. Marta selected a mid-century dining set that she paired with a one-of-a-kind light fixture of her design. Sparrow | 0554  walls are a sophisticated neutral that pair beautifully with the colors in the rug and the wood tones in the furniture.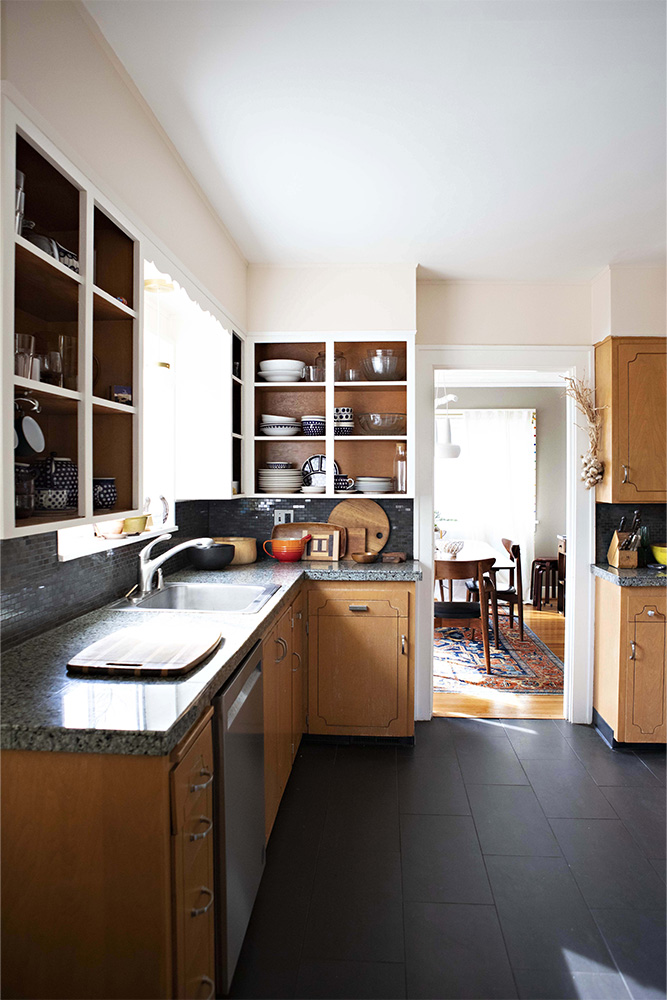 Marta's light-filled kitchen connects the dining room and the kitchen nook at the back of the house. Marta chose Chick Pea Please | R128 for the walls— an inviting, warm neutral that balances the dark floors and countertops.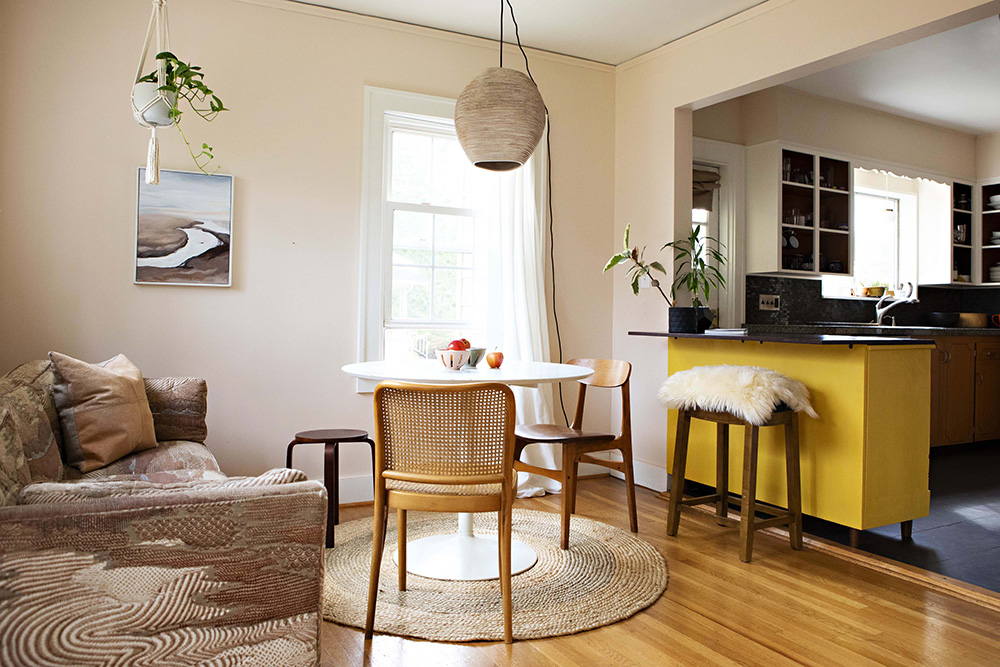 Pass through the kitchen to the sunny Chick Pea Please | R128 nook. The family uses this area to snack, relax and visit when meals are being prepped. A bright pop of Lemon Bar | 0865 yellow at the bar height counter adds whimsy to this colorful communal space.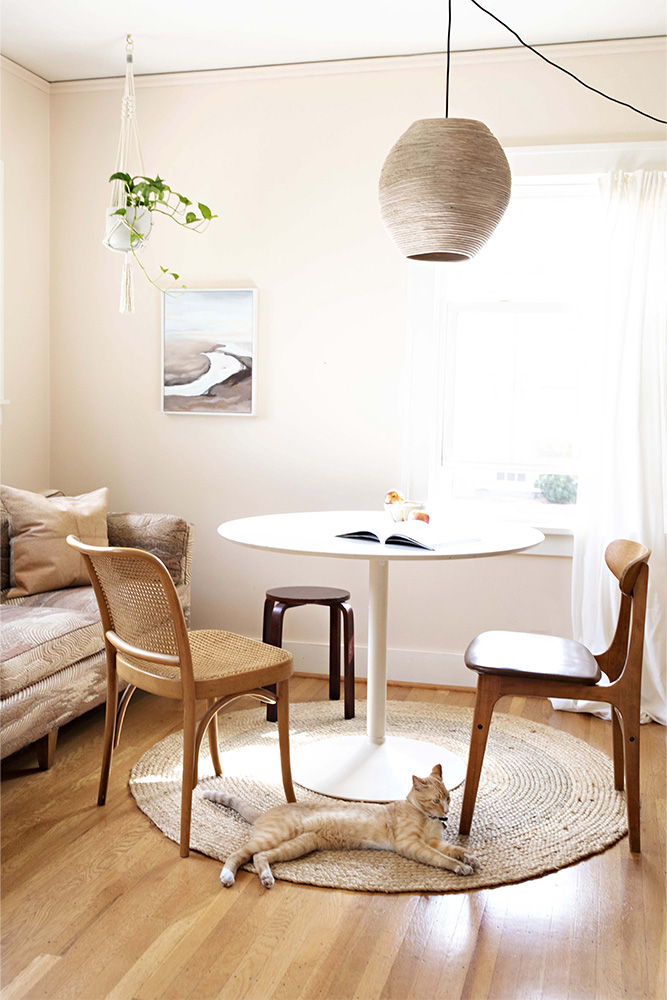 The family kitty lounges in the sunlight that streams into the kitchen nook through its south facing windows. Chick Pea Please | R128, one of Miller Paint's 2023 Color Trends, bathes the room in warm tones. We love how this playful peach hue works as a top-to-bottom neutral.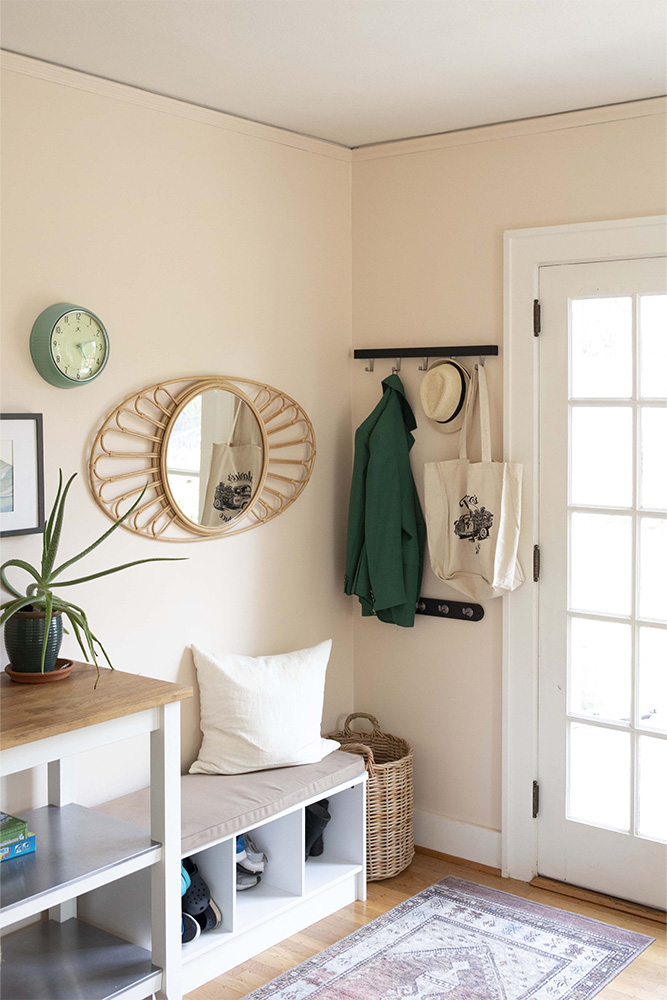 Just inside the back door, there are useful places to hang coats and store shoes. This stylish, utilitarian space makes it easy for Marta's kids (and visitors) to transition from outdoors and jump right into hanging out. The green accents look fantastic with the Chick Pea Please | R128 walls. A playful and vibrant color pairing in the bedroom ensures always waking up on the bright side! Yellow Shout | 0935 walls and modern mauve accessories create a sweet vibe in this space.
Thank you Marta and family for letting us take a COLOR TOUR of your home!