Cool Blues for Your Home
Cool blues feel expansive and hopeful. Like a breathe of fresh air, soft blue tones can make a space feel open and light.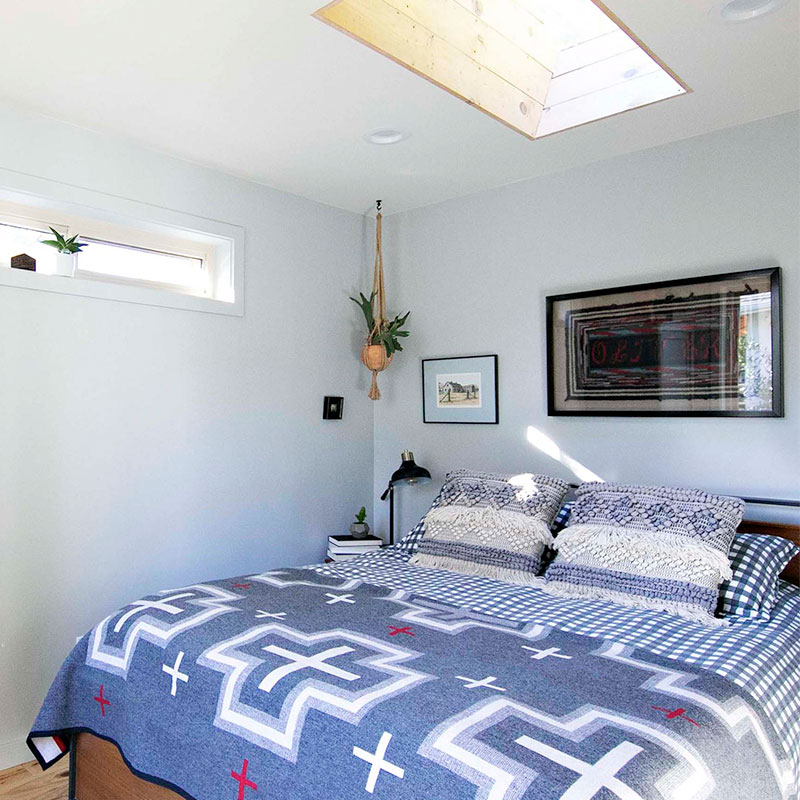 Restful and peaceful, Dispatch | E0029 is a gentle blue hue with gray undertones. As a result, this colors goes from baby blue to a sophisticated option for master bedrooms.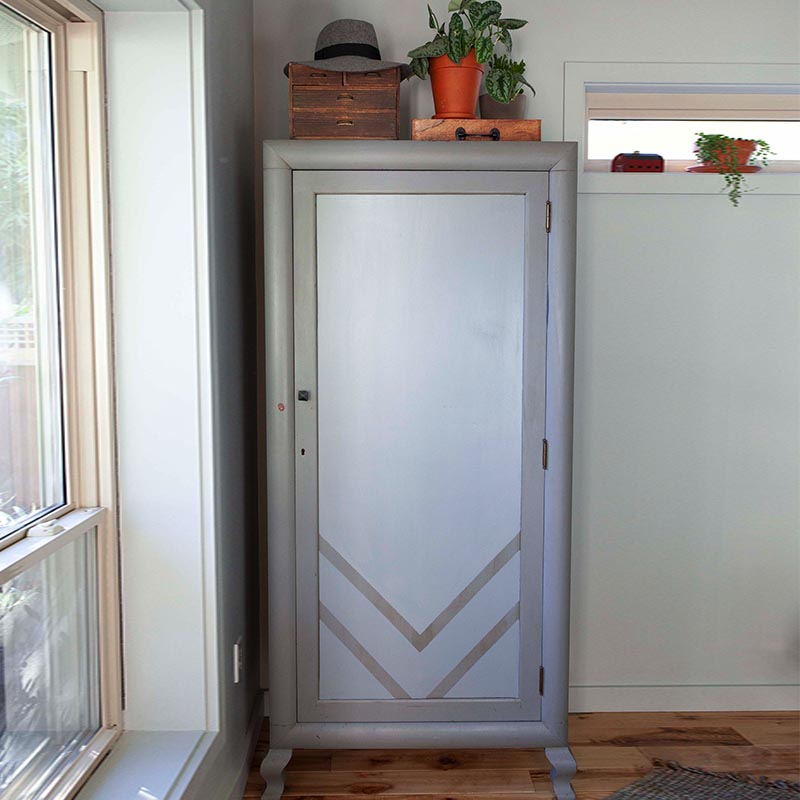 Consider a monochromatic blue color scheme by incorporating a deeper shade of the wall color on furniture. This armoire is painted in London Road | 0527, a foggy blue that complements the soft blue walls painted in Dispatch | E0029.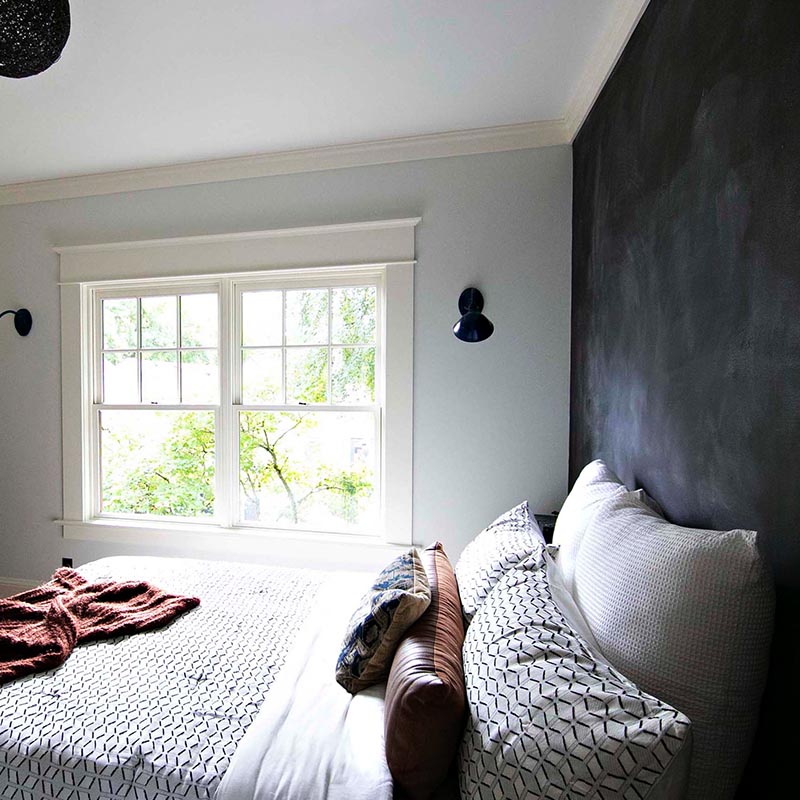 Looking for a touch of blue? Ocean Crest | 0502 offers just a whisper - perfect for sleeping spaces and rooms where rest is desired.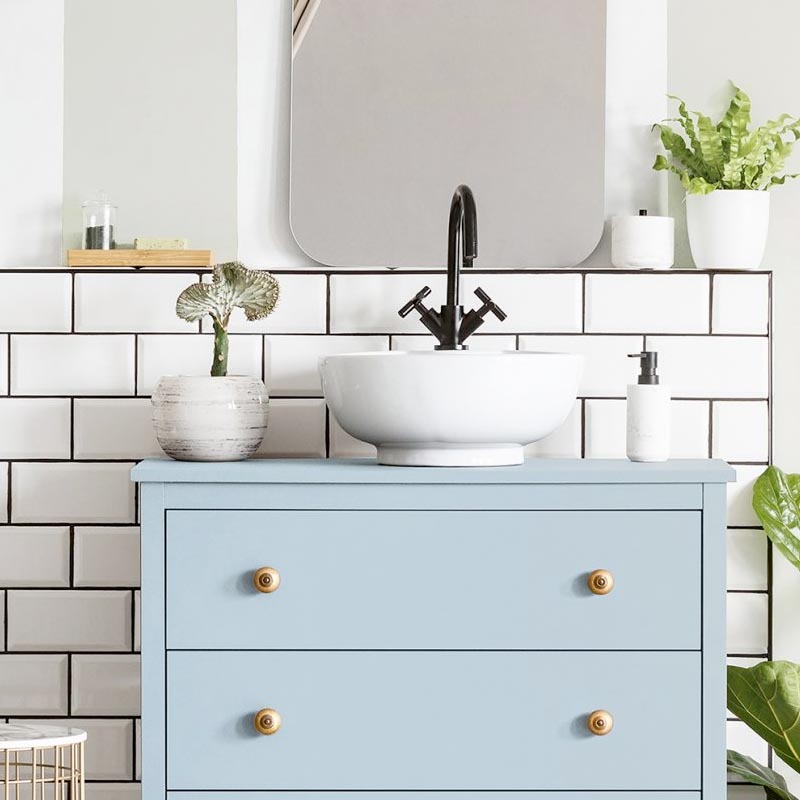 Simple Serenity | 0614 is an uplifting blue with a touch of periwinkle. Looking for a color but don't want to commit? Use an accent on furniture or cabinetry .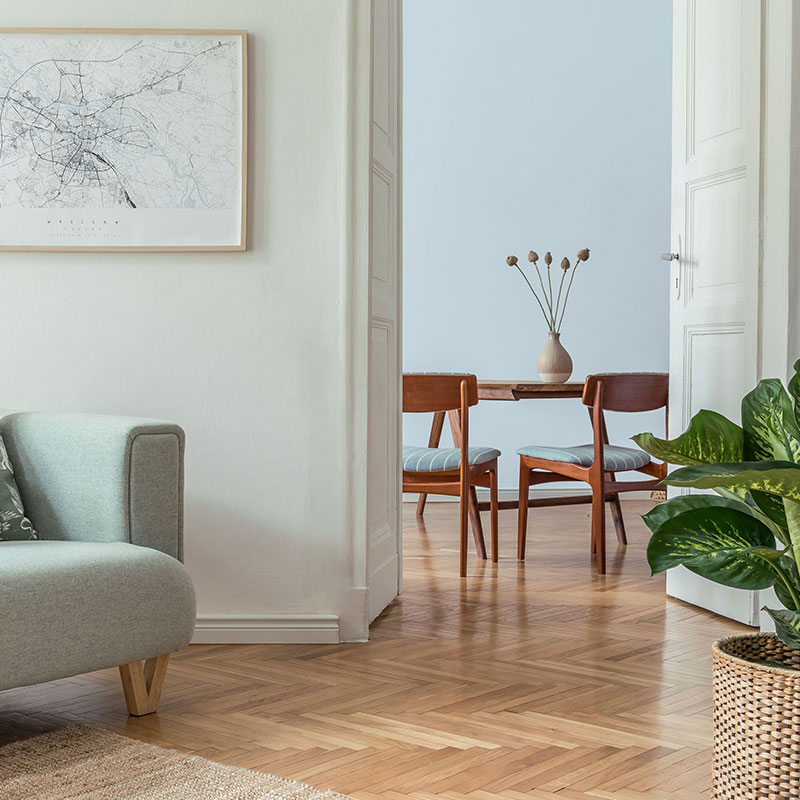 Or, try Simple Serenity | 0614 as an all-over color in places you want to feel cool and contemporary. Dining rooms, living rooms, and home offices can more than hold this hue.