Use Paint to Create a Colorful Outdoor Soiree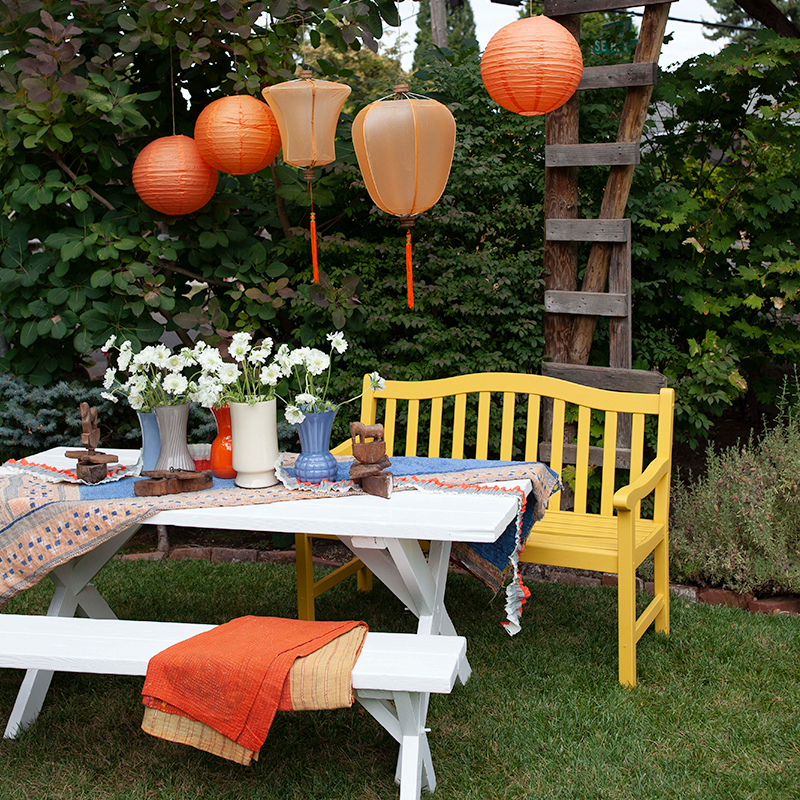 Take your next backyard gathering from ho-hum to spectacular with COLOR!  Use paint to add bright and festive pops of color to furniture and accessories. Bring warmth to winter gathering by using vibrant shades or go with the summer flow and get palette inspiration from your blooming garden.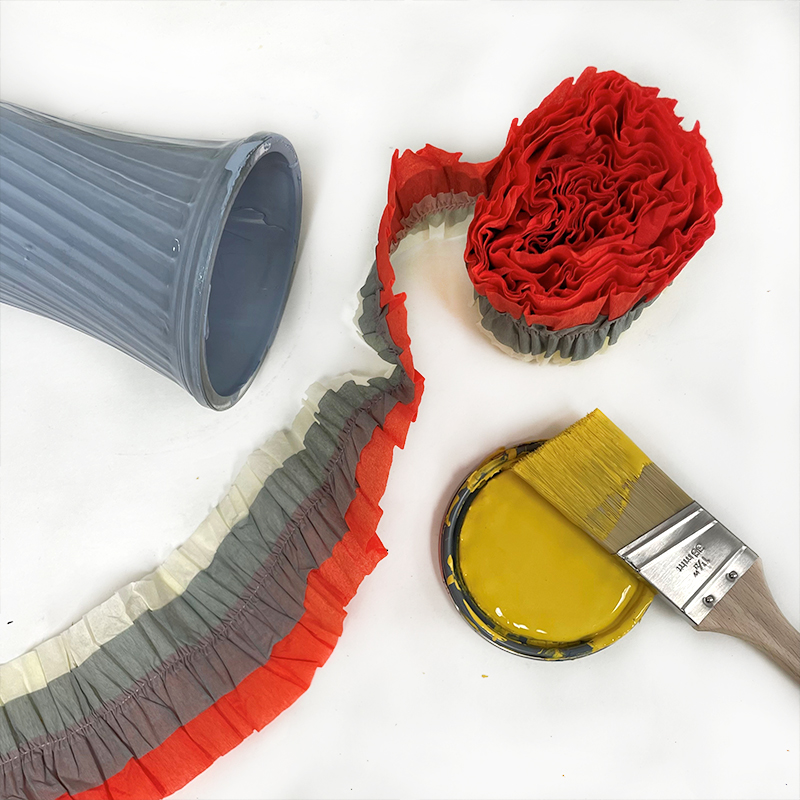 What you will need:
Wooden furniture in need of a fresh coat of paint
Glass vases and fresh blooms
Lanterns and streamers for extra festivity
Colorful blankets to take the chill out of the air
Your favorite Miller Paint colors — you can find your favorite colors here.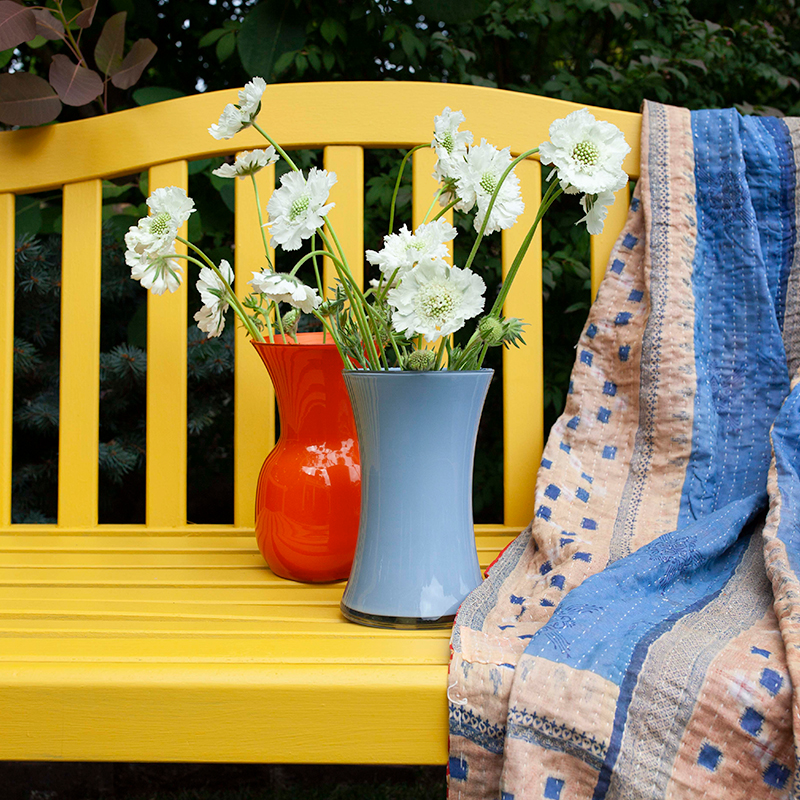 Painted Furniture
Nothing transforms a tired piece of furniture like a fresh coat of paint! We chose Lioness | 0864 to breathe new life into this wooden bench to happily seat family and friends at our outdoor table. A bright yet earthy yellow, Lioness | 0864 brings liveliness to any dinner conversation. Learn how to paint outdoor furniture here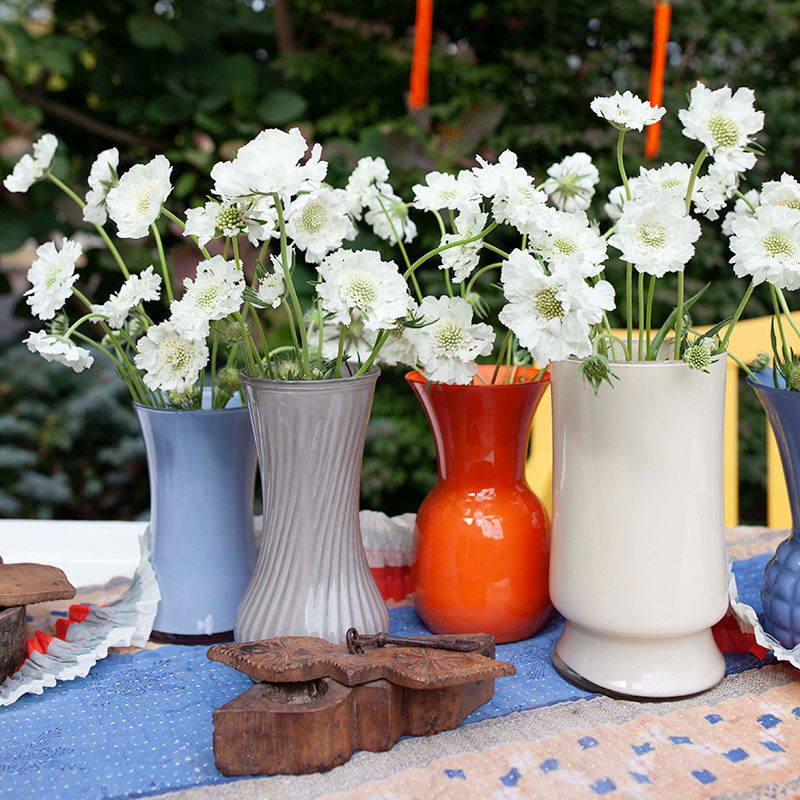 Painted Vases
Do you have a plethora of glass vases just lying around and taking up space? Transform these ordinary items into colorful statement pieces for your next gathering by painting the inside of the vases your favorite hues!  You can use leftover paint or create a custom palette. Find your favorite colors here.
We recommend putting a smaller vase with water inside the painted vase to hold your blooms.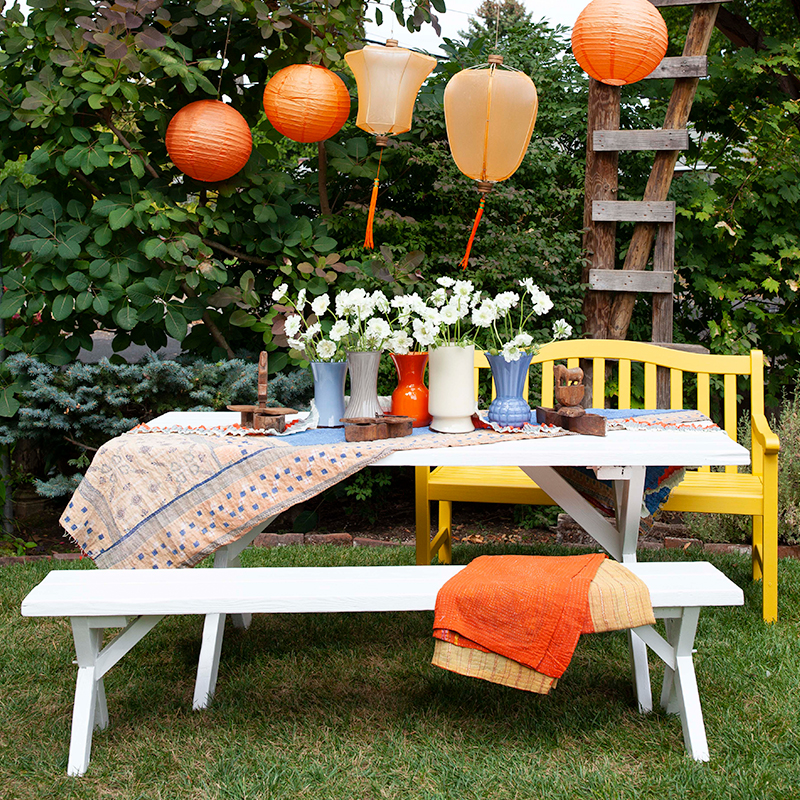 Colorful Accessories
Add whimsy and a touch of celebration to your backyard by adding a string of colorful lanterns. When the sun starts to set, these glowing orbs will transport your guests to another world. Paper streamers tucked in and around the table setting flow like a ribbon of color from one end of the table to the other. Plus, having blankets nearby to ward off the nighttime chill offers not only comfort, but another opportunity to add more layers of color to your outdoor space.
For more color inspiration, check out our gallery here.