A Springtime Sunroom Before + After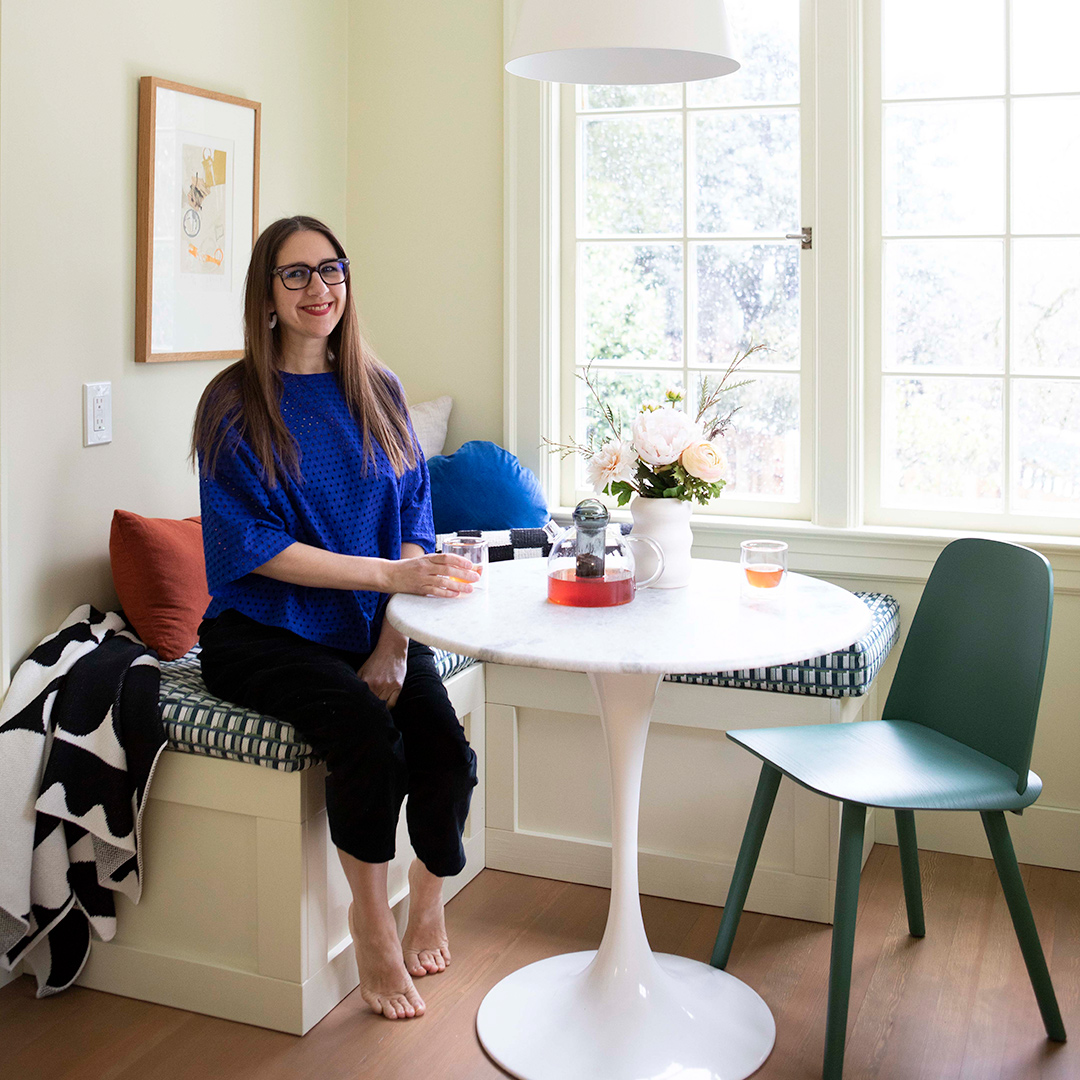 Kristin Van Buskirk, owner of Portland's colorful boutique Woonwinkel, recently moved into a new home with her family. A classic 1920s Tudor in the Southwest Hills, the home boasts beautiful molding and built-ins. However, most of the paint and wall coverings throughout the house were over 60 years old.
"There was so much work to do that we decided to start with the sunroom, which is the smallest room in the house. This room was already my favorite place because of its great sun exposure." —Kristin Van Buskirk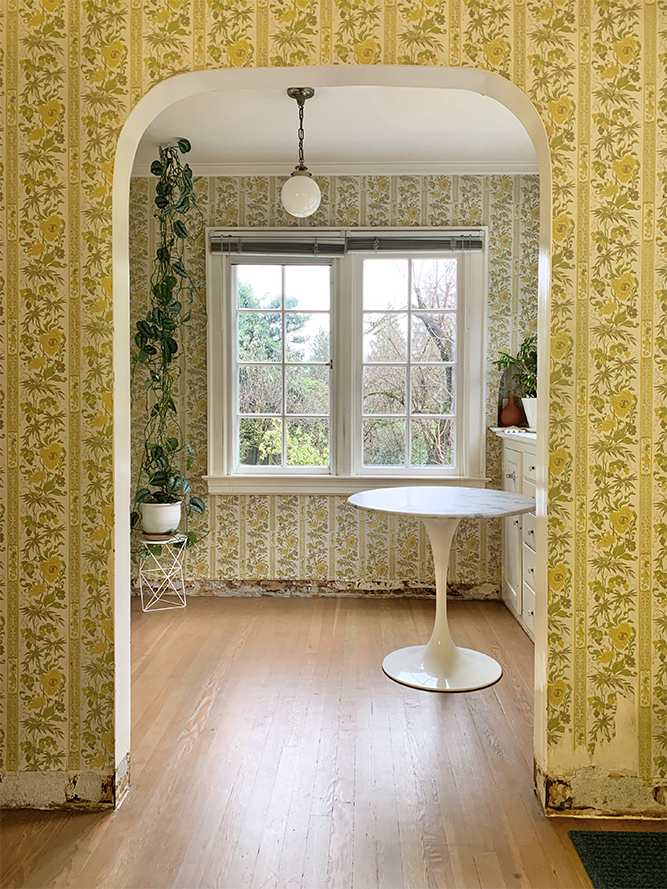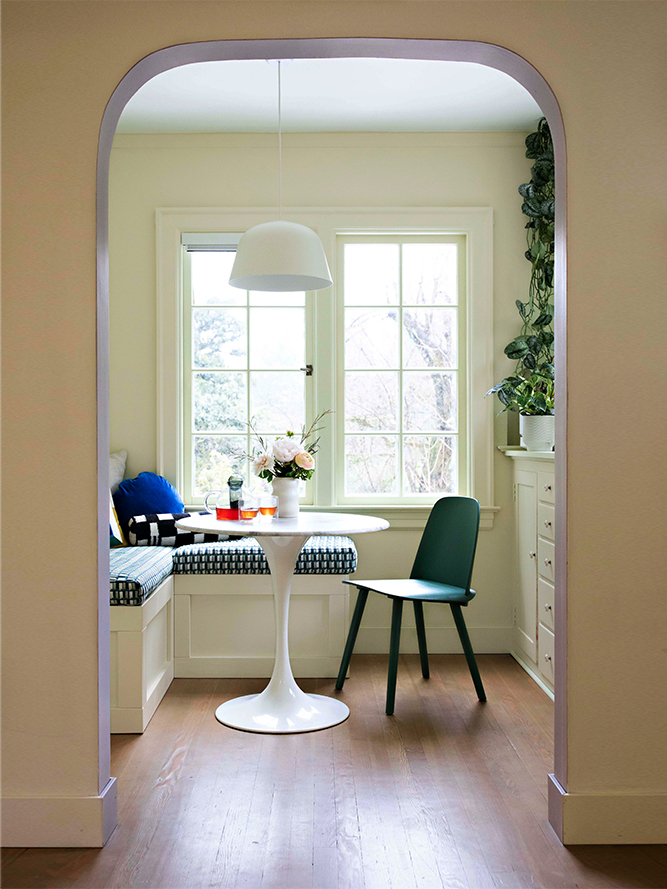 Kristin chose Luna / R049 from the Northwest Color Collection for the sunroom walls to bring the warmth of the sun inside year round, much needed in typically cloudy Portland, and to reflect the green from the surrounding trees in Marquam Nature Park.   By painting the trim and walls the same color, Kristin gives the room a simplified, contemporary look versus the more traditional and expected use of white on the trim.
"Luna makes a great wall color. It has a touch of green that gives it a wee bit of pep in the cooler light of our overcast days and in artificial light. On sunny days it mellows out and becomes gorgeously luminous."  —Kristin Van Buskirk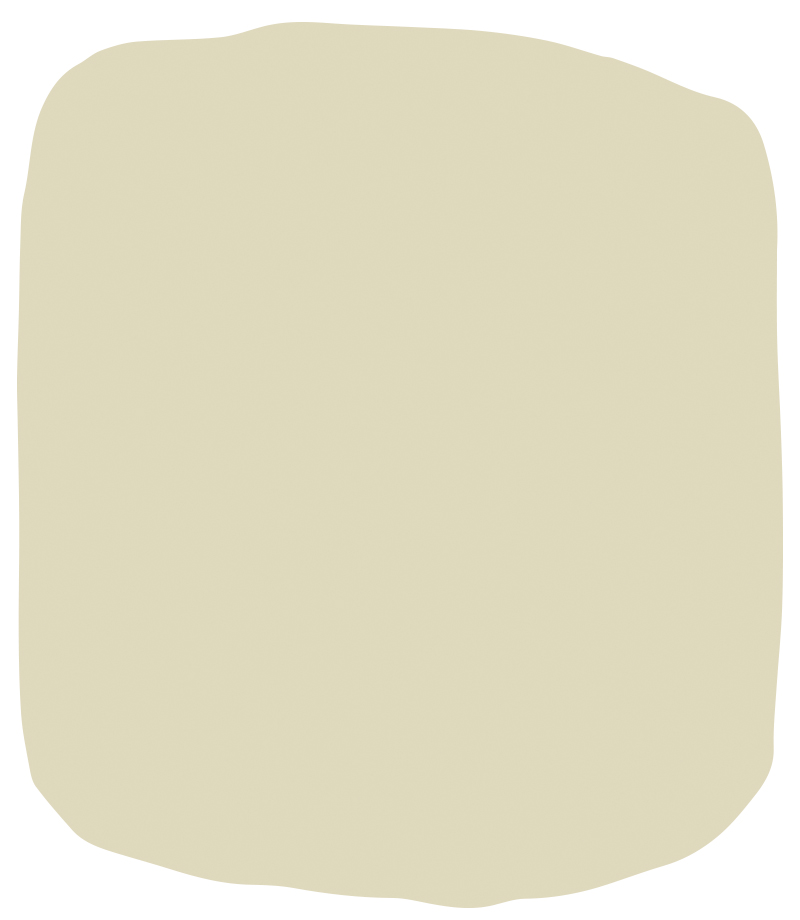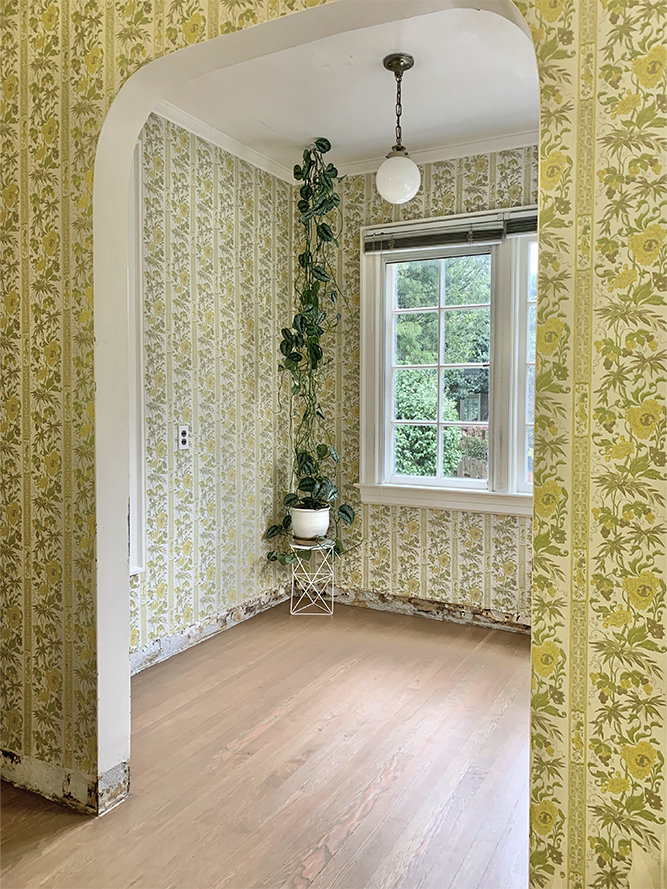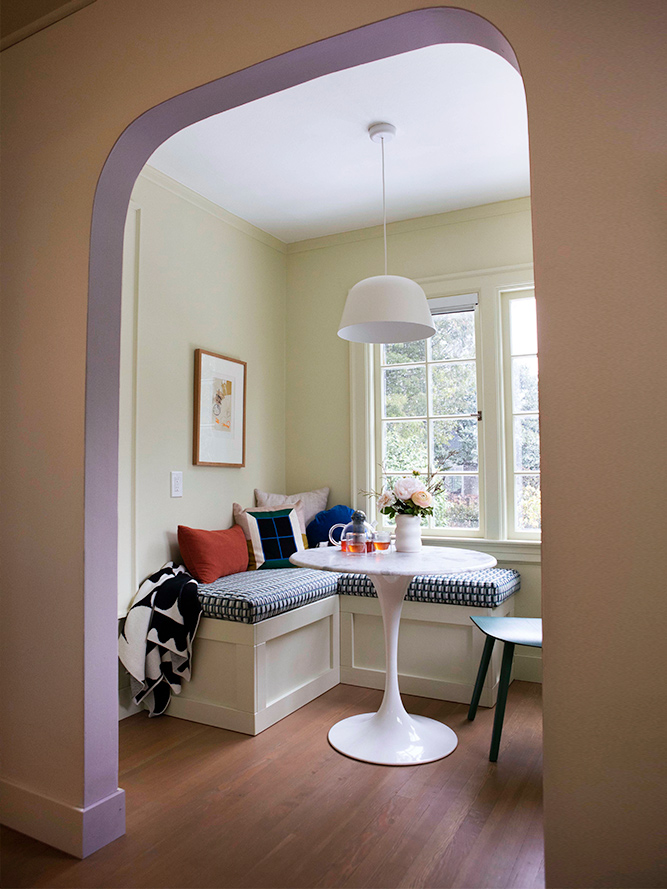 Not one to shy away from color, Kristin finds unexpected ways to highlight the special details of her home. She painted the curved archway that leads to the sunroom Hue is the Artist | R132 – the color pf springtime lilacs – to delight the eye and activate the yellow-green walls.
"A color like Hue is the Artist adds some joyful quirkiness so you could try it under an archway, like I did, or it could find its way into the inside of a cabinet for a little surprise color, or into some artwork." —Kristin Van Buskirk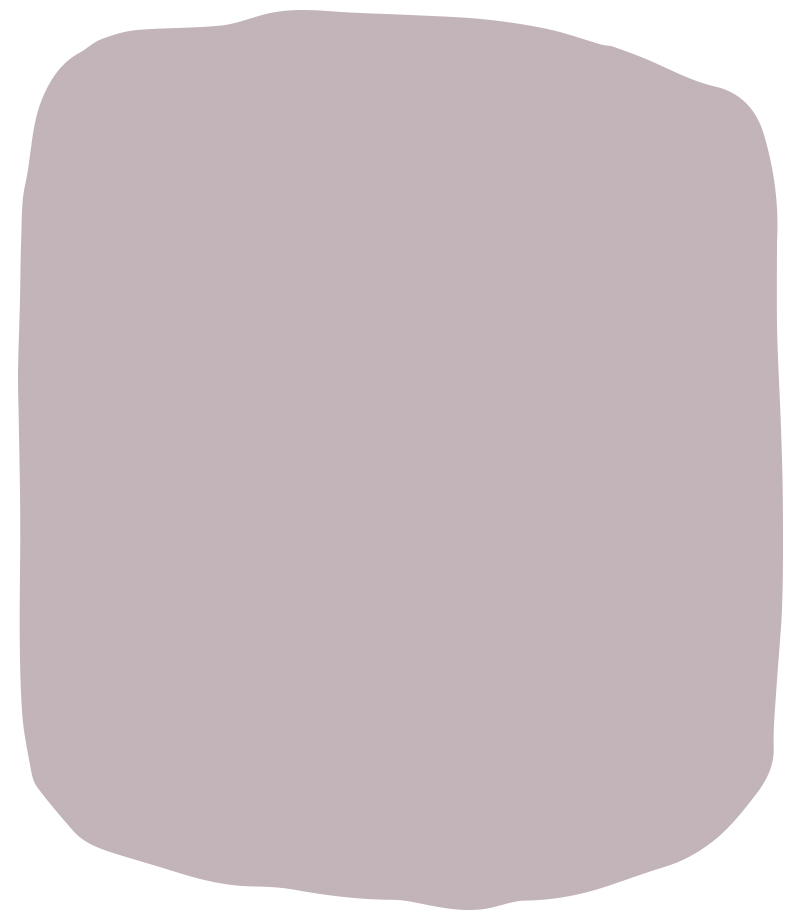 Hue is the Artist? | R115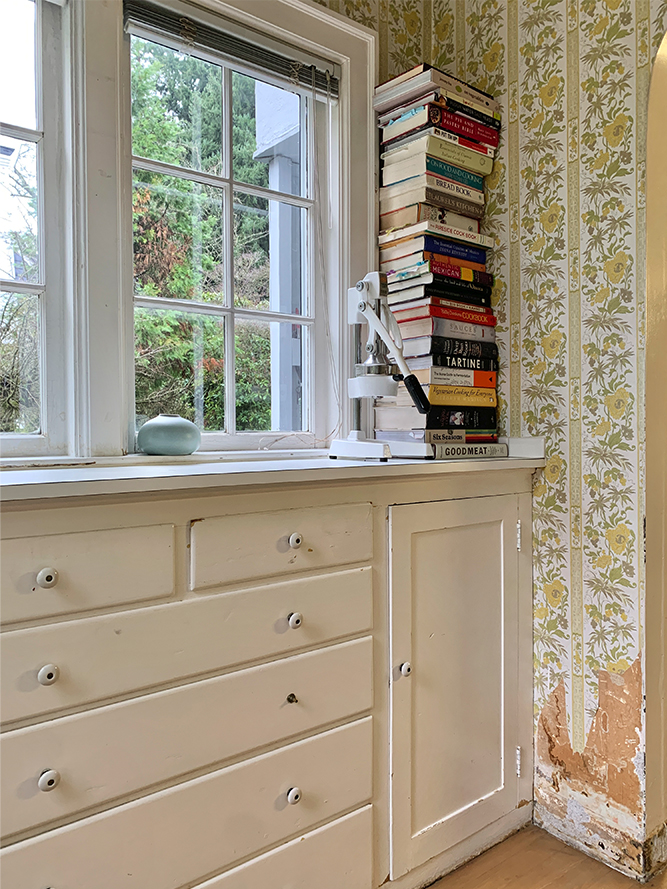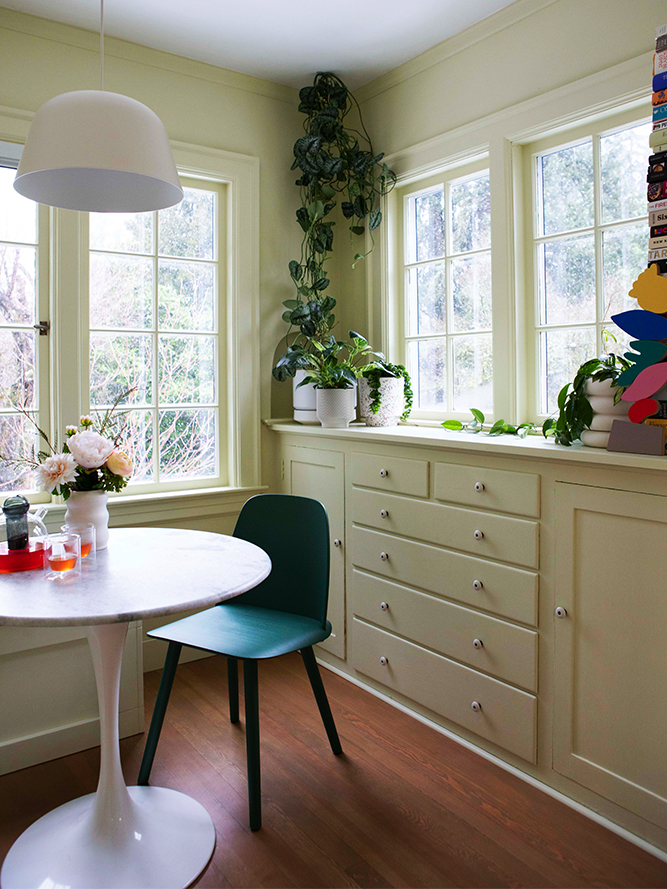 The built-ins in Kristin's sunroom provide the perfect perch for greenery. Balancing greens inside and out, Luna | R049 is soft enough to feel like an all-over neutral despite its saturation. Adding bright pops of color in accessories and artwork further help to bring out Luna's mellow side. Check out Verde | R058 for the perfect shade of green that doesn't stop feeling like spring.
"I'm entranced by the layers of green surrounding me. Greens are balanced colors, and I chose the color Luna to capture a lighthearted springtime mood of energy and calm." —Kristin Van Buskirk