COLOR TOUR: Allie's Creative Chic Southwest Hills Home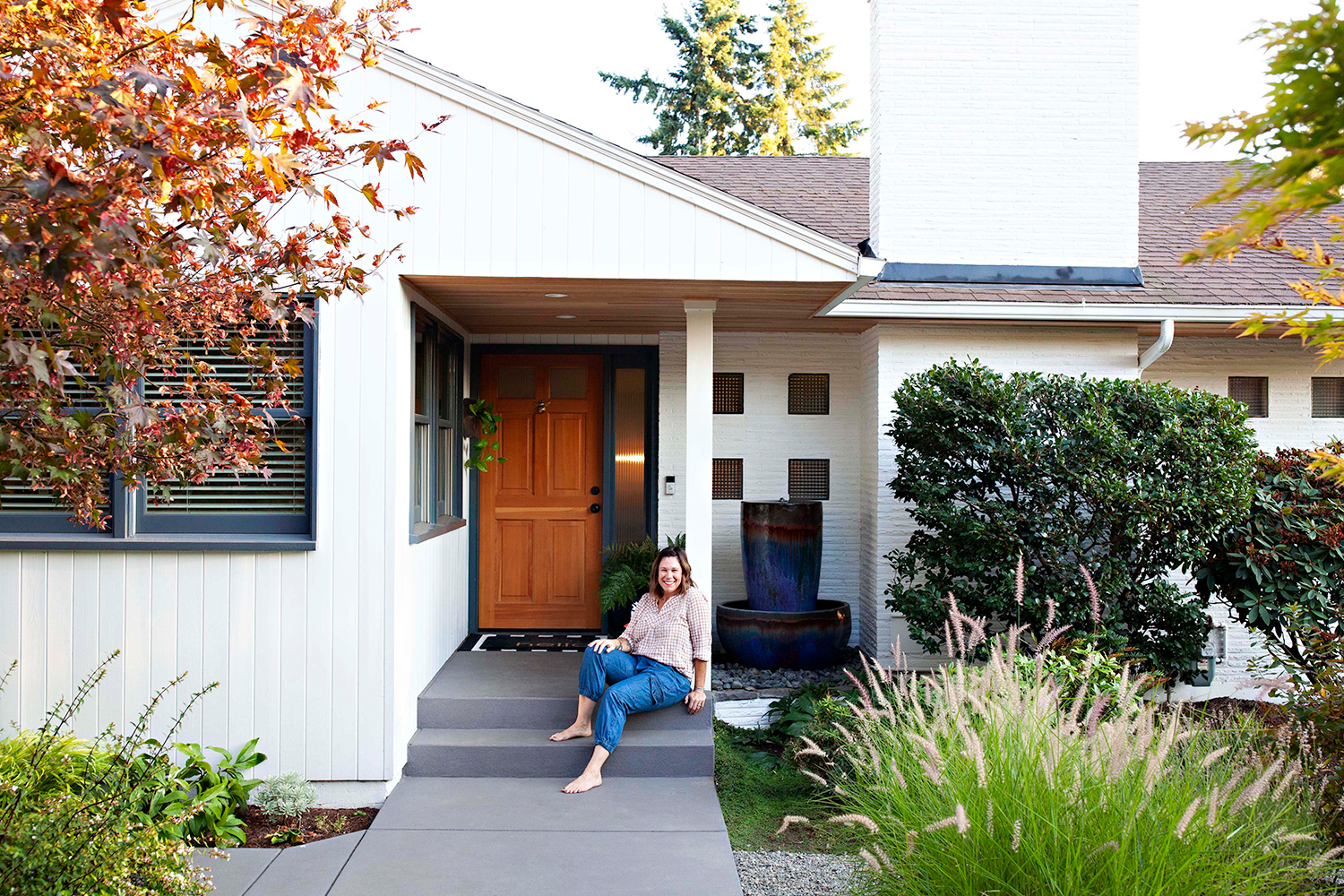 Nestled in Portland's Southwest HIlls, Allie's 1954 home transcends eras with its Sugar Dust | 0011 exterior and Into the Stratosphere | 0627 trim. The wood front door and established plants add texture and warmth to the classic color scheme.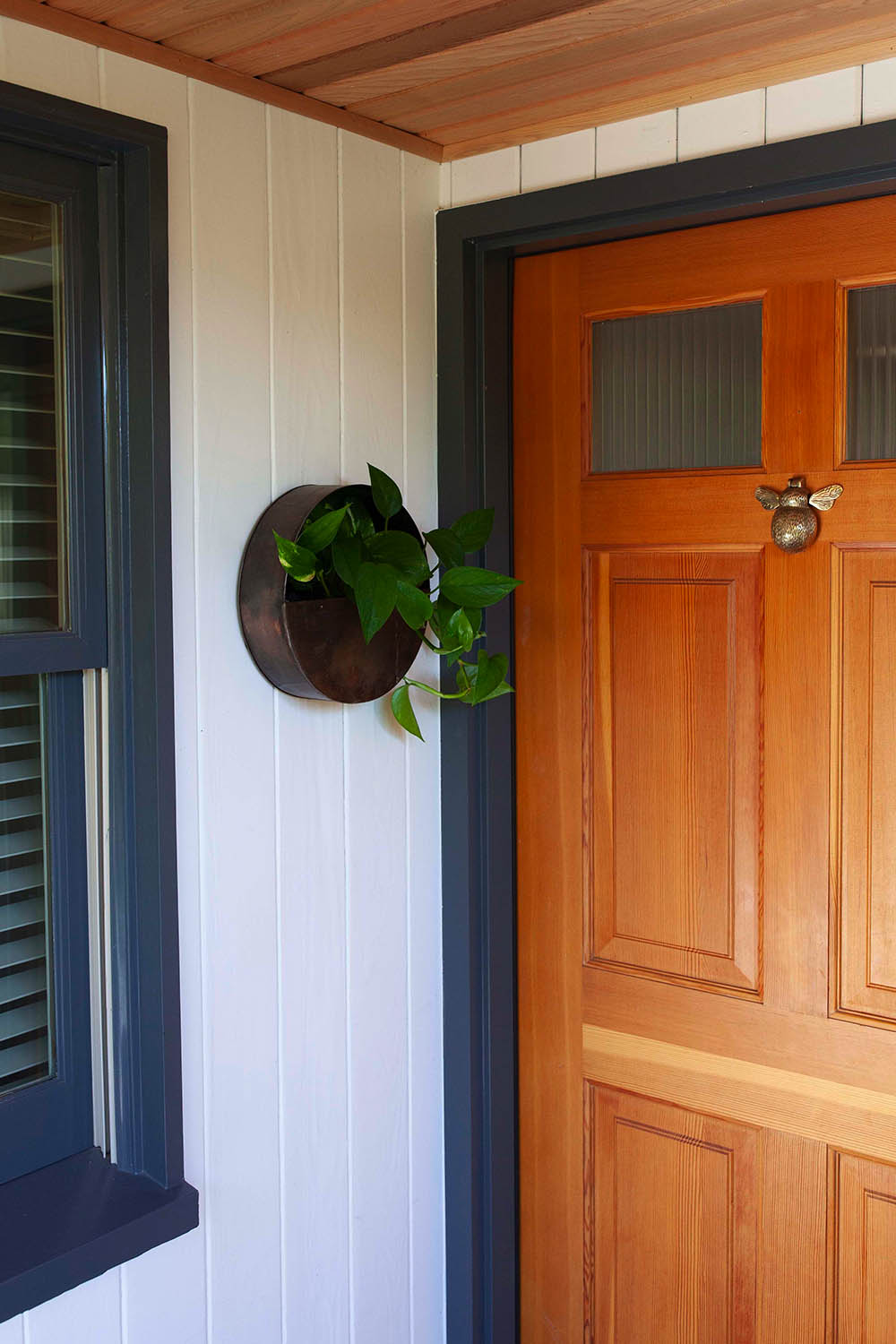 Into the Stratosphere | 0627
Plants and whimsical objects can be found throughout the home- even on the front porch! The brass bee door knocker is one of Allie's favorite details.
Sugar Dust | 0011 exterior, Into the Stratosphere | 0627 trim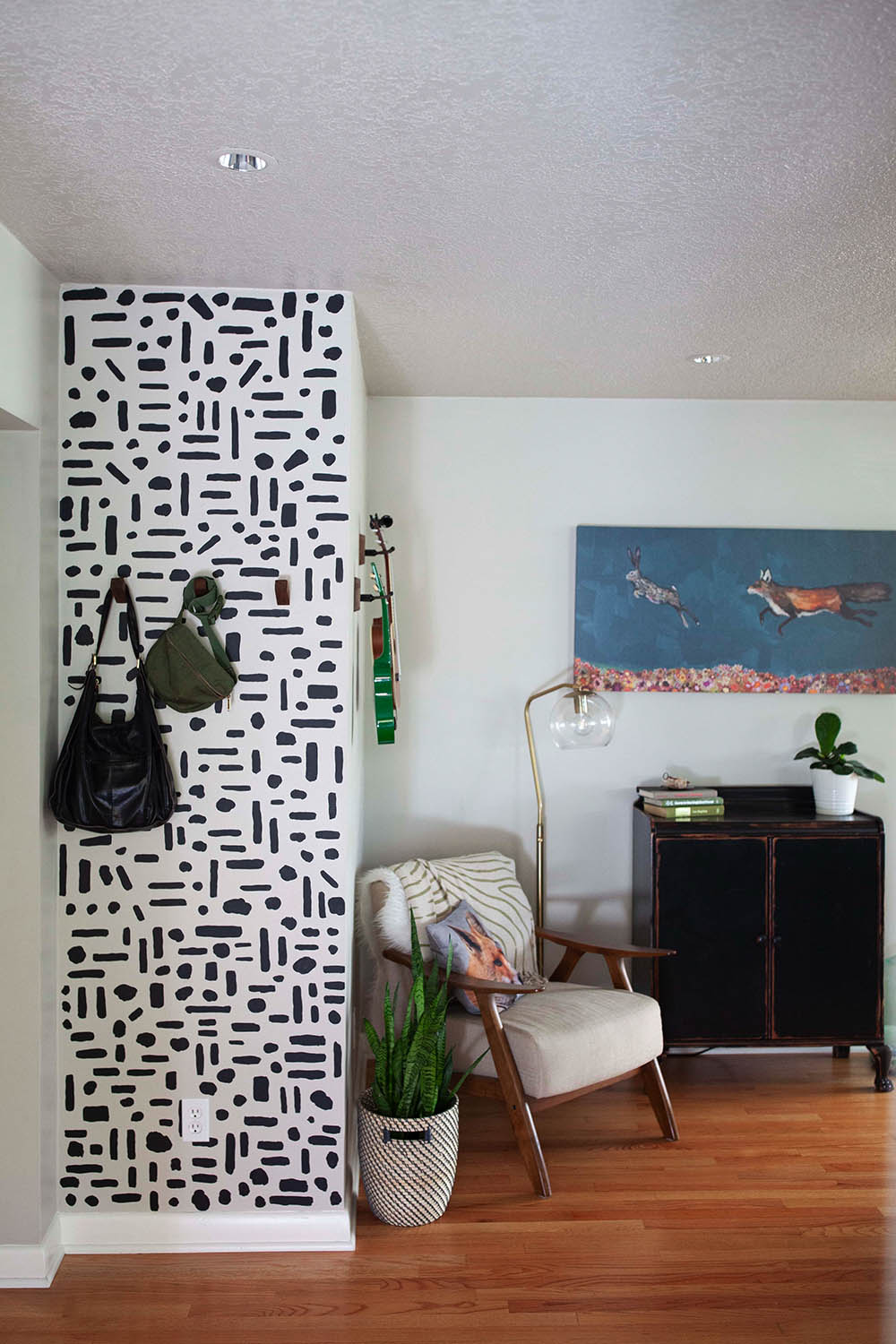 Allie used Opal of Lorraine | E0165 and a 1- inch brush to create a hand painted accent wall in the entry of her home.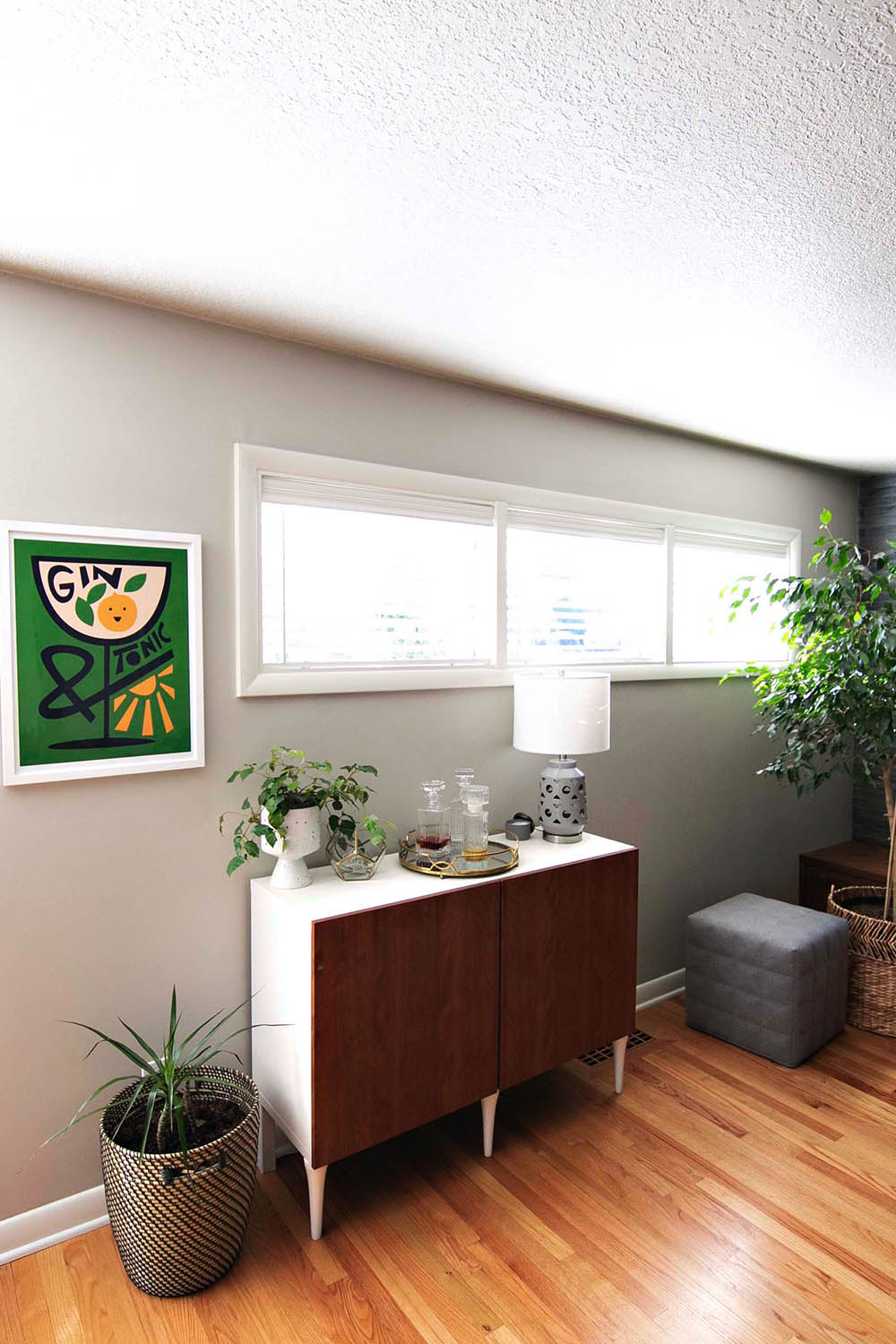 A corner of the living room with accessories, plants and light-hearted artwork is grounded with Polished | 0209 walls.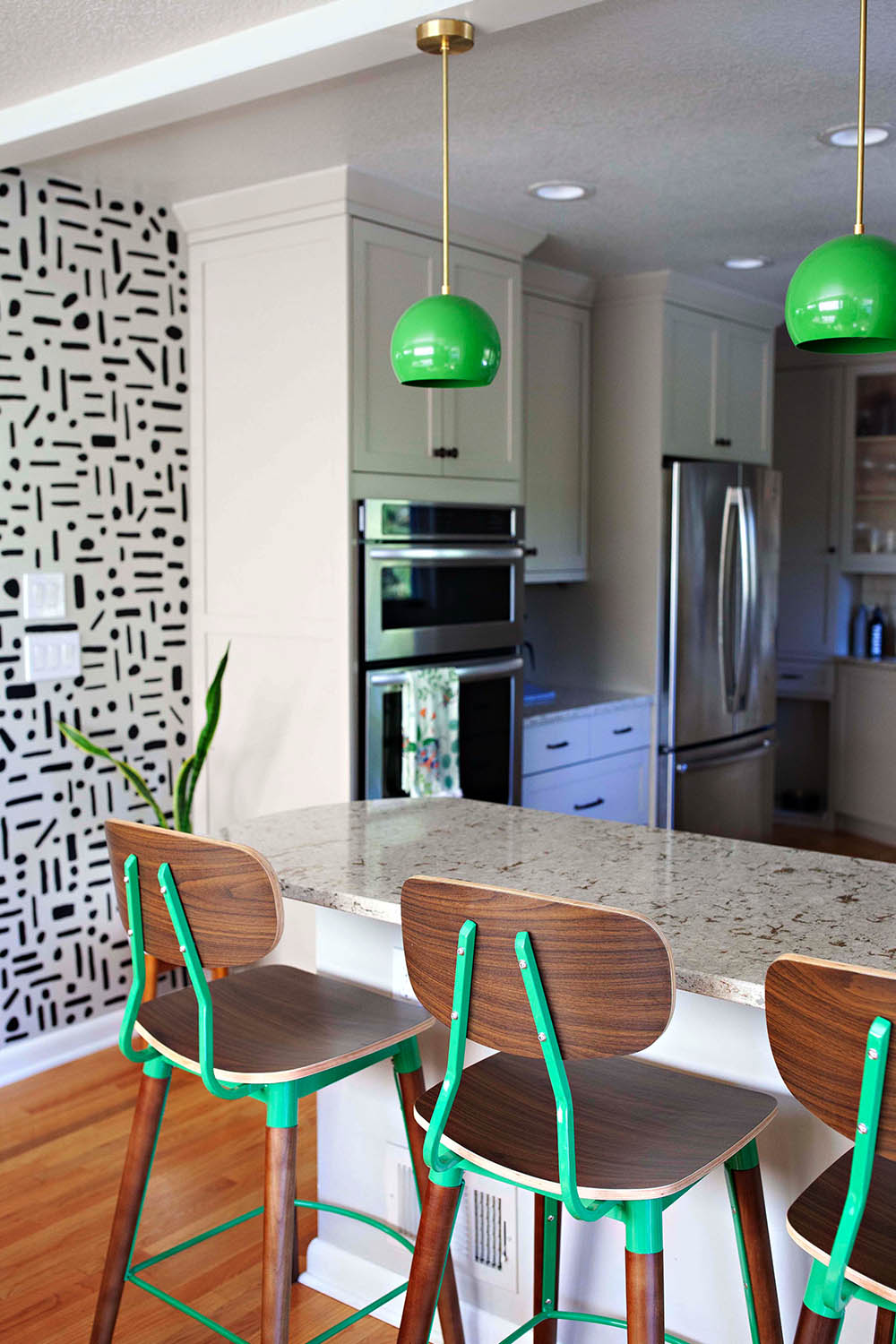 Pops of Allie's favorite color and another hand painted accent wall are fun, creative touches in the home's updated kitchen.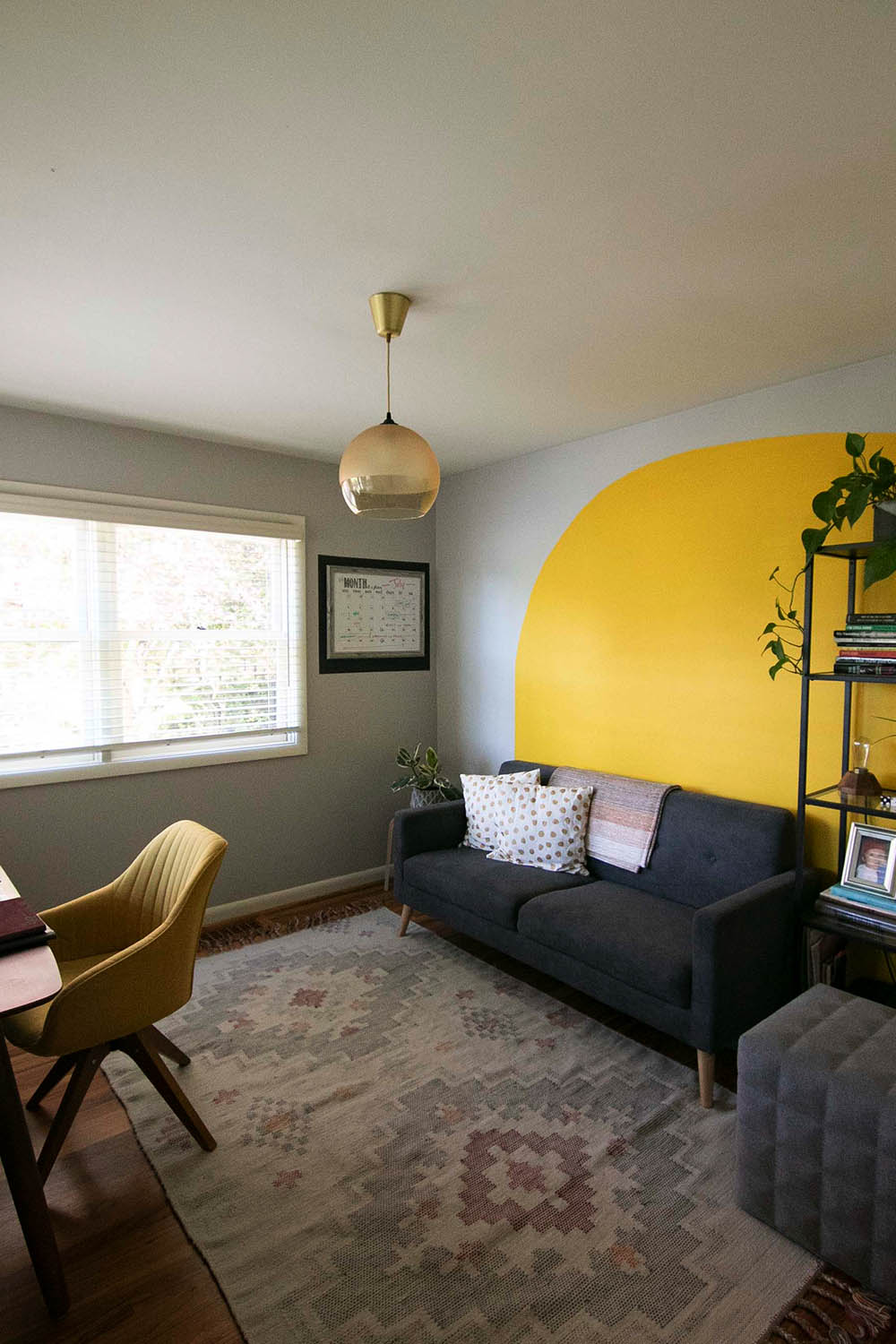 Allie spends much of her workday on video calls in her home office, and she knew she wanted a vibrant color behind her. Warm Fuzzies | 0830 was just the hue to bring the sunshine inside.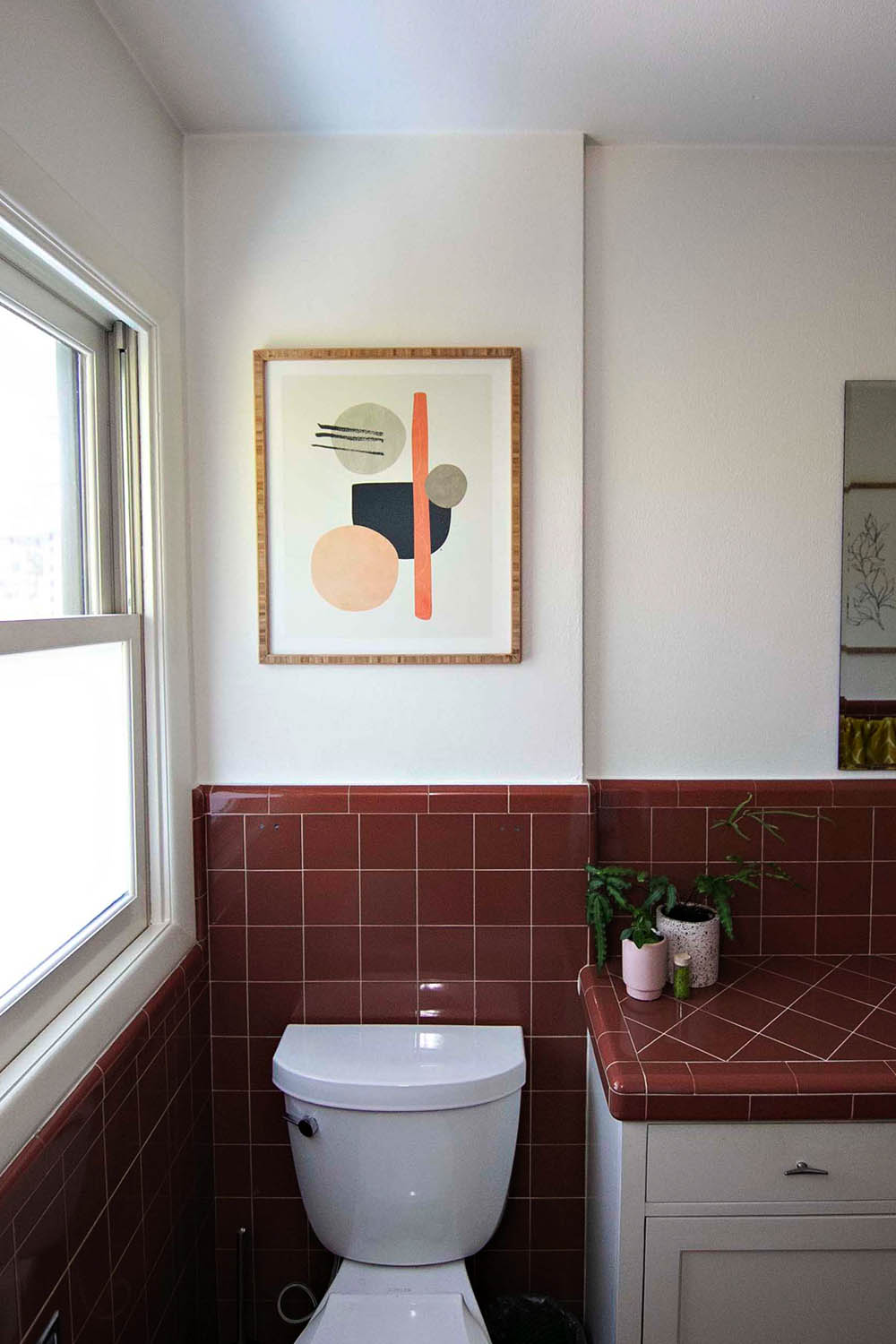 Original mid century tile, a modern art print and Sugar Dust | 0011 make a chic trio in the home's main bathroom.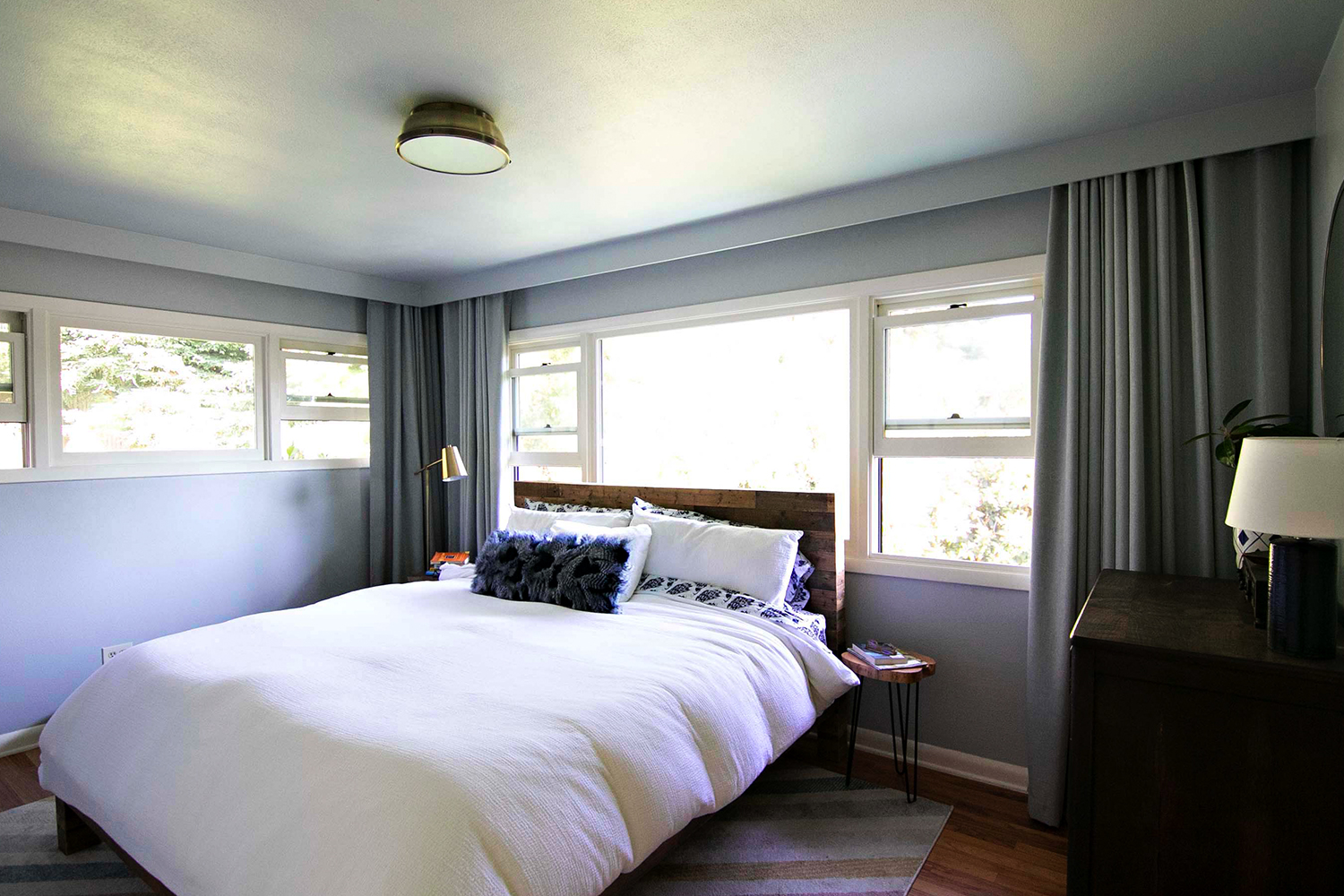 Allie and John's bedroom is truly a calming space with its Serene Setting | 0622 walls and ceiling. Monochromatic drapery takes the cool color story even further.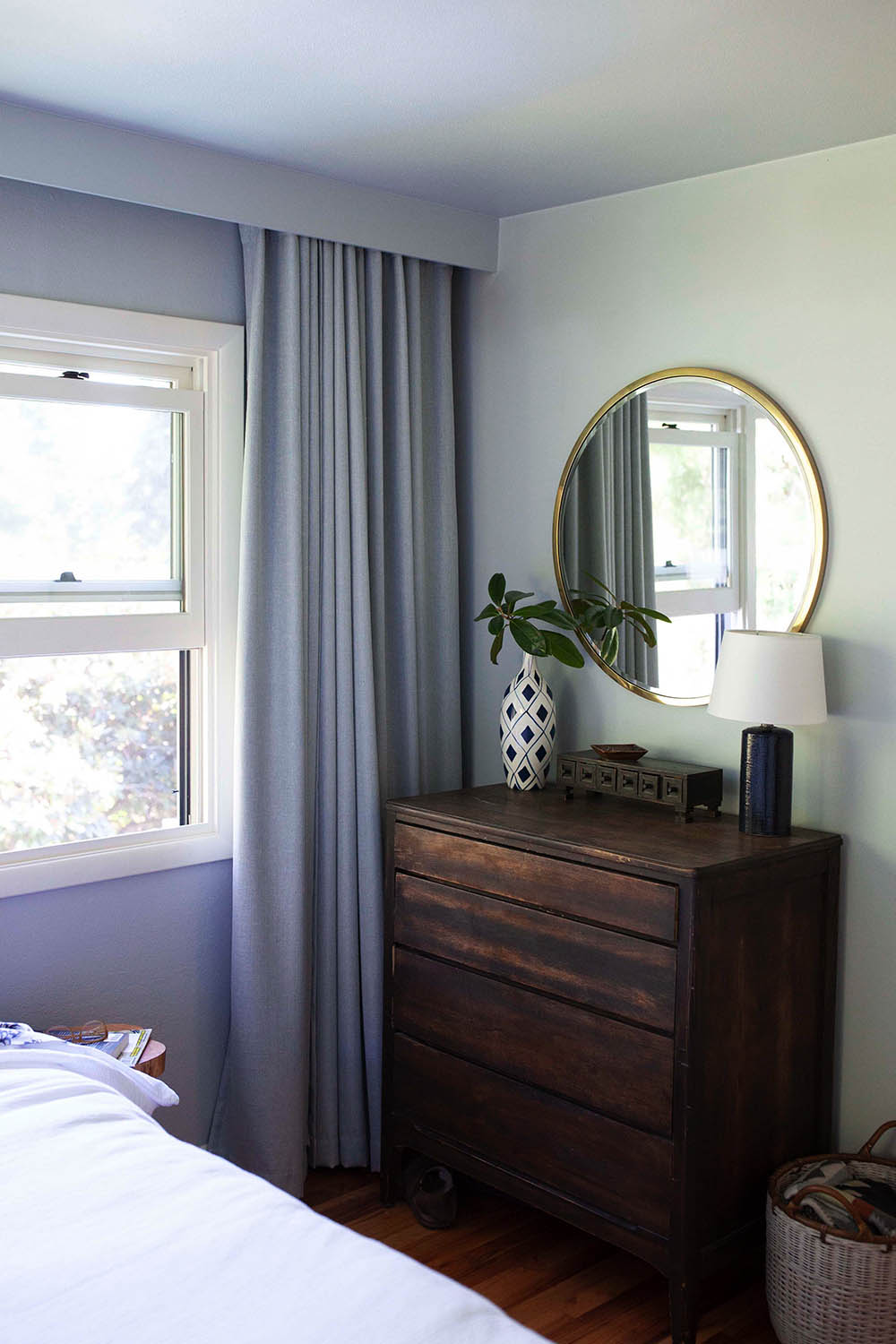 Another corner of the Serene Setting | 0622 primary bedroom. We love how the dark wood and simple accessories honor the cool blue.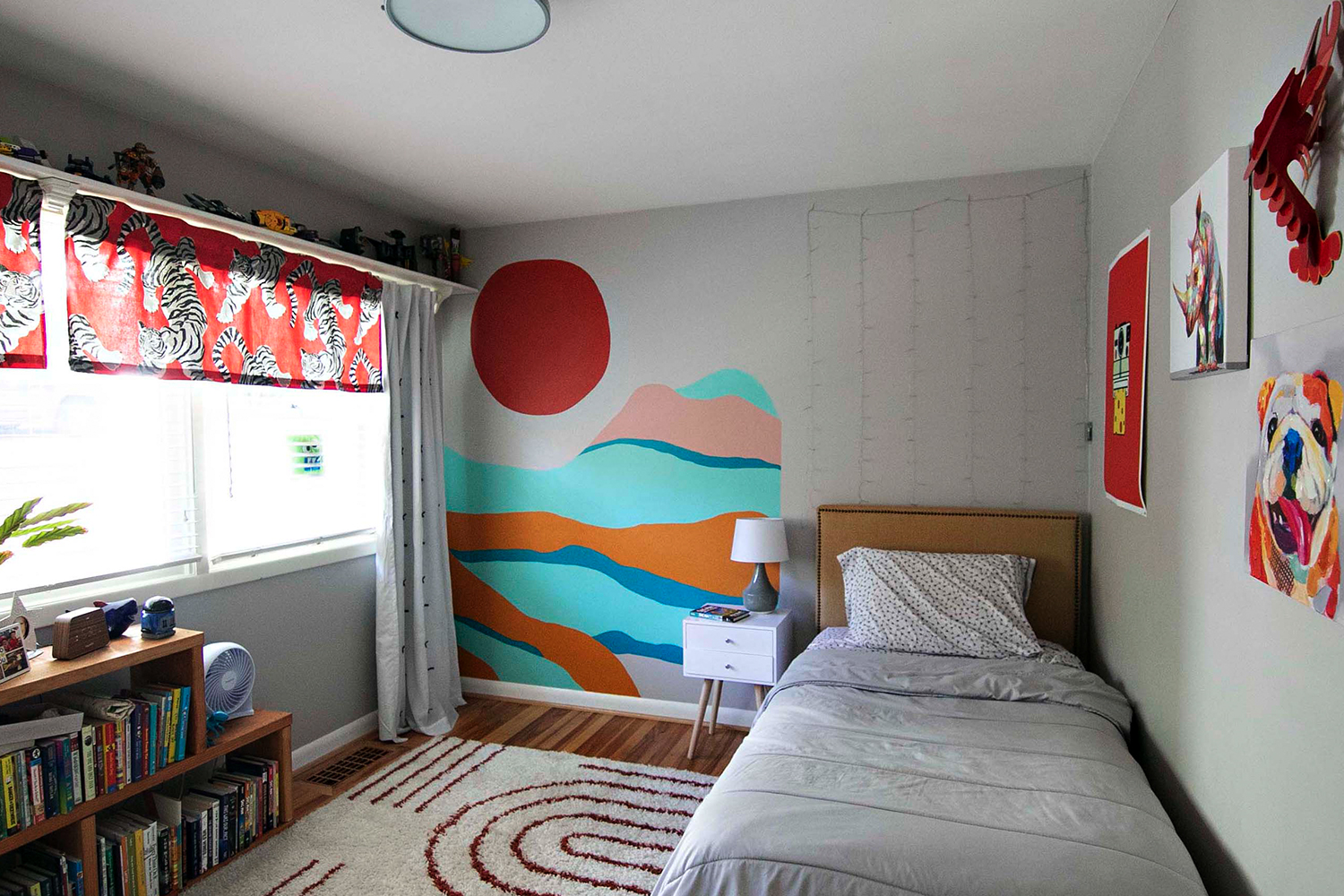 In Fletcher's room, creativity and imagination run wild! Allie and her son designed this hand-painted mural using Island Breeze | 0693, Peninsula | 0654, Mystic Tulip | 1064, and Casa de Oro |1026 for groovy waves and Tropical Heat | 1082 for a glowing sun.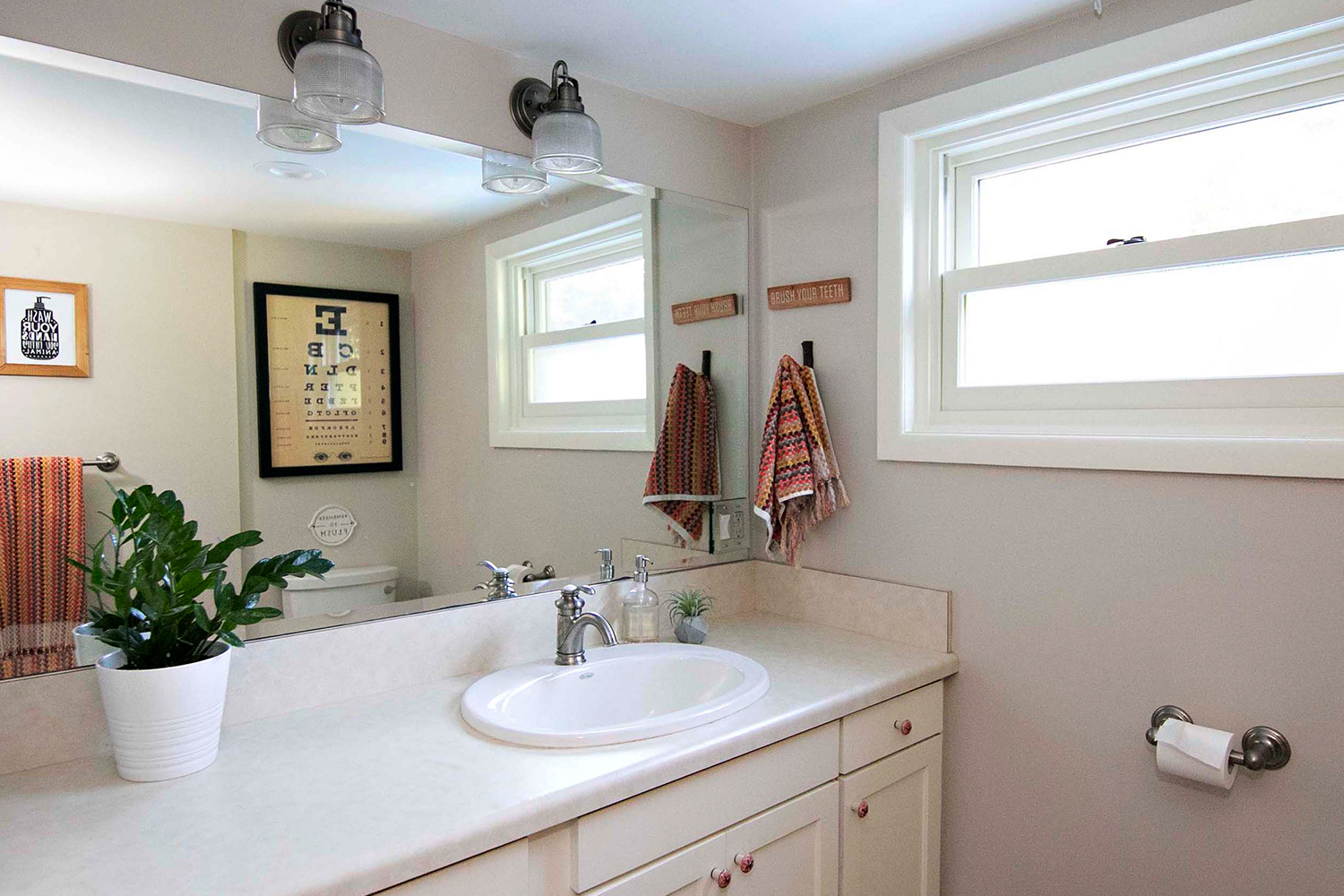 Sons Fletcher and Riley share this bathroom in the lower level of the house. Bold accents look right at home with the warm neutral of Featherstone | 0229 on the walls.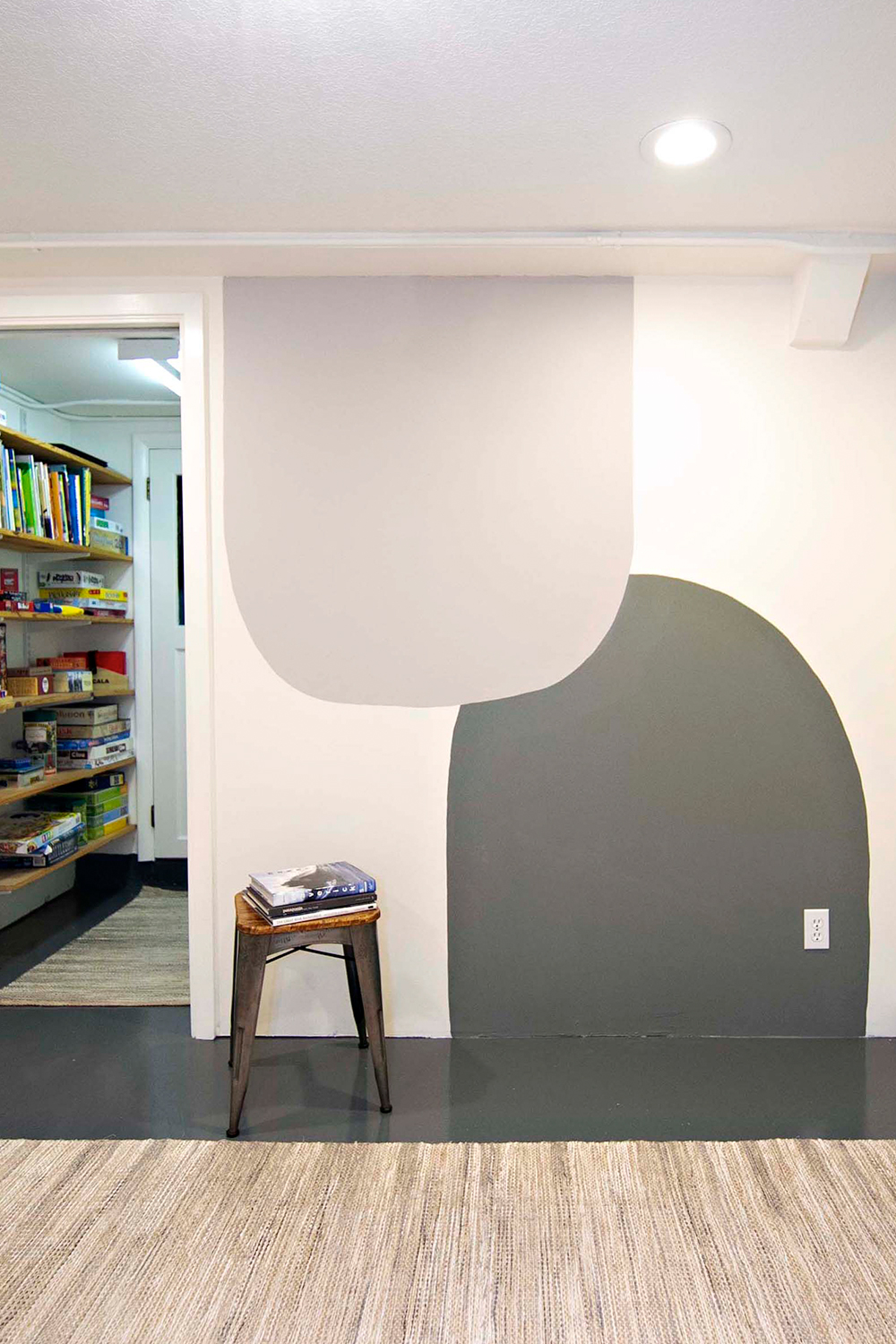 The boys use this basement bonus room for building projects and playing games with friends, and it was the perfect place for one more fun mural! Allie used Place of Dust | 0539 and Captain Nemo | 0542 to paint the abstract gray shapes.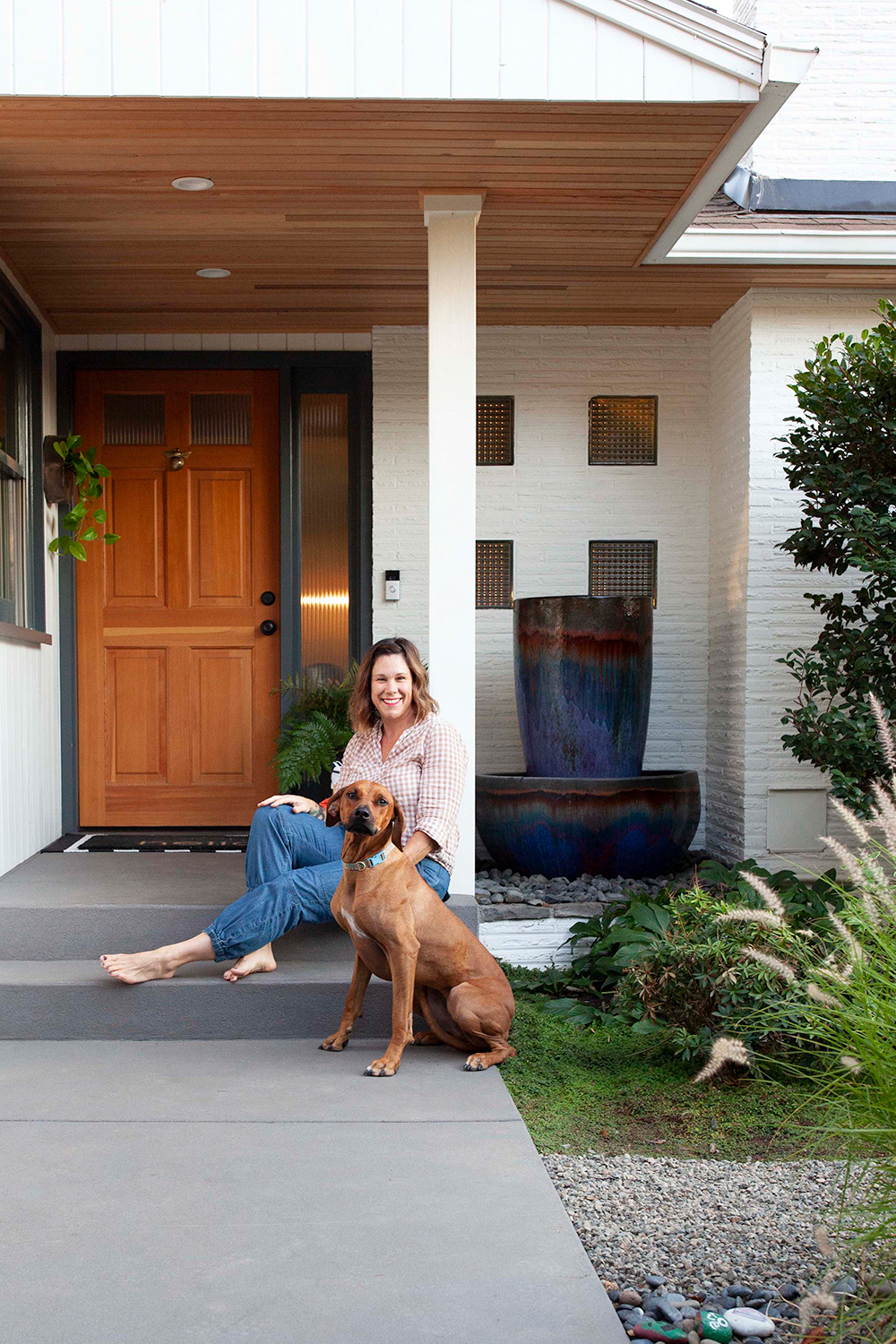 Thanks Allie (and Clarke!) for letting us take a COLOR TOUR of your home!