Create a Kid's Workspace with Color!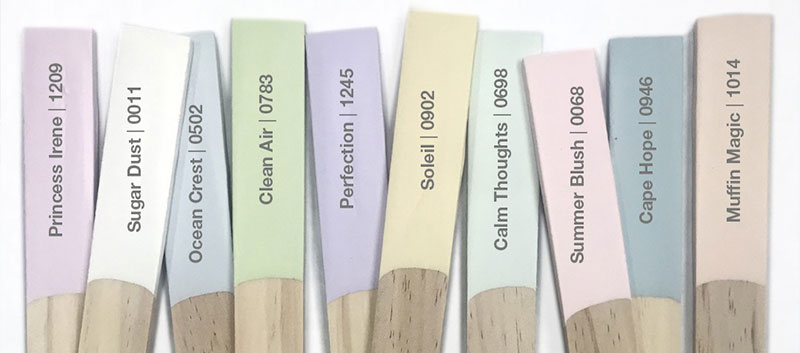 Our Director of Color Marketing, Puji Sherer, has selected these uplifting, positive hues with a child's workspace in mind, "Clear, soft tones are the perfect backdrops to promote creativity, calm and focus. Carve out a special place for your little one to work by using a gentle yet uplifting color on the wall and accent with brights in furniture, original artwork, and textiles."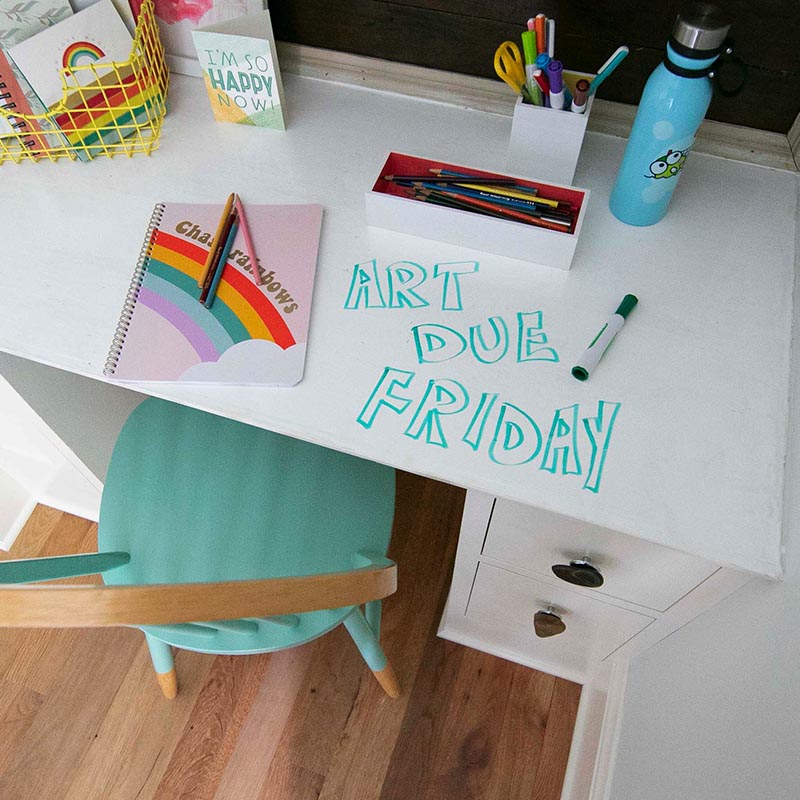 Did you know you can turn any surface into a dry-erase board with Rustoleum Dry Erase Paint? Available at all Miller Paint stores, application is simple, and once dry, use any dry erase markers to draw or write messages...and then erase!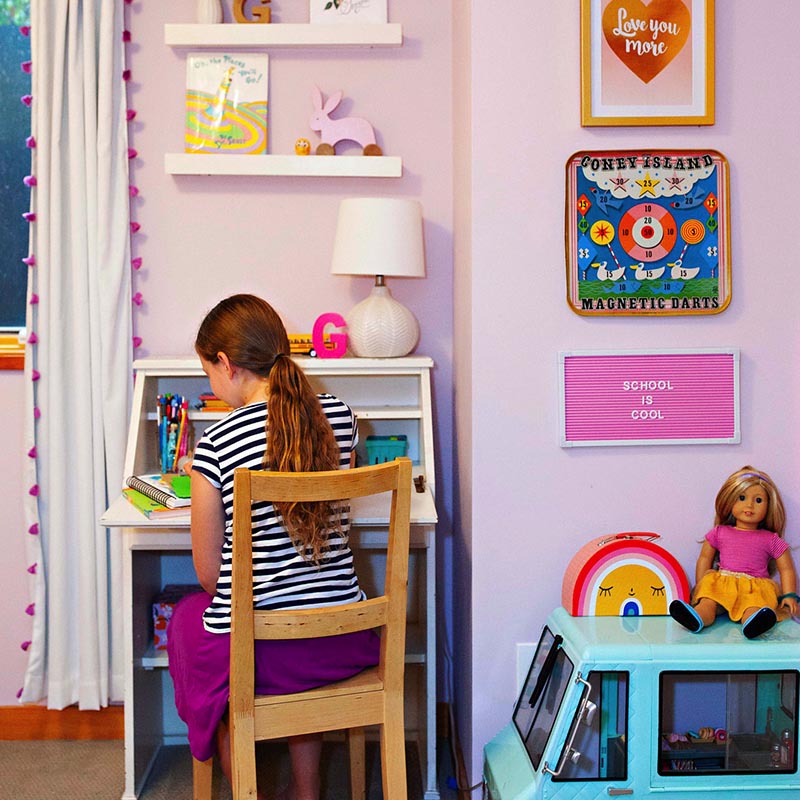 School is back in session. Use color to carve out a special place for your child to dive into projects and learning from home. Georgia chose Princess Irene | 1209 - a whisper of lavender that opens the imagination-for her sweet corner space.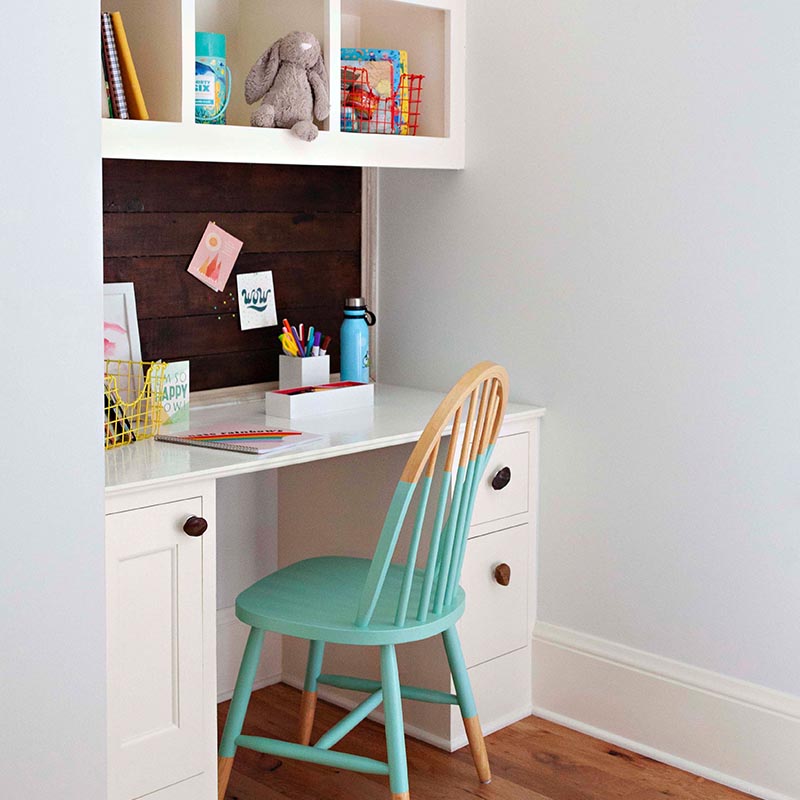 Cool hues promote calm. Ocean Crest | 0502 is a soft gray-blue that serves as a gentle backdrop for brighter accents like this color-block chair painted in Catarina Green | 0708. Use easy-to-apply Miller Paint Acrinamel for a highly durable finish for furniture.