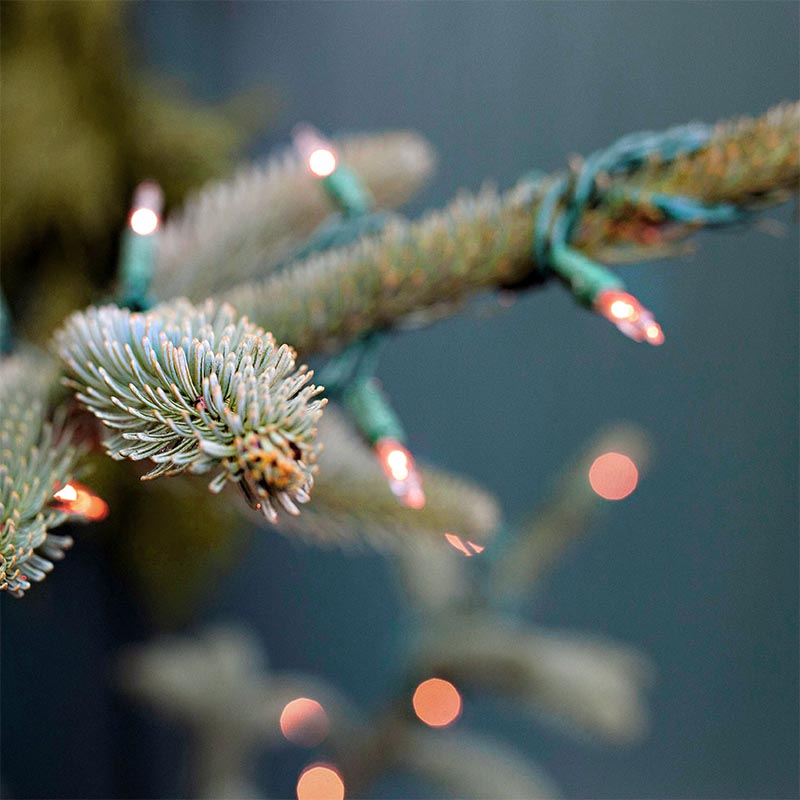 Deep Space | 0487 is a complex combination of green, black, and blue. A rich and festive hue, this color can be used as an unexpected, elegant accent or an all over, wintertime wall color.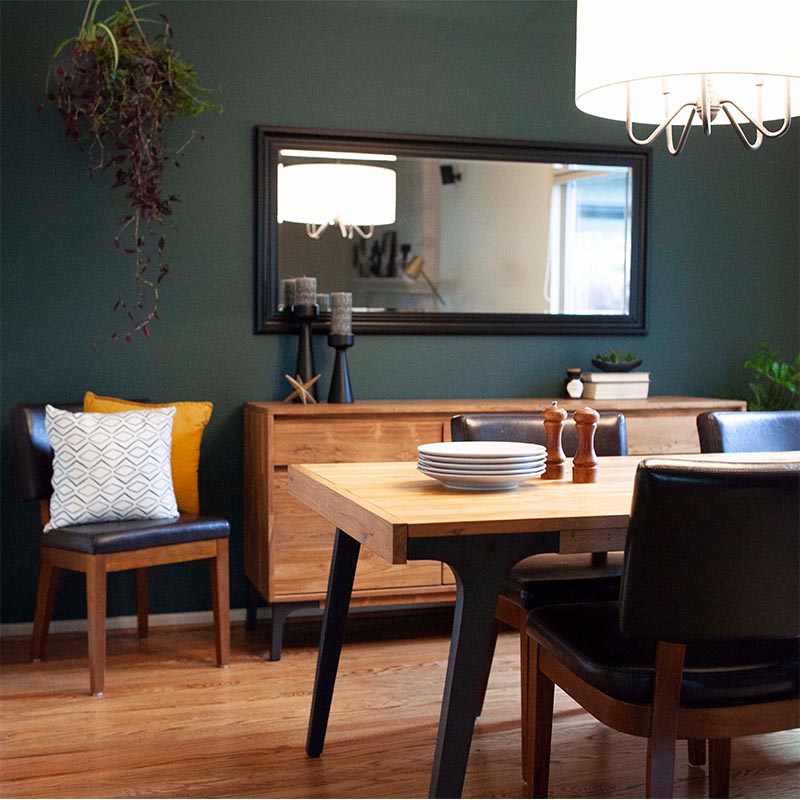 An alternative to red in a dining room, Deep Space | 0487 invites guests to gather around the dining room table. A natural backdrop for warm woods, this cool color adds sophistication and ambience to weekday meals and special occasions alike.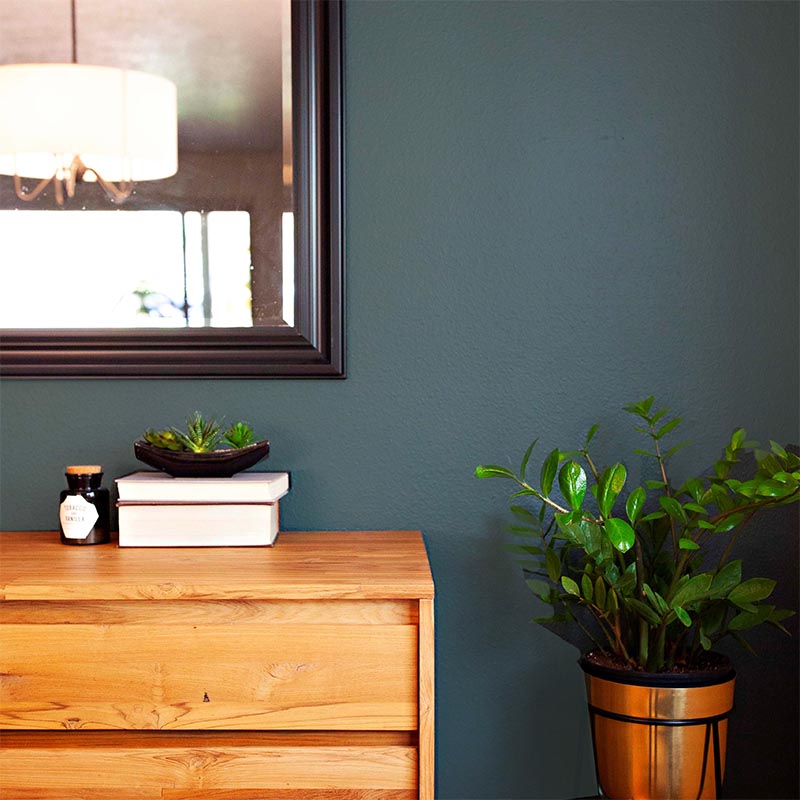 Add sparkle to moody hue Deep Space | 0487 with metallic accents like copper or brushed gold. Fresh foliage brings out the blue undertones in this complex color that can change throughout the day with shifts in light.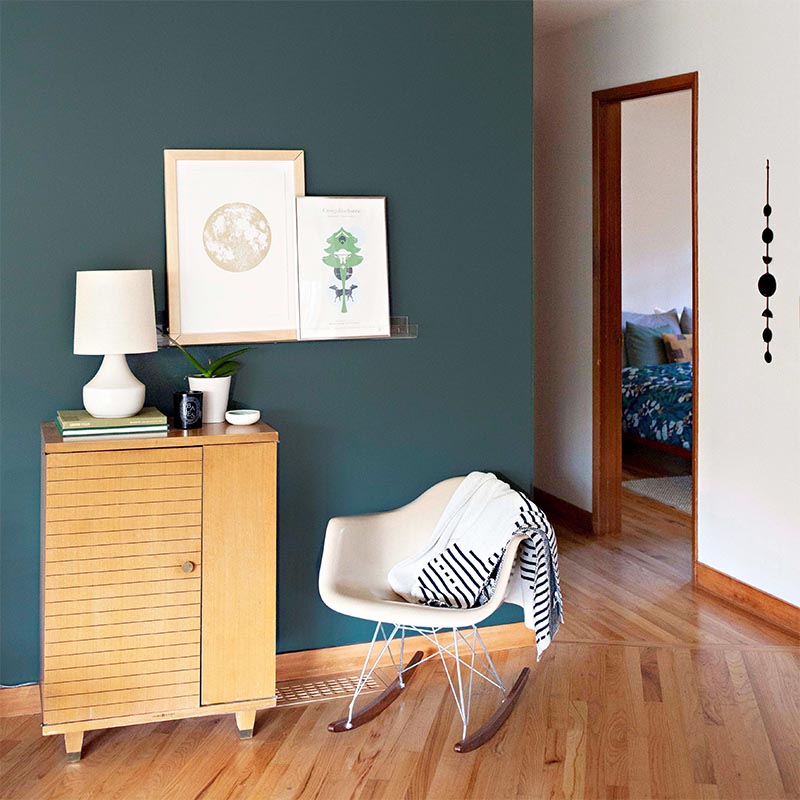 Use Deep Space | 0487 as an accent color to highlight artwork and furniture. This rich hue does not have to feel heavy when paired with white decor and lighter woods.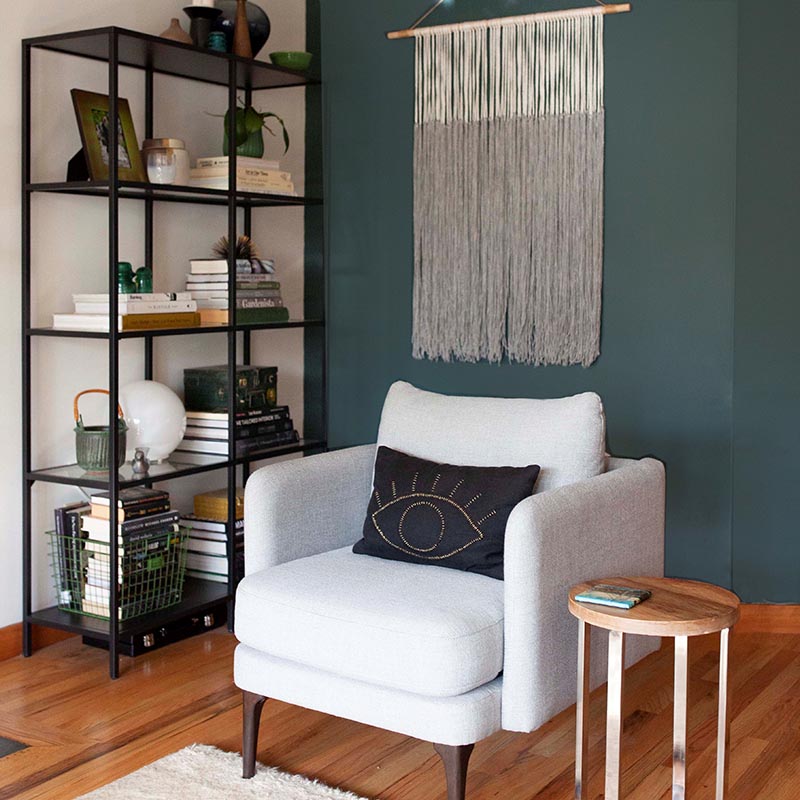 Bring out the luxe in Deep Space | 0487 by bringing in black accents in textiles and furniture. This interior benefits from a hit of this complex color to activate the grayscale color scheme.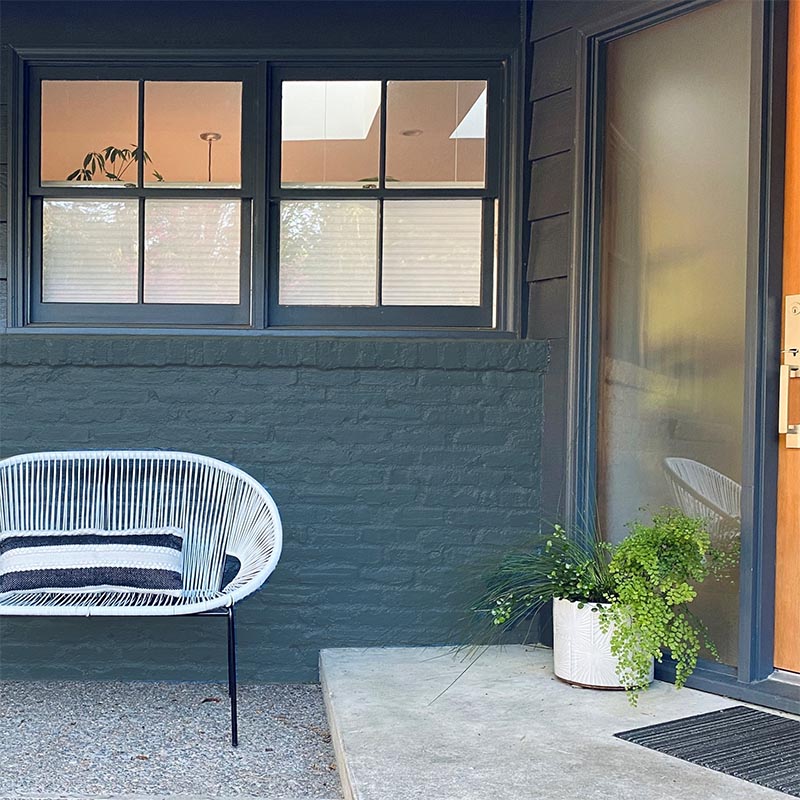 Deep Space | 0487 transitions easily from inside to outside. Try as an alternative to navy or black on exterior and make potted plants and native landscaping pop.