PAINT THIS: Cascade Range Mountain Mural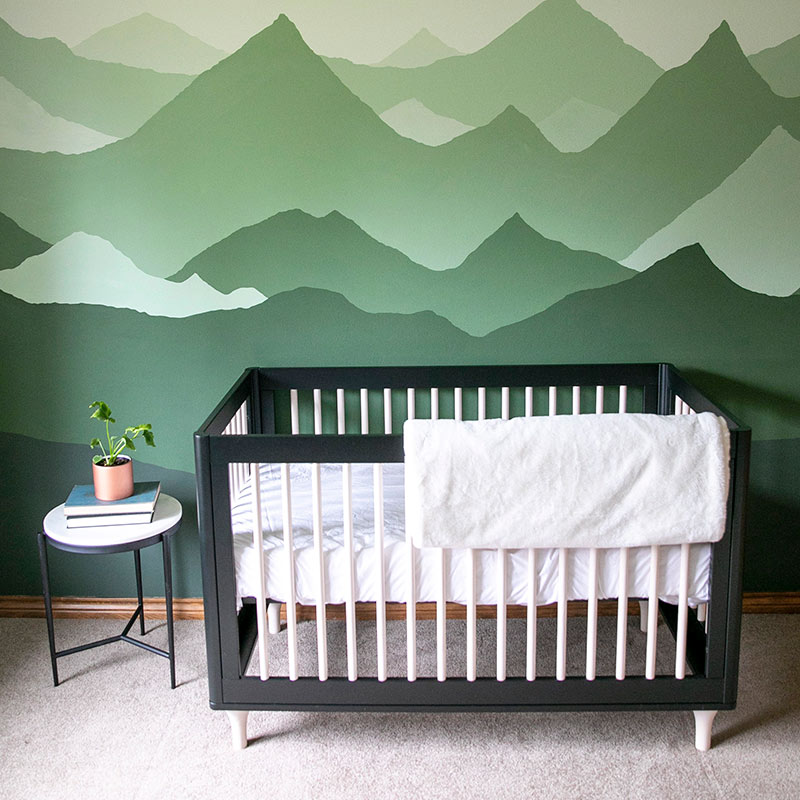 Bring the beauty of the Pacific Northwest inside with the Cascade Range Mountain Mural. A simple and satisfying DIY, follow the easy instructions below to complete this project over a rainy weekend.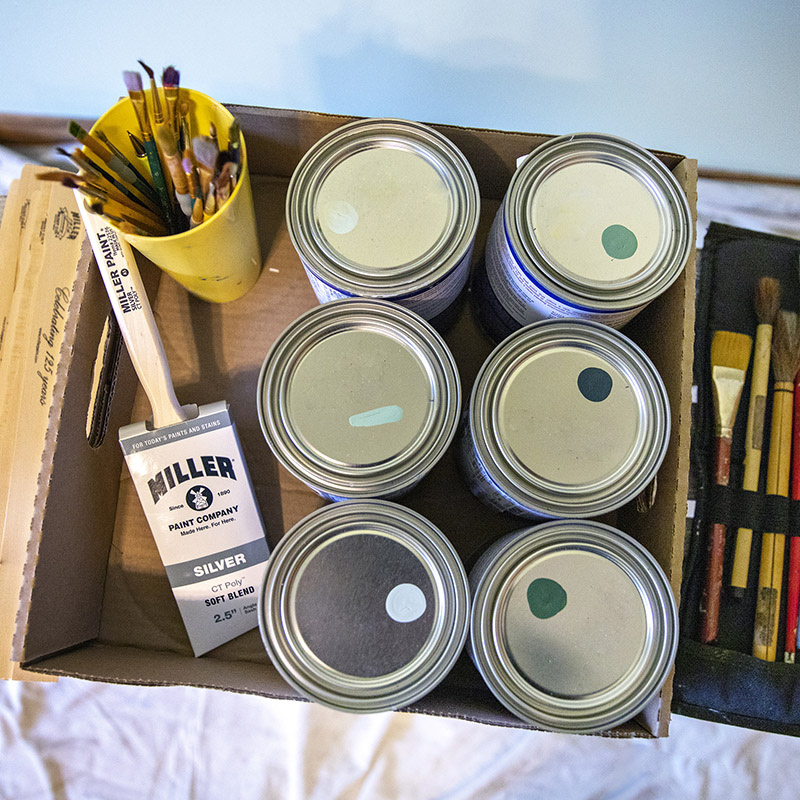 Here is what you will need:
1 qt  0740 Just About Green Premium Flat
1 qt 0741 Turning Leaf Premium Flat
1 qt 0743 Belladonna's Leaf Premium Flat
1 qt 0745 Chic Shade Premium Flat
1 qt 0746 Mother Nature Premium Flat
1 qt H0095N Baize Premium Flat
2.5" angled paintbrushes
1" paintbrush (flat or angled)
Large drop cloth for floor covering
Pencil
Level with ruler
Rags
Blue Painter's Tape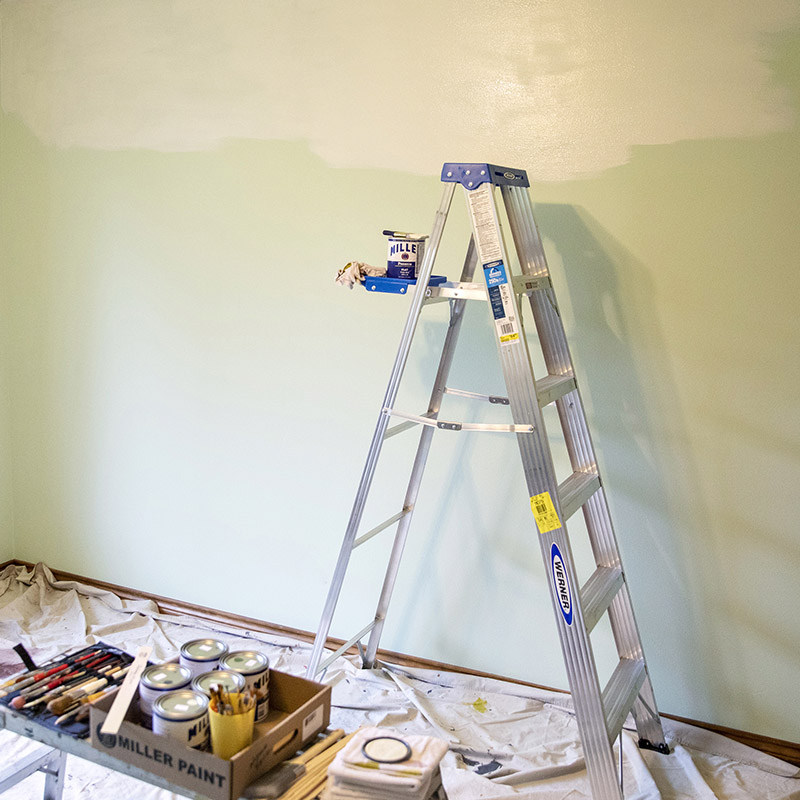 How to:
1. Cover trim below wall with blue tape and lay down drop cloth to protect floors.
2. Divide the wall horizontally into 6 sections horizontally, with each section measuring different heights. You want a foreground, a few mid grounds and a background.
3. Begin sketching going horizontally at each divided section of rough and smooth edged mountains, creating a range. You should layer large and smaller mountains. Remember to leave a sky area and a larger foreground.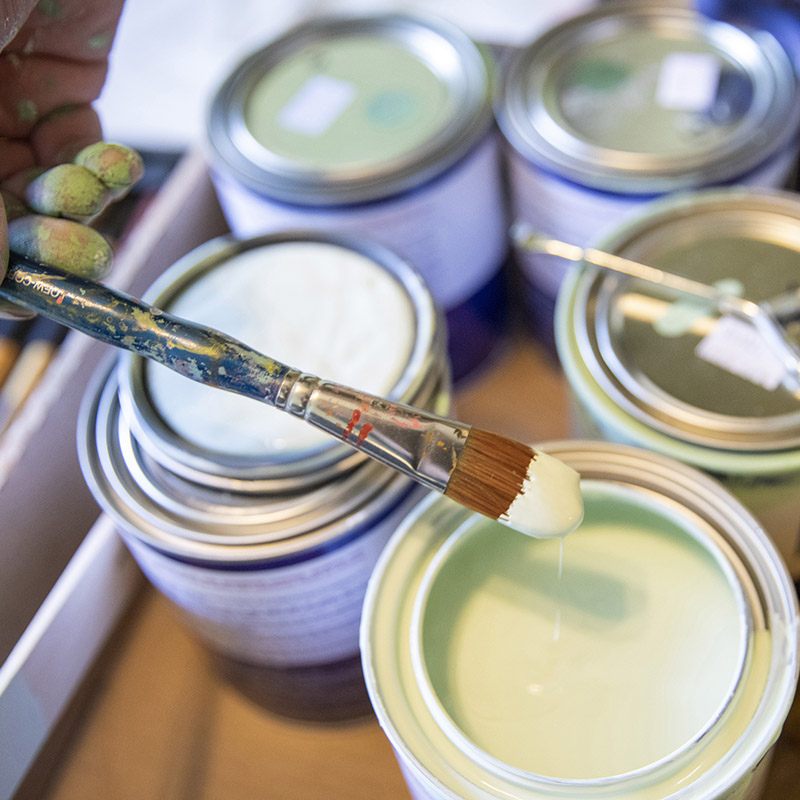 4. Once you've sketched out the mountains. Begin by opening up all colors and paint lightest to darkest, and from top (the sky) to bottom (foreground).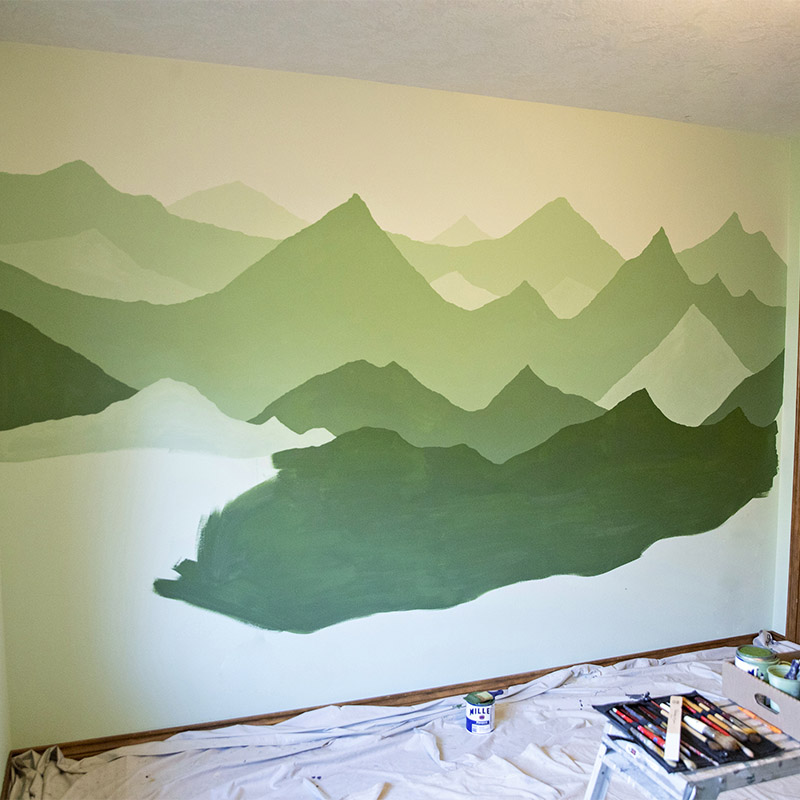 4. Work your way down with the wall with the gradient of colors, filling in the sketched mountains with your 2.5" angle brush and 1" brush for detail areas. Include a few lighter peaks between the gradients for visual interest.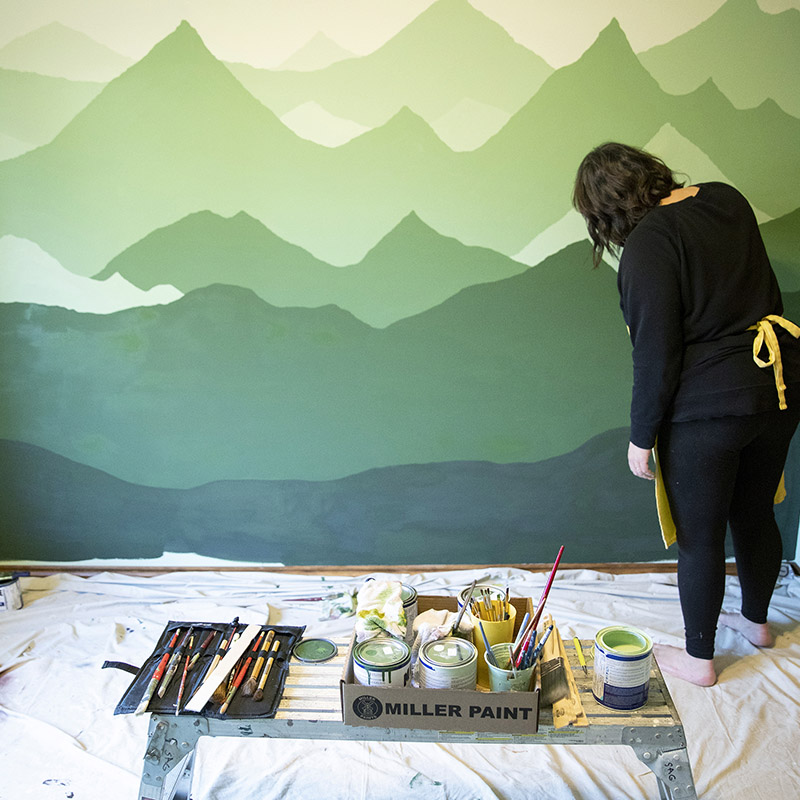 5. Once you have painted all of your different layers of colors. Let dry and apply a second coat if needed. Return to mural and touch up if needed.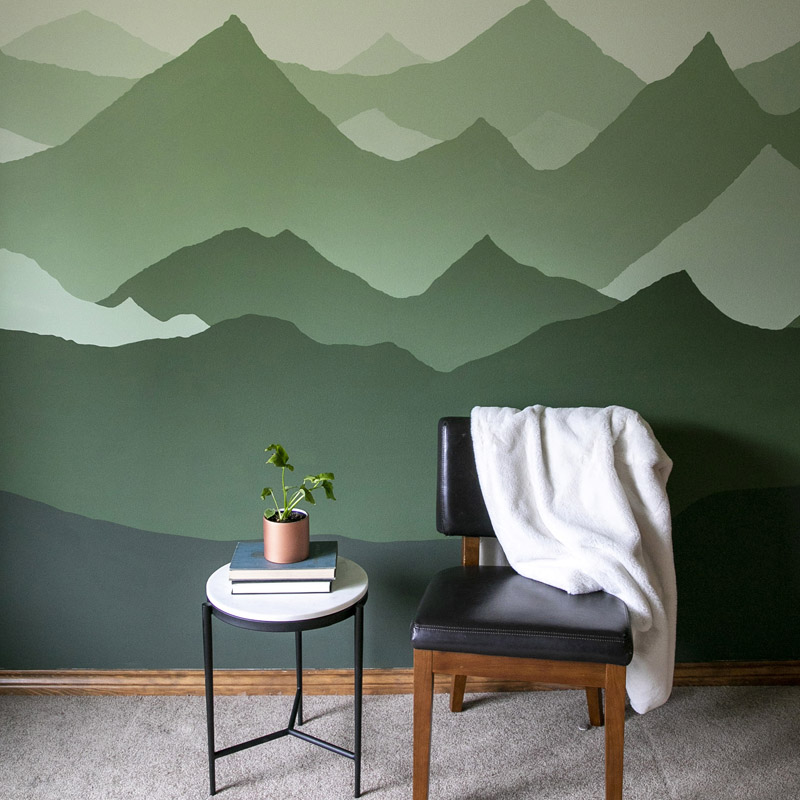 6. Sit back, relax and enjoy the calm of your Cascade Range Mountain mural in soothing green hues. A huge
THANK YOU to Nikolor Art for providing the inspiration, instructions and images for PAINT THIS: Cascade Range Mountain Mural. Check out more of Nikole's colorful work here.