PAINT THIS: Pattern Play Mural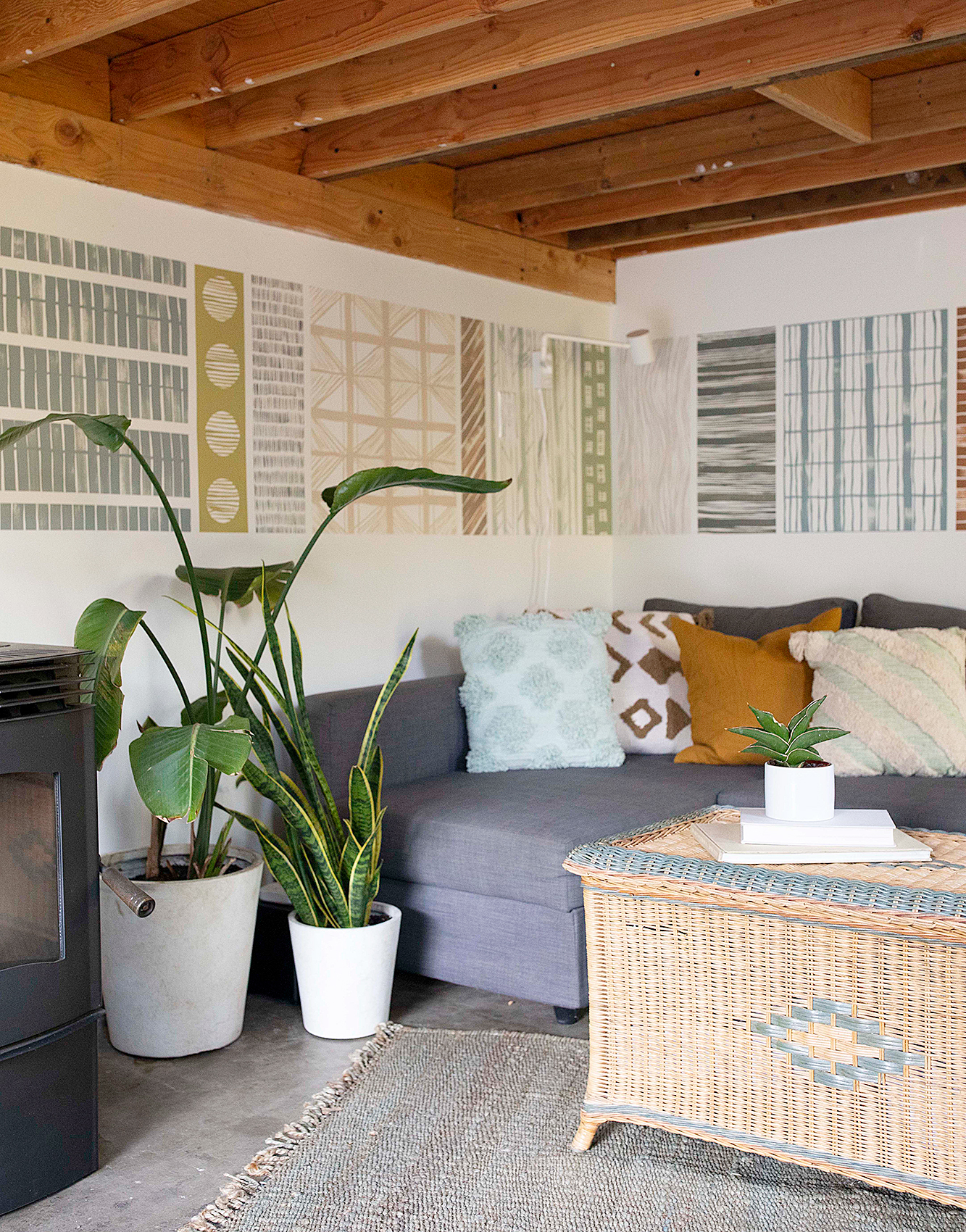 Play with pattern and color in this simple mural DIY. Find pattern inspiration in fabric, ceramic tile, wallpaper, and artwork. Use harmonious colors to create a curated, cohesive mural that defines your space and expresses your creativity.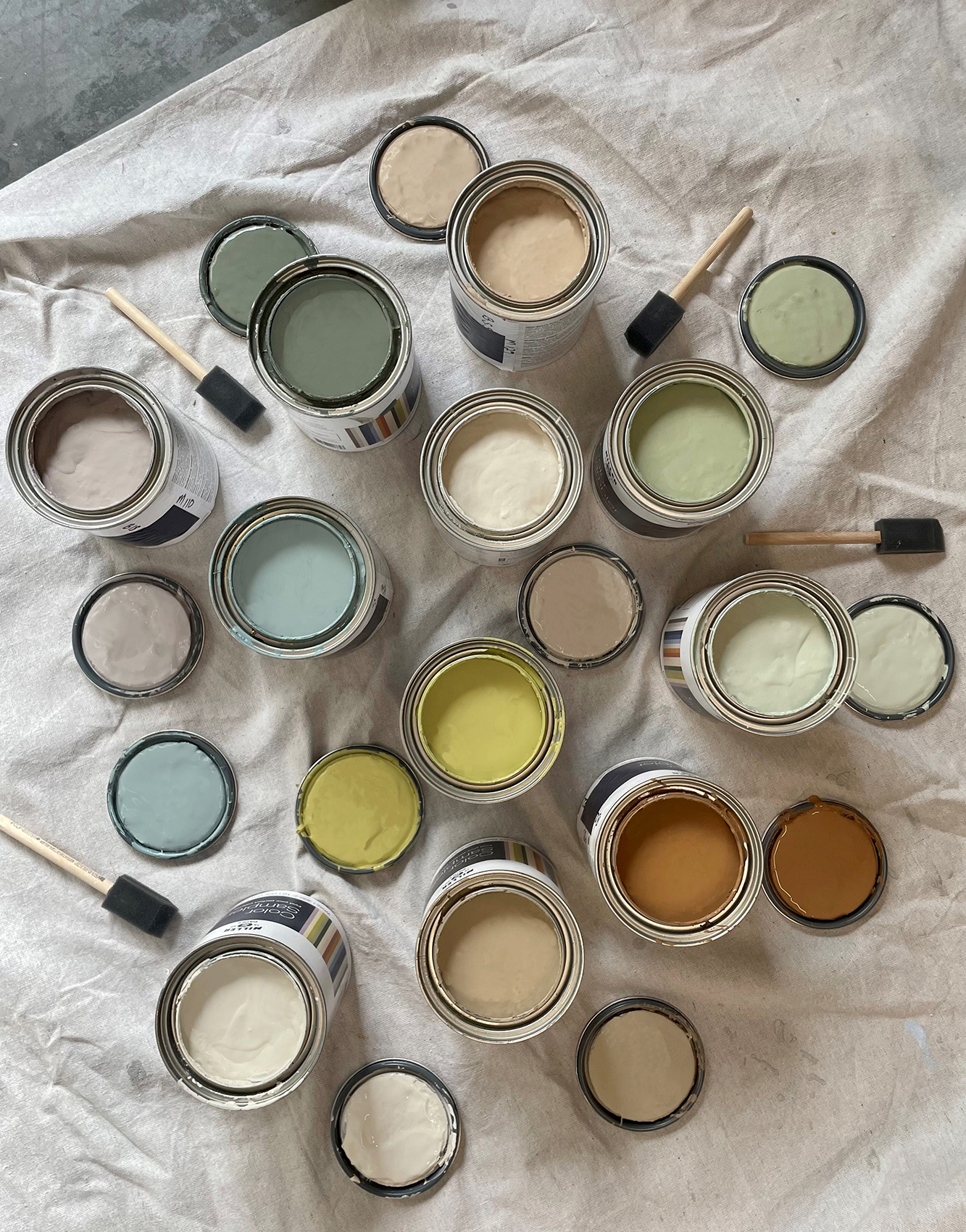 Color Samplers from the Northwest Color Collection. We use the following colors:

Stoneware Clay | R038
Heathered Herb | R050
On the Road | R020
Chick Pea Please | R128
Soft Maple Wood | R039
Soft Sea Glass | R062
Foliage | R063
Hygge | R109
Fallen Fir | R071
Chocolate Opal | R130
Unity | R129
Bohemia | R110
Artifact | R070

1-inch foam brushes
Blue painter's tape
Pencil
Level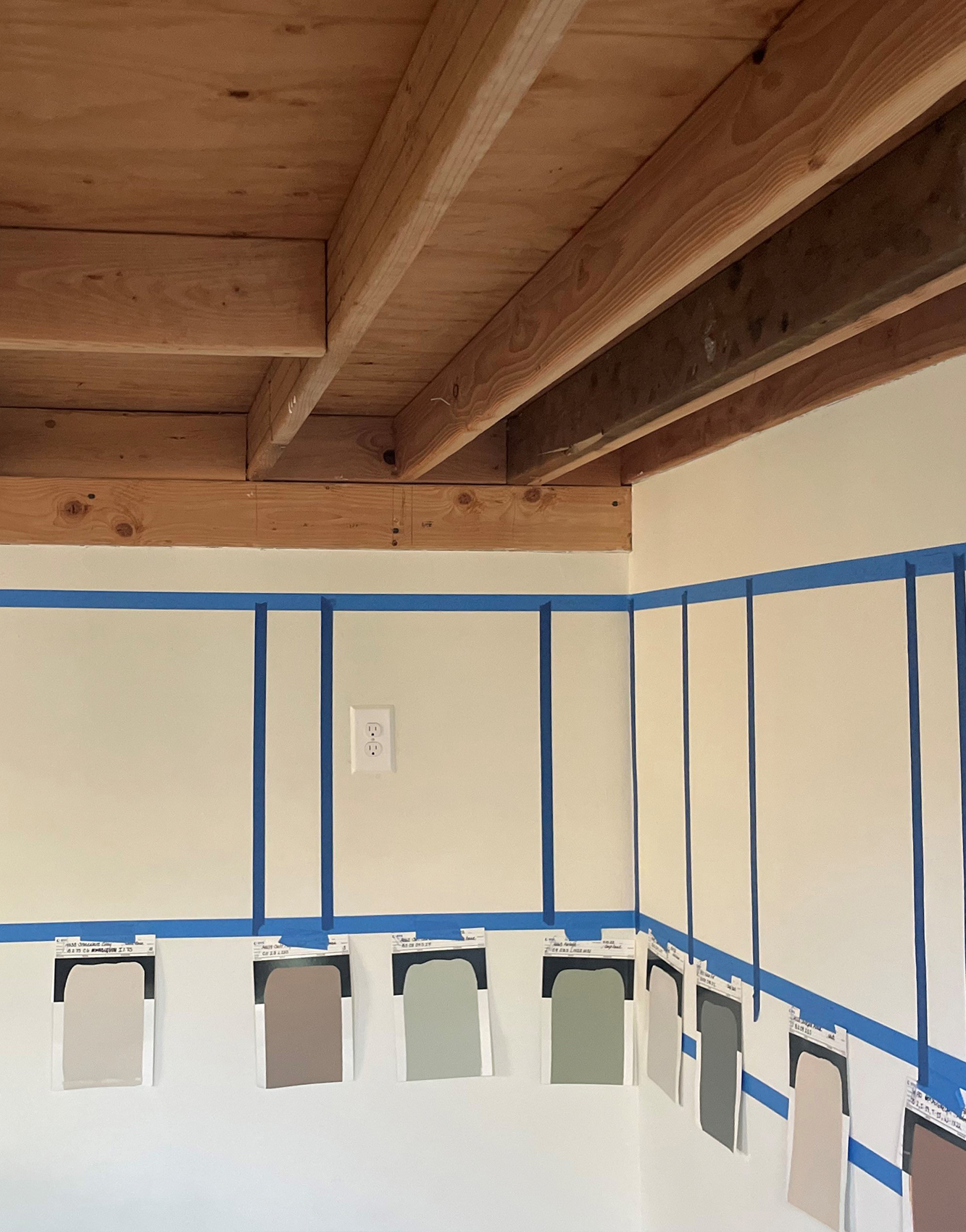 1. Using the level and pencil, define the space for the mural. We chose a long L-shape to mimic the shape of the sectional. Using blue painter's tape, tape off the outer edge and individual internal rectangles. Vary the sizes of the internal rectangle for more visual interest.
2. Lay out your color scheme. For the most harmonious effect, pick at least five colors harmonious colors. We chose hues from the Northwest Color Collection, a beautiful palette of curated hues that work well together.
3. Pro Tip: Seal the edges. After you've taped off the rectangles, seal the inside tape edge with the base color (the color of your wall). If there is any bleed, it will match the base color that is already on the wall and create a perfect line when you remove the tape.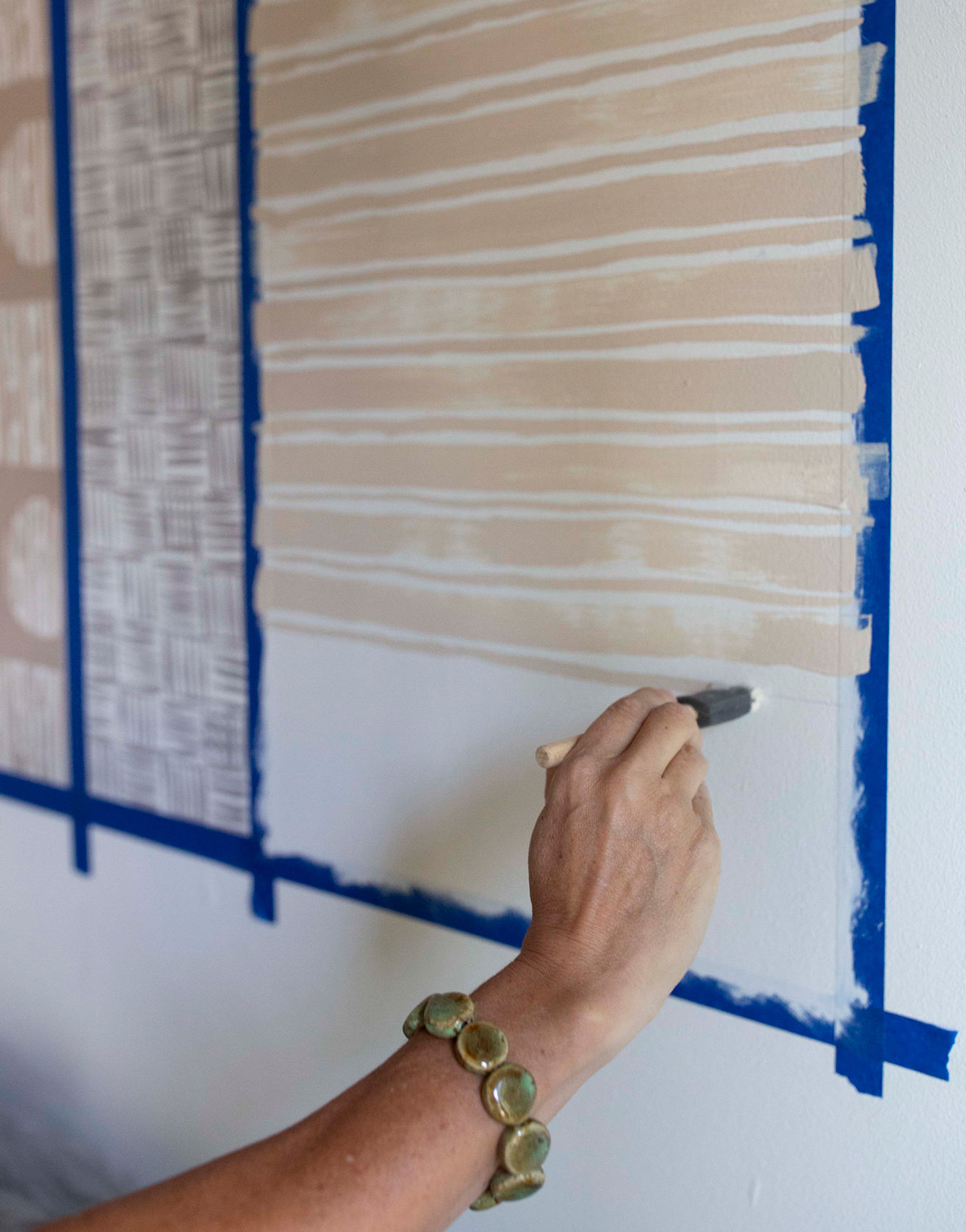 4. Using the 1-inch brush, hand-draw patterns into the individual rectangles. Have fun with this part – the lines don't need to be perfect! A hand-drawn effect will give the project an organic, artistic feel.
5. Once paint is dry to the touch, slowly remove the painter's tape, pulling it away from the painted edge at a 45-degree angle.
Enjoy your new Pattern Play mural!