5 Steps to a Colorful Outdoor Living Space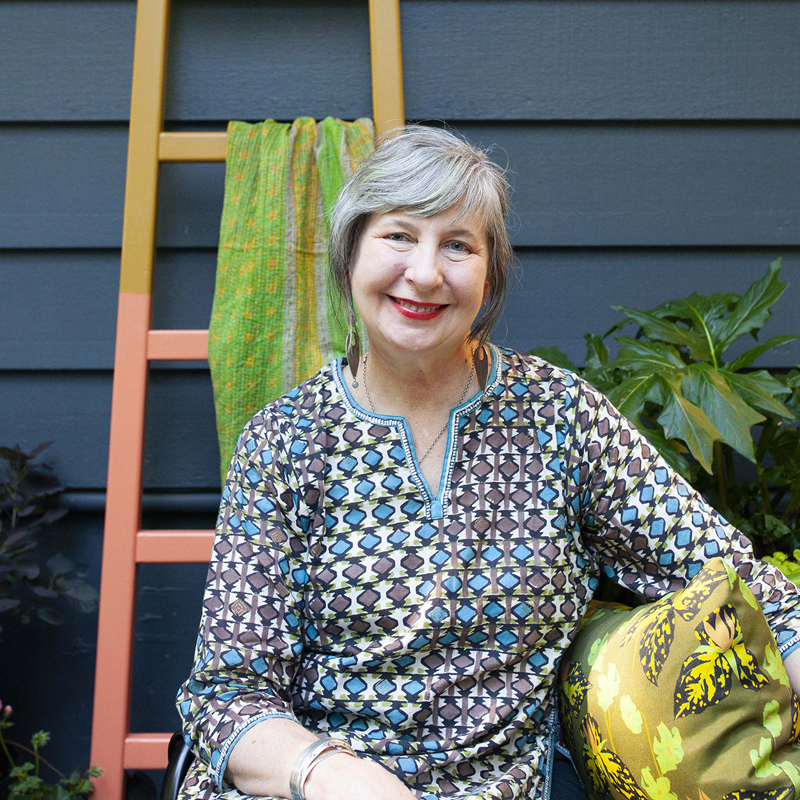 It doesn't take much to transform a backyard or patio into an outdoor living space that encourages gathering, conversation, and relaxation. According to Bridgid Blackburn, interior designer and co-owner of Cargo — a colorful boutique located in Portland's Central Eastside Design District — here are 5 simple steps you can take to create a comfortable outdoor space that encourages year round hang outs.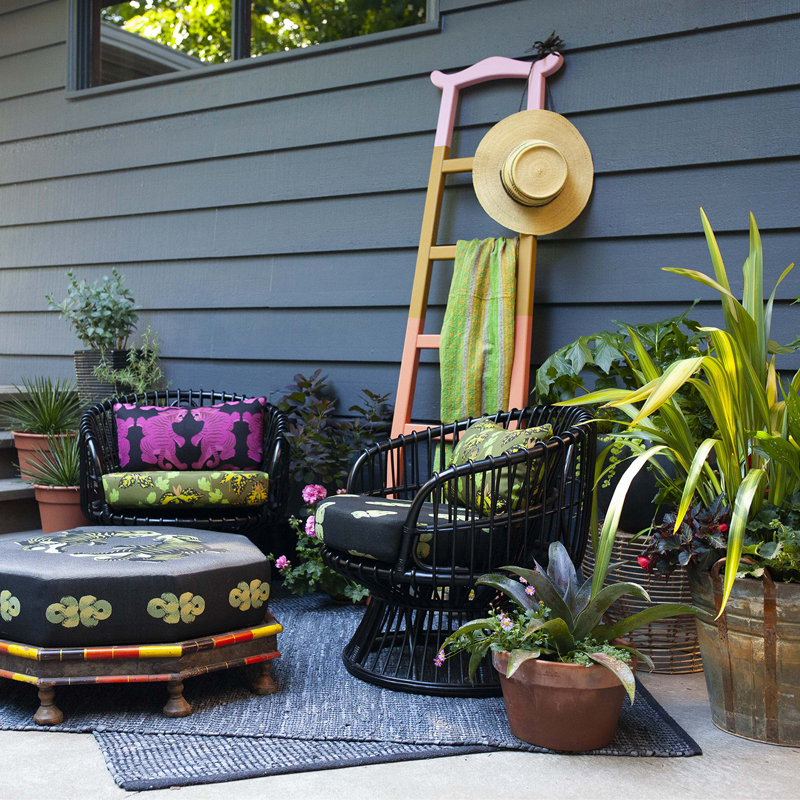 1. Bring the Inside Out. Take a piece of furniture typically used indoors – like a decorative ladder, coffee table, or buffet – and bring it outside. Put a fresh coat of exterior paint on it to protect in from the elements. "Incorporating real furniture into your outdoor space can elevate the design of porch, patio, or backyard and makes the space feel like an extension of your home."  Learn how to paint a piece of furniture here.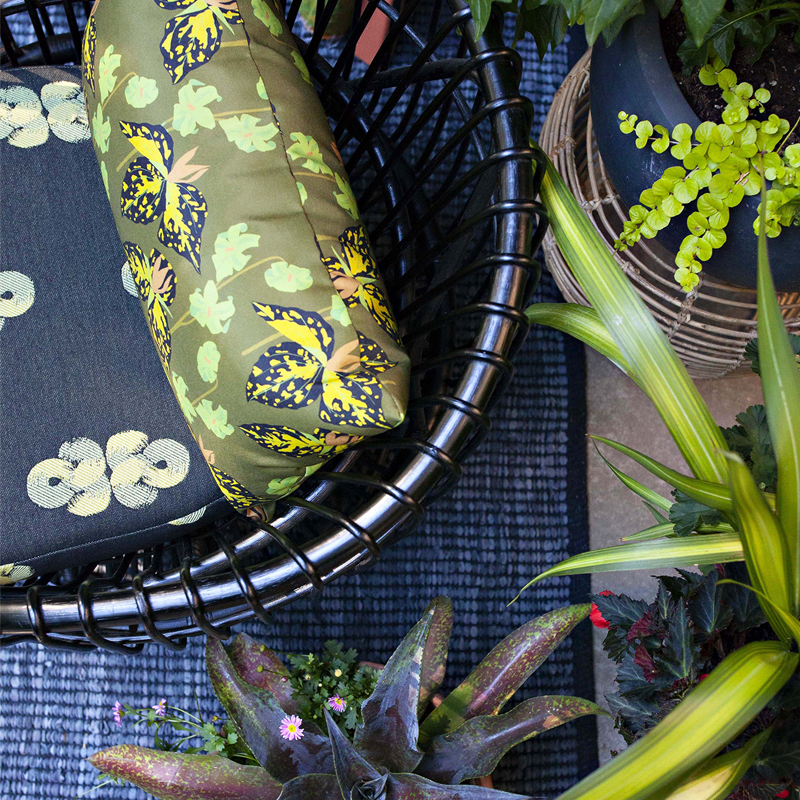 2. Make it Lush. Plants add interest, color and life to both interior and exterior spaces. "By including potted plants in outdoor places like balconies or porches that typically do not have foliage, you can create the feeling of a vibrant, living space."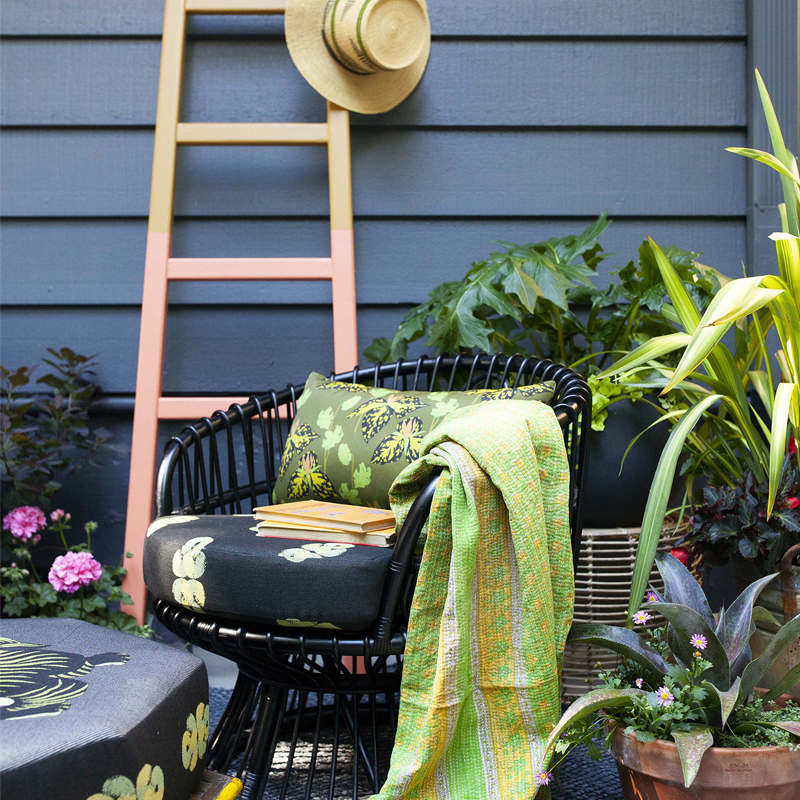 3. Make it Soft. Make your outdoor space comfortable by including some softer elements like pillows, fabrics, and blankets. "When designing an outdoor living space, think about what adds comfort and coziness inside your home. Warm blankets and plush pillows can make the difference between heading inside when it gets chilly or gathering around the fire and looking at the stars."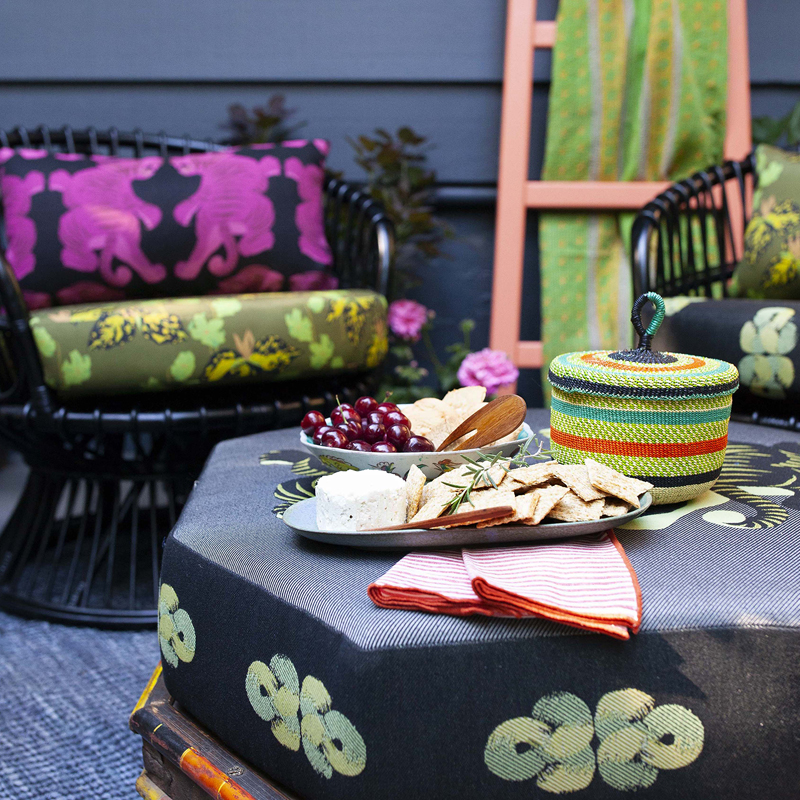 4. Add The Activities. Set your outdoor space up for living. Make room for entertaining by having places to put food and drinks, like coffee tables and ottomans. Carve out areas for contemplation and quiet, like reading and journaling. "Versatility is the key to creating an outdoor living space that invites life in."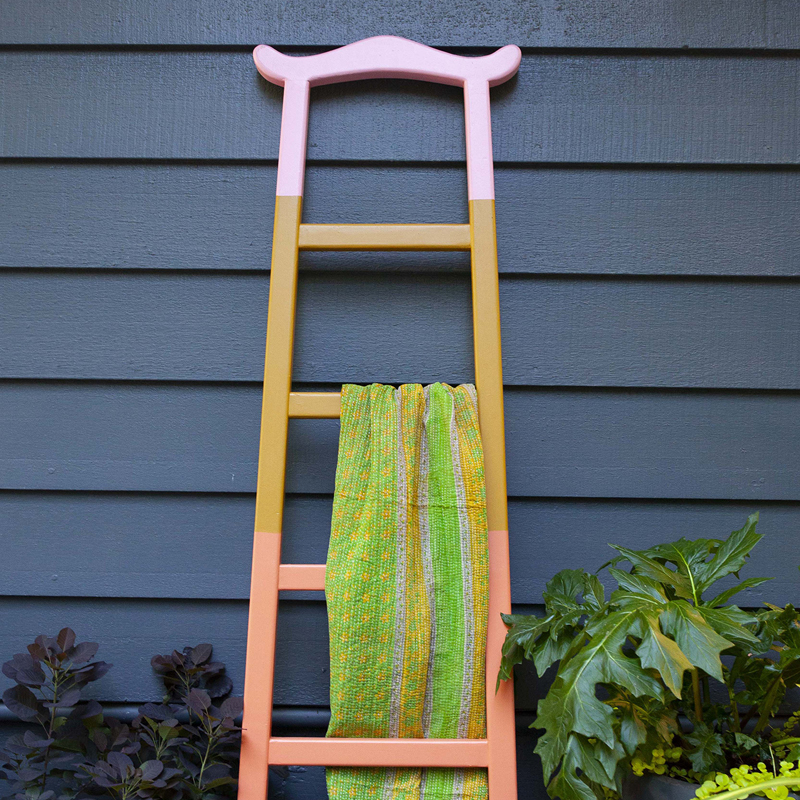 5. Make it Colorful. Add interest and inspiration to your outdoor oasis through color. Some foolproof ways to add pops of color are through plants, paint, and accessories. "Simple ways to bring color to a patio or backyard is through painting pots or repurposing tired furniture with a fresh coat of paint."
Feeling inspired? Browse all of our colors here. >