PAINT THIS: Terrazzo Wall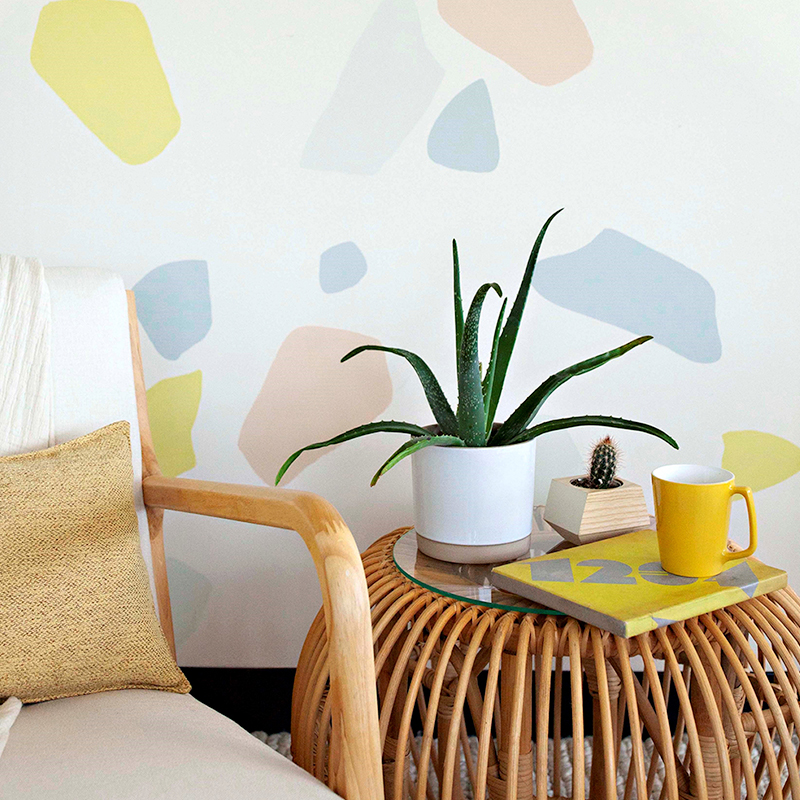 Create a simple yet stunning Terrazzo Wall in your home or office using Miller Paint and just a few supplies.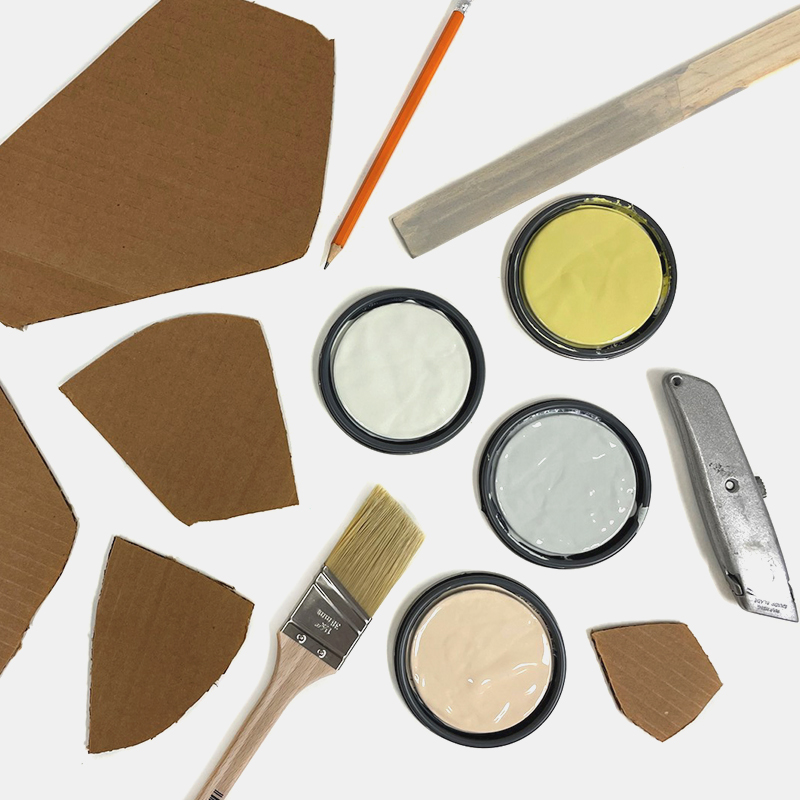 Here is what you will need:
1 Color Sampler Fire Dance | 0799
1 Color Sampler Kingdom's Keys | 0160
1 Color Sampler Ice Flow | 0448
1 Color Sampler Pale Green Tea | 0425
Terrazzo Stencils – download here.
Pencil
Paint brush 1 or (1.5" recommended)
X-acto knife or box cutter
Cardboard
Drop cloth
Step ladder
Painter's tape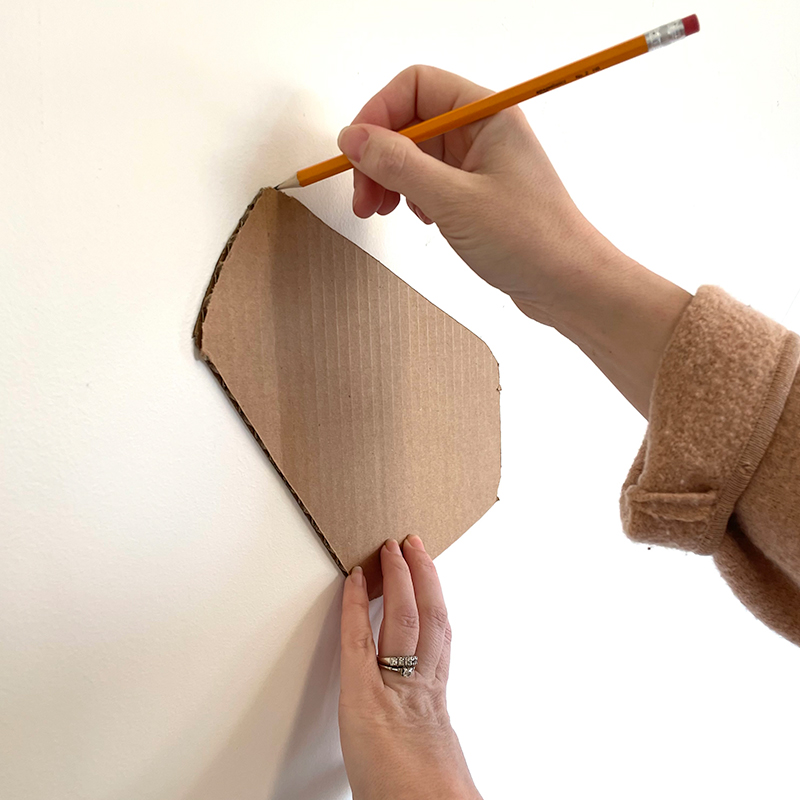 Begin by laying down the drop cloth and protecting your room's trim with painter's tape.  Print the Terrazzo stencils out and trace onto cardboard.  Cut the shapes out using an X-acto knife or box cutter.  From there, trace around the stencils with a pencil, making an organic pattern on your wall.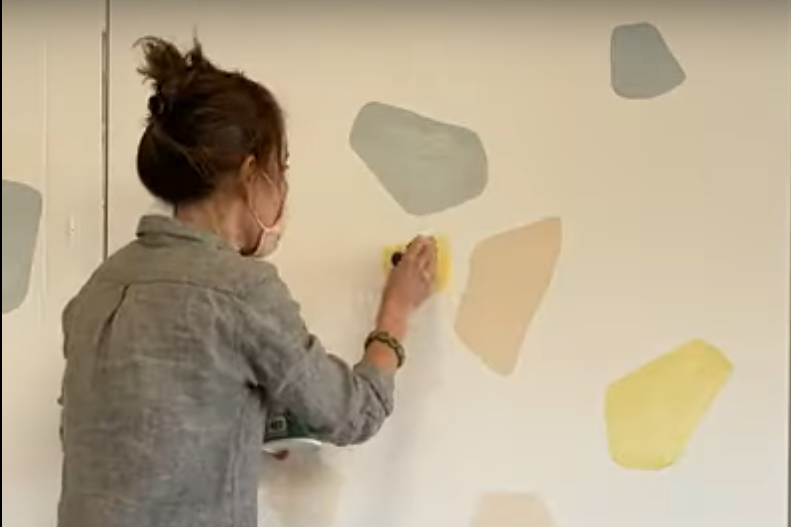 Alternating between paint colors, fill in the shapes with the paint brush.  Be sure to cover the pencil lines.  Let dry and apply a second coat where needed.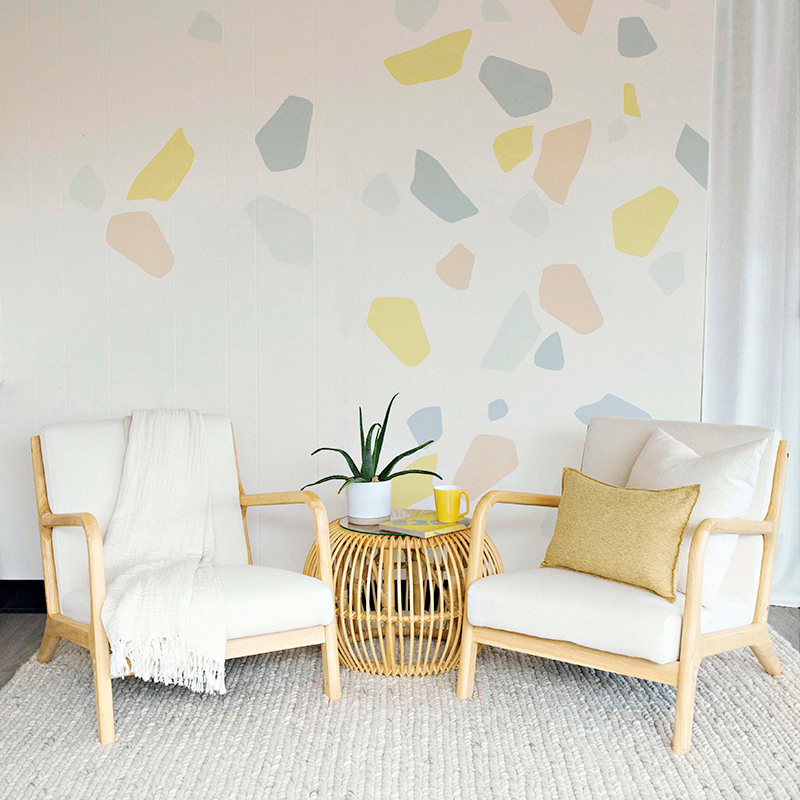 Stand back and enjoy! Great job!
Thank you to Marta from Polka Dot Interiors for help painting and styling this Terrazzo Wall.